Penguins school is not exactly fun. You are learning about fish all the time, getting to know their characteristics, speed and taste. Another object is the snow and the third land predators. Elder penguins pass their experience to small hatchlings. But they want to have fun and enjoy snow instead of listening. Maybe they decide to run for it in the middle of a class, when their teacher goes away for a while. But there is vigilant supervisor roaming the school!
And exactly this is your situation, no matter if you already are out of school or not. In the game Ice Cool, you will be trying to escape and hunt fish. We can thank designer Brian Gomez for it, because he is the one, who created this game under auspices of Brain Games and introduced it to all players at Spiel 2016 in Essen.
Truly elongated box is filled very well, because it includes a straight five different bottom parts with smaller and smaller base. And they all fit together to create game board. This is done by players are fist thing before stargin setup, connecting all bases with colorful dots, creating one big square. Individual rooms are connected by an open door and to ensure their position, they are clipped to each other with white fish pieces. Once inside the box, smallest box in the bottom shows packages of school heroes and other components, which can players divide among them according to selected color. They get penguin ID card, one figure and three fish of the same color. All cards with fish are shuffled and create draw pile.
At the beginning of each round, players are divided into two groups – supervisor (one player) and refugees (everyone else). Each of the fugitives will be taking his wooden fish tokens and tucks it onto the door on the place, where picture of a fish is located. Player in role of a supervisor can place his piece on the starting position in the kitchen.
Each round, players take turns and every turn always ends with supervision move. At the beginning, every penguin refugee starts in the classroom, from where they will try to get away and collect all their fish, when doing so. Movement always uses flicking and thanks to special belly of all penguins, it can be done in three ways. They may slide straight forward, turn, or even jump over the low wall, that create whole ice school.
Players in the roles of small penguins are trying to slip through door during their turn. The most interesting ones are door, which have fish in their color hanging over (put there during setup). If they succeed, they take top card from the deck as a reward. Accumulated catches on cards have different values and some of them (those with one) can be used to gain second flicking attempt in turn.
Patrol role is exactly, what you'd expect it to be like. This adult penguin does not understand children fun and is trying to catch them all. To do this, he simply needs to touch the opponent's pieces, which also applies during turns of the other players. As a result, surveillance takes ID card of this student away. Round ends, whenever one of the refugees manages to collect all three fish of his color or if the player in the role of the teacher catches all three students and obtains their IDs.
These ID cards are source of points at the end of each round. Players gets possibility to draw one card with victory points for each one in his possession. This is particularly interesting for player in the role of supervisor. Other players, of course, retain their accumulated fish cards also with victory points. After playing as many rounds as there is players (and therefore chance for every player to be teacher once), comes end of the game. All rivals add up their point cards and whoever has collected most of them is the winner.
Ice Cool is a wonderful game, that will thrill all lovers of skill games. Flicking and its importance is perfected. But luckily, whole game revolves primarily around entertainment, that gets rid of any frustration of lack of those skills.
No game is the same, although the playing area remains unchanged. It is clear, because movement of the figures can not be the same and there is no win without a risk. Unfortunately, besides flicking ability, also luck plays an essential role. We're talking about fish cards, that players draw from a shuffled deck. And these cards come in different values, so you have to have luck to draw more valuable one. On the other hand, players usually get enough rewards during one game, so their values are averaged enough by probability.
Penguin figurines are part of the game even outside out of their owners turn. This means, that all events (both positive and negative) relate to them, even if they are pushed by another player. Thanks to all that, players are constantly engaged in the game, follow efforts of others and enjoy successes and failures of their own.
In two, rules are slightly modified. That's because rounds will be too simple for surveillance, who has to catch every sacrifice twice this time. Moreover, end of the game is postponed, because each player has the opportunity to try both roles exactly twice. Even so, game is still fun, though the more pieces are in school, the better the game is. And it is good, that the game is relatively quick, because players have easy chance for a rematch even in a hurry.
Huge praise deserves processing, that is crucial for this type of game. Figurines of penguins really behave predictably and it is possible to perform incredible things with them. But it is understandable, that it takes proper training. But even moving through several boxes in one flick can be done. And their connection into a larger board is greatly handled. We were afraid of joints of the boards, but they are very well resolved and do not limit penguins in their moves. And even graphics is nicely detailed.
If you like games of skill, it's hard not to fall in love with Ice Cool. It has just the ideal ratio of conflicts and ability to keep you entertained again and again and again. And usually, you will not be satisfied with only one game. Ice Cool is great entertainment, which will be enjoyed by all participants.
Designer
Brian Gomez
Artist
Reinis Pētersons
Publisher
Brain Games, AMIGO, Conclave Editora, Desyllas Games, Hobby Japan, IGAMES, Korea Boardgames Co., Ltd., Lautapelit.fi, Lifestyle Boardgames Ltd, Ludicus, MINDOK, Oliphante, Rebel Sp. z o.o., Reflexshop, SD Games, Swan Panasia Co., Ltd.
Year Published
2016
# of Players
2 - 4
User Suggested # of Players
Best with 4+ players
Recommended with 3, 4 players
(94 voters)
Playing Time
30
Mfg Suggested Ages
6 and up
User Suggested Ages
6 and up
(51 voters)
Language Dependence
No necessary in-game text
(10 voters)
Category
Action / Dexterity, Animals, Children's Game
Mechanic
Area Movement, Flicking, Take That
Expansion
Deutscher Spielepreis 2017 Goodie Box, Deutscher Spielepreis Classic Goodie Box, The Emperor Mini Expansion, ICECOOL: 0.5 Point Cards, ICECOOL: Artifacts, ICECOOL: Blocked Door promo card, ICECOOL: Emerald Fish Promo, ICECOOL: Walrus Expansion, Pawclaw Mini Expansion
Family
Animals: Penguins, Components: Game Box Used In Play, Continents: Antarctica, Mechanism: Finger Flicking Games, Players: One versus Many
Primary Name
ICECOOL
Alternate Names
Escuela de Pingüinos, Ice Cool: Cursa Pinguinilor, IceCool: ledová škola, Παγοδρομίες, Айс-класс, Викрутайс, アイスクール 日本語版, 冰酷企鵝, 아이스 쿨
Infos courtesy of boardgamegeek.com. More Infos.
Review: Ice Cool – penguins skipping school
Final word
Ice Cool is beautifully simple and excellently processed game, which is actually just about your skill. Players are flicking their figures of penguins, which will try to collect fish by sliding through the door. Players always get divided into two teams with their own tasks, but their success always depends on quick movement around the board. And great fun comes quickly with it. Match does not last very long and constantly engage all the players. Ice Cool can be recommended to all those, who love to entertain each other by their clumsiness.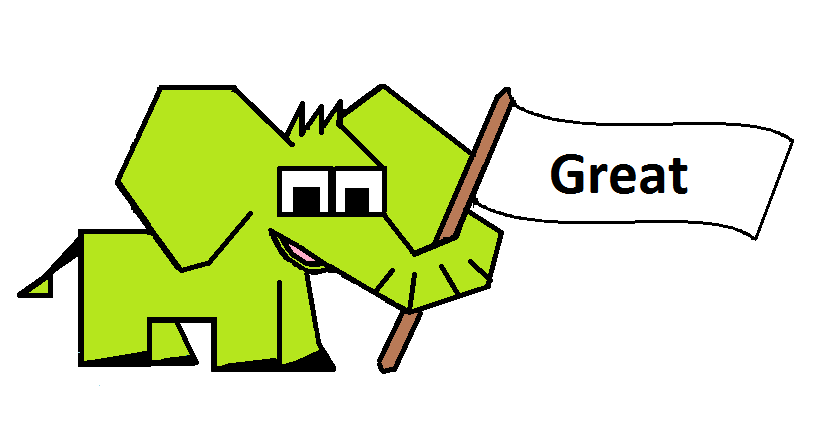 Pros
beautiful game of skill
plan from several boxes
excellent processing
great fun
speed ygame
penguins can jump