Prehistoric period of time was significant with climatic and other changes. You will not avoid disasters, that can miter and weaken even the strongest clans. Delve with us into ancient history and build first human settlements. But you have to have sharp elbows for that.
Game, that has its roots far in the past in 2006, is not very well known even after its publishing. But its concept and theme can definitely find its fans. It is possible to find a lot of testing by author Pierre Canuelo on YouTube. And it is definitely worth mentioning, that game did not even have a game board for a very long time. Villages you will be building must not touch, thus adding the board led into extra parameter of limited space.
Bulky box contains quite unusual material. Above all, I mean wooden pieces, that represent altars, people, mammoths or furnaces. Furthermore, there is a checkered board and huge amounts of cardboard huts in the colors of the five players. Minimum for a nice game is two people and already with this number, Hoyuk is pretty playable game. Overall graphic design is nothing special, but rather pleasing. Above all, nearly 100 cards in the design of computer animation, which slightly resembles a modern children cartoons and is really nice.
At the outset, I must say my first big complaint, which for me was the rulebook. Although, it is the umpteenth version and you can see, many errors have been corrected compared to previous versions, rules are still written quite unprofessionally, confusing and reading them is time-consuming. Simple game and mechanic is described here so messy, that even after reading it for the second time, I had rather watched some videos on the internet.
Game in is its principle is a supremacy game. Thus, you will be competing in various elements to have majority over your rivals, gaining additional benefits from them as well as victory points. Players classically take turns and build their houses, grow them to height or build an enclosure. This pen can hold a mammoth, while a building has a furnace, altar, and of course population. Subsequently, drawn catastrophe can break down or destroy some of the houses or the equipment. Unfortunately, disasters are very random (it attack players without distinction of their current status and all their elements), so effort to eliminate them is almost negligible. Then comes third, main phase, where players evaluate municipality (blocks) and each of said factors.
Basic version is played with tiles and players evaluate only furnaces, altars and pens. More interesting is expanded version, where residence area and also a number of two-storied houses (again in each group of houses) are added to scoring. Ideal, of course, is full version, which also breeds mammoths in pens and adds population to houses. Whoever has majority of every element in a block of buildings can take a development card. Majority in all blocks of buildings is evaluated and cards are dealt. These can be then played during next few rounds at anytime. These cards are once again wearing same symbols, so they make players stronger and allow them to gain dominance in these villages. They build little houses or already mentioned wooden components.
But you must stop with further development in time, because cards are pretty much the only and main source of victory points. To maximize profit, collecting of the same symbols is needed. So if you discard five cards with mammoths, they are worth 12 points.
In the most widespread version of the game, all nations have their special feature. But as soon as you read them, you can see at a glance clear and incomprehensible imbalance and so this latest addition is not recommended to play with.
Game has several special gaming principles. First, after playing a round, initial starting player selects a player and passes him the scepter of being new first player. Since this is a majority game, its usually best to be the last, so this token only moves clockwise or counterclockwise. Another interesting aspect is, that all played cards go to bottom of one of the decks, which is source for more drawing. Player draws from there, if he has majority in given species. Once a deck is empty, then there is no chance to get anything for the majority in a given element for remainder of the game. It is therefore necessary to consider, which of the decks will be complementary.
Game is already pretty playable in two, but of course, there is a little less conflict situations (which in terms of clarity may not be a bad thing). After understanding basic principles, there are events generated primarily by the amount of disaster, which create many hardly explainable situations. Game has many holes. Basic, relatively wide majority system does have great potential, but on the other hand it causes you to think long and recalculate. Some players may also complain of little transparency in the later stages of the game. On the other hand, despite the endless analyzing and deciding, where to invest and where there is minimal risk, that you will pushed out, game lasts only a few rounds. And when holding to a fast pace, it can be finished within an hour.
I think the game should like to build more simply and more clearly, perhaps only around logical mechanic without camouflage in the prehistoric era, animals and disasters. It would also result in shrinking 20-page rules and also lowering amount of holes in them.
<br><br>
Designer
Pierre Canuel
Artist
Michael Andresakis, Anthony Cournoyer
Publisher
(Web published), MAGE Company
Year Published
2006
# of Players
2 - 5
User Suggested # of Players
Best with 5 players
Recommended with 2, 3, 4, 5 players
(4 voters)
Playing Time
60
Mfg Suggested Ages
10 and up
User Suggested Ages
10 and up
(2 voters)
Language Dependence
No necessary in-game text
(4 voters)
Category
Ancient, City Building, Negotiation, Prehistoric, Print & Play
Mechanic
Action Points, Modular Board, Simulation, Tile Placement
Expansion
Hoyuk: Anatolia, Hoyuk: Obstacles, Hoyuk: Special Construction Cardboards
Family
Crowdfunding: Kickstarter, Crowdfunding: Spieleschmiede, Digital Implementations: Tabletopia
Primary Name
Hoyuk
Infos courtesy of boardgamegeek.com. More Infos.
Review: Hoyuk – journey to the beginning
Final word
Hoyuk game is no longer any hot news and nowadays, I think there are many more fun and more sophisticated games. On the other hand, if it was my only one, maybe first board game, I could imagine playing dozens of games in world of Hoyuk. Mainly thanks to great replayability. Nice processing and theme of prehistory lures in, as well as entertaining elements of development and deciding, what to and where to build. Majority principle of the game also determines absolute interactivity between players, like tug-of-war, where certainly nobody plays only on his own turf.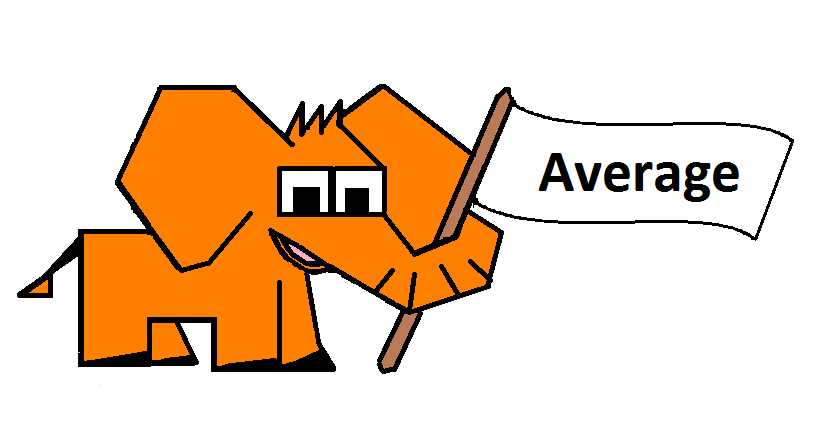 Pros
large variability
simple principles
100% mutual interactivity (dragging)
nice material
interesting and appealing graphics
Cons
poorly written rules
many uncertainties and evaluation, especially with disasters
everything could be done easily, rather like an abstract game
if you miss the beginning, most of the loss increases