That dream has been haunting me for weeks. Every time I wake up with quick breath and memories, which can not be overcome by the waving of hands. Something calls me. The only way to get rid of these nightmares is to stand up to them. Right in the mysterious house I found in historical photographs.
Extremely thrilling, almost horror, adventure has been made for us by designer Prospero Hall. He named it House of Danger and its inconspicuous little box is featured as first in line of games around the "Choose Your Own Adventure" mechanic. This cooperative news was prepared by Z-Man Games and Esdevium Games was distributed in Europe.
White box is quite small at first glance, but it is relatively high and contains almost three hundreds of two-dimensional cards – larger story cards and smaller clue cards. Each type is divided into five decks, which are numbered and correspond to each chapter. For the first game, players will only be interested in the cards belonging to the first story. Neither of them is shuffled, cards are numbered and they need to stay like that. Among the smaller clue cards, they have to find two items during setup, that will be their starting gear. In addition, they only place a game board with two scales into the center of the table – a sign of danger and mental state of their hero. Then they read the introduction of the story and dive into adventure.
At the end of every big card and its narrative text, there is a big decision awaiting players. Usually it can be a choice of several routes, but also the decision, whether to stay in the location and search for something suspicious or to concentrate on the main task. Players have their goal for each chapter set, and once they have achieved it, they can quit their efforts.
In the meantime, it is still far away and a lot of things are waiting for players, before they arrive to it. Some cards instruct players to add new items to their inventory. These may be weapons or important items for future situations. From time to time, players must test their skills in one of four areas. Active player always rolls dice and tries to make his result higher, than is current value on the danger scale. Only then is the attempt successful. Later in the game, items can be used to improve chances and raise score of a dice roll.
And while increasing the danger scale is through bad decisions and it means having to roll higher in new dangerous situations in the game, the second level of mental state marks success of the players. Its condition will be of great importance in the future gameplay.
The party is also influenced by premonitions. At the beginning of the game, the players will see a special, multifaceted picture on the back of the board, that can tell them about some situations. These are unclear memories of the dreams their hero is experiencing. In addition, during the game, they may come across other premonitions – on illustrated clue cards.
However, because the game is also about discovering, we will not tell you anything about the progress or specific situations in the game. The positive news is that you can not lose. In case of failure (and possibly death of your hero), danger indicator is increased. And when scale reaches its maximum, players will only lose points on the mental scale, they will return to the last (bad) decision on the previous card and continue with the (perhaps) more correct choice.
Every story has its goal. Only when the card tells the players that they have completed it, they can start celebrating. But even in this situation, they will get a chance to return to places they have not been able to visit. This is, what the game calls Story return. But it depends only on the players, whether they will spend valuable psyche points for further attempts and the chance to find other interesting items or would like to continue forward.
House of Danger is a great narrative game that takes on the role of a gamebook. These are, however, always intended for one player, who reads it, makes choices, and they send him to other pages and paragraphs. But this one is a game for even more players. In that regard, it reminds us of the recently reviewed Legacy of Dragonholt.
This time, however, players do not encounter such a huge flood of text. Instead, House of Danger focuses on a more immediate and dynamic experience, in which you constantly discover something. And it draws on profound plus points and differs from competition. Additionally, clue cards are used in a variety of ways, and you never know what the game will do next.
It's not easy to write more about the game without telling you any situation from it or even mentioning some surprise mechanics. The very way of storytelling is definitely to be highlighted and the horror tale unfolds before your eyes. It's just that a limited amount of text has the effect that players can use their imagination.
The gaming mechanism itself initially is pretty simplified, but the game still uses it very well. In addition, the scale of danger is cleverly solved. Every mistake increases the difficulty of the following tests, and luck often has a significant impact on some situations and their outcomes. But players can often perform non-mandatory tasks or turnouts, that can produce both positive and negative impacts. It is up to you to try to discern them.
And how about the replayability? Players will never see all cards on the first pass. They can play it for the second time in an effort to improve their score, make better decisions, and see what they have not seen before. Still, they enjoy the five stories for second time. But we can not imagine anything motivating you to play it for the third time around.
Individual stories are based on luck and decision-making somewhere between thirty and sixty minutes. It is only up to you to continue with other decks or leave it for another day (recommended – savor it!). All assets and scale states are transmitted between stories as they follow each other. The game has great graphic design, that reminds us a bit of Escape from the Dark Castle. The ideal number for a good experience is one or two players.
House of Danger is a game based on R. A. Montgomery's book. And that's enough to know about it. The overall experience is great just because the game is a great story. The story connects and players feel they choose their own way and discover the game depending on their decisions. You have a real impact on the game thanks to cards you find. House of Danger is a great experience game from the series that has amazing future.
Infos courtesy of boardgamegeek.com. More Infos.
Review: House of Danger – mansion filled with creepy secrets
Final word
House of Danger is a great experience for those of you who like a good story. It will be waiting for you and allowing you to make choices, that will take you to different places represented by cards. Some situations depend on luck, but otherwise the players themselves are in control of where they go and what they have to face. The box contains five follow-up stories that have limited re-playability. But despite the minor problems, House of Danger is an exciting experience to enjoy.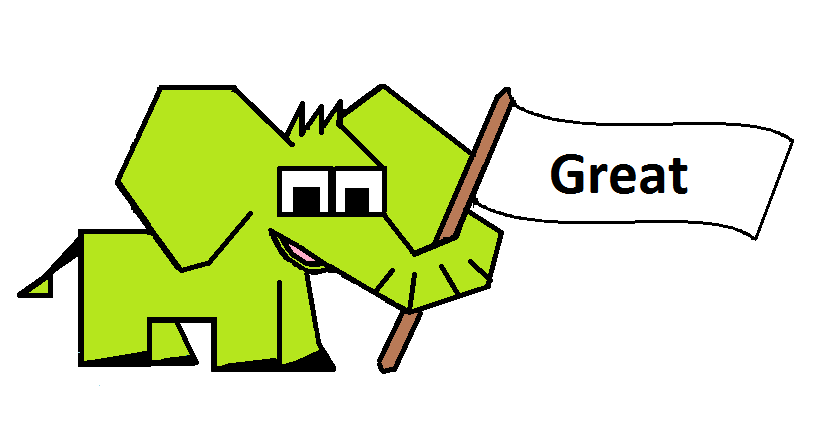 Pros
simple mechanism of danger and psyche
twisting adventure
impact of decisions
you can play it for the second time
reasonable playing time of individual stories
nothing ends with death
Cons
for the third time, you will not play the game
coincidence in some situations plays a role