Even when I was a terrestrial worm, I always wondered, what do the sailors do on their ships, when the wind is not blowing. Some non-swimmers were talking, that they are certainly terribly bored. But pirates are really strange patrons and, as such, they have found fun even for these moments. They simply throw cannonballs at each other. Game often leads to injuries, but it does not matter, because there is always enough people interested in supplementing their ranks and when not, they recruit them on their own.
And because there is a vacant space in crew, someone must fill in for Marco Teubner, author of the new board game Hook! Yes, we can get on the deck. When you already know name of the creator, we still need to know which company actually published his work. It's Pegasus Spiele and illustrations were created by Dennis Lohausen. This is a hot new product for 2014, presented in halls of Spiel 2014.
Game from pirate world has surprisingly high box, yet remains small in the basic dimensions. Fortunately, this depth is justified and under portrait of a pirate with a parrot longing for freedom is hidden pile of cardboard components. There are color boards for each of the sailors, which always have a trio of differently spaced holes made by cannon ball.
Color boars also come with quite a batch of goal cards. Nine places with things to hit are scattered over a square card, so that you can easily see them through a hole in pirate plates. These openings first have to be made by punching out black cannonballs. Do not throw them away! They will represent hits in the game.
At the beginning of the game, each participant selects one pirate to become and puts his big cardboard tile in front of him. There are nine fields with numbers on it, corresponding to number of lives each player has, before he is out. To do this, players also receive three hole cards and places them next to each other. Now they need to shuffle remaining cards of goals and divide them equally among all opponents. It is also necessary to gather all the cannonballs in the middle and game can begin.
Each round, player follow common guidelines and reveal top card of his target stack. Then, all at the same time, are trying to find place for their tiles. This must be the most suitable position, so images can be seen through the holes. Of competing pirates, if possible. But there is not too much time for decision making and players must believe above all in their own instincts.
Plates with tiles can never be tilted. Each participant must then add up pirate portraits of his color. This sum represents the number of times he was hit and he gets that many cannonballs and must place them on his player card.
Apart from pirates and sailors, also parrots, a bottle of rum, a bomb or black pirate may appear in these holes. Each of them brings something special with it, whether it is a cure for one hit (what other, than rum), hit for all (bomb) or possibility of damaging one of the opponents.
Parrots have a completely different meaning. They are great laughers and are looking at the howling from a distance, until they get closer and closer, trying to see all the mayhem. And in that moment, sailors may catch them. This is of course also done by seeing them through holes. Oh, and these birds are the main thing, because what's a pirate without a parrot? The number of parrots determines winner, if players get to bottom of their decks. But end also may happen sooner, when there is only one pirate standing. He is the winner.
Hook! is a game, in which you can not rely on planning. On the contrary, you have to trust intuition, because it is often necessary to choose a card really fast. But this does not mean, that there is not possible tactic. A well-chosen combination of holes is often worth it to wait a little and found a suitable position. But at the same time, you are by hesitation risking, that good spots will be filled sooner by your rivals.
And this is where you encounter a problem soon. All players will soon find, that there simply is not space and time for decision, and it is better to simply take a chance and play the card immediately. Therefore, the majority of turns is done by players blindly placing their tiles and covering one of the cards. And only then looking for what actually happened. Thanks to this, the game gets a significant effect of luck, which author did not intend.
The players reach for other cards every round. Selection is always from three same distribution of holes, which can still be rotated differently. The combination is therefore innumerable. That's why the game keeps feeling fresh even after multiple parts, and remains fast and exciting. There is also significant merit in action icons, which can heal or harm to others. They give players another weapon, which can be used at the right time.
Many players will be put off by the fact, that all are involved at the same time. These hectic games have their supporters and opponents. But what good it definitely brings is speed of the whole game. This is in response to playing cards without waiting, it really ends in a flash and everything is ruled by a longer evaluation. But simultaneous playing is there and some players are just not built for it.
Another obstacle for players in the game crashes is player elimination. If someone gets plenty of hits, he is simply out of the game. He may swear as a pirate, but it will not do him any good. He will have to watch the rest, as they fight. The only consolation is, that game ends quickly and elimination usually comes near end of the competition. The game is malicious especially in a higher number, but the number of participants does not affect actual game time.
The game comes with a nice idea of the holes, which works very well together. Sometimes, the icons are not well visible from an angle, but it is only small flaw in an otherwise really nice processing, including nice pirate illustrations.
Hook! the game is thoroughly mediocre and does not excel in anything. At the same time, there is nothing overtly wrong with it, and you just can have fun, if you have just the right mood. Many players will reject it, because of the hectic and chaotic simultaneous turns. Hook! is rather inconspicuous addition, that will not be chosen by many.
Infos courtesy of boardgamegeek.com. More Infos.
Review: Hook! – a pirate dodgeball
Final word
Hook! is an interesting shooting fun coming from pirate setting. Players take on the role of corsairs trying to avoid cannon balls, but at the same time also make some well-aimed shots themselves. The game uses a nice mechanism of holes in tiles. By placing them, players determine targets of their throw. These target cards are revealed at once, and everyone is trying to cover them in the same moment. Thanks to this, there is a pleasant chaos in the game, with no time to hesitate. Therefore, players will often risk, play cards blindly and completely spoil otherwise potentially interesting tactical options. That's why Hook! remains only among average games, that will not be good, although could have been better.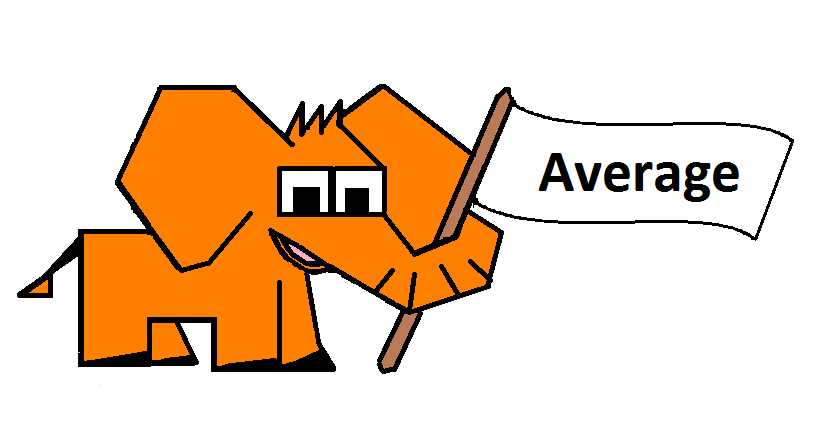 Pros
nice mechanism of holes
good processing
fast game
Cons
no time to think
simulataneous playing discourages some players
small holes make evaluation difficult