She is no longer a ship. Her graceful body ended long sea journey on the pristine rocks of the nearby cape. There was a traitor in our crew. But now we have to put these ideas behind our heads because we have a much more difficult task and decision. Everyone thinks they have the main credit on getting the treasure and everyone wants a bigger deal. There is no fair division, when sailors are involved!
Crew of Bruno Faidutti (Diamant, Raptor) and Eric M. Lang (Blood Rage, LCG Thrones) have also made a good clutter of the shipwreck, when they jointly created this little card game. Illustration made always by the precise Vincent Dutrait. Their joint work, called HMS Dolores, has been published by Asmodée and distributed in Europe by Esdevium Games. This is a game from 2016.
We can find a decorative name written on the lid. And at that moment, maybe you'll be shaking your head, what such HMS could mean. It is the abbreviation "Her Majesty's Ship". Of course, it does not speak of anyone else, than the British Queen. Inside the box, players will get only square cards. And among them, two types can be identified – seventy cards of goods, that the sailors will fight for (ranging between one and three point value) and ten messages in the bottle.
Among the cards, you must first find a sunrise card and then randomly remove four messages in the bottle from the whole deck. Then players shuffle everything else and randomly add sunrise card between the group of last fifteen cards. By doing this, you could not be certain when the whole game will end. Each participant gets a few starting cards from this deck, but they are not held in hand. Instead, he spreads them in front of himself and, depending on the image, separates them into sets.
Cards from the package will then be divided during whole gameplay. Each round, two sailors stand against each other and they drag over four cards revealed. The active player draws top four cards from the deck. He puts first two in front of his neighbor to his left hand, while the other two are placed in front of him.
Task of both players is to try to agree on dividing this treasure. Cards have different values and each player has different two in front of himself – these are parts of treasures he found. Both rivals look at each other and make one of three possible gestures to indicate their resolution. It can be peaceful or hostile. But there is also the opportunity to try to grab the item as fast as possible (have first pick), while the other would be left with anything, that is left in the middle.
But because there are two opponents facing each other, result is sum of wishes of both sailors. As soon as they pull out an open palm, a fist or raised thumb both at the same time, its all decided. In total, there are six different solutions to this dividing problem. Best for both enemies is consensus on the choice of peace. In this situation, everyone keeps two cards placed in front of himself, adds them to his sets and match continues with the next player in order. On the contrary, if they both want to fight, nobody gets anything. Worst is when both players go for first pick – not only nobody gets anything, but both participants have to discard on treasure, that was already in their possession.
And what about the other three options? Attacking player gets all cards agains a peaceful solution. The desire for first pick with the raised thumb is getting player ahead in both confrontations – players always gets a chance to choose one of offered cards first and then let the rival decide. Aggressive player with a fist can then take all three remaining cards, while peaceful rival can take only cards in front of him and not the opponent's. Player always adds his cards to his sets that lie ahead of him.
Another extraordinary situation occurs when a message in the bottle appears among the treasure cards. Both opponents will have a classic battle for it, and one of them will (possibly) get it. Anytime in the following rounds, this card can be used for its special ability. This allows player to steal before the duel even happens, cancel results of a duel or rearrange the four revealed cards.
As soon as dawn comes (sunrise card is revealed), betting immediately ends. All participants will now add their stack points for cards in sets. But only the highest and lowest pile has some value, while all other goods are totally worthless. In the event of a tie, all groups that are tied for first or last place are counted. Winner is the one, who has the most points for his treasures.
HMS Dolores is a beautiful simple card game that examines bluffing, political and empathic abilities of all participants. It's not easy to use aggressive elements timely, because it means risk, that player gets nothing. And other's can take advantage of this, because all cards and sets are public.
The game remains as simple as possible, and the most complicated explanation is paradoxically the final scoring. Fortunately, it's not even slow and the game time is, including scoring in the end, within ten minutes. Whole tempo is frantic.
But we'll get for a moment back to scoring points at the end. There is one more special exception that we have not mentioned in the description yet and players will definitely want to try. If someone reaches a state where all his groups have the same value, then their total doubles! This means that players do not necessarily have to go for collecting as many cards as possible, but they can only gradually pick cards to get, sticking to the ground and not risking with a fist or first pick.
To make it not so simple and dull, everything is made a little bit more interesting with bottle message cards. This will allow you to break the rules and harm your opponent. But the whole game is so compassionate that this is just such an extra blow to your opponents, which is not likely to give anyone much more anger.
Rules directly encourage players to debate about their choice with their rival, before making the decisive signal with their hand. They should try to convince each other. However, no agreement is binding and the adversaries can do as they like, when voting moment happens.
Biggest drawback is the fact that all three players are not always in action in three and four player games. You start to notice it in four players, when you must wait two rounds before getting back to the action. This slight loss of dynamics is not as noticeable as it may seem, but its still there.
HMS Dolores will delight all lovers of simple card games. Everything is, of course, difficult to predict and there is not much control here. But the square cards are very nice and their illustrations are pretty. And for a nice fast-moving travel bag card game, HMS Dolores is an ideal adept.
Infos courtesy of boardgamegeek.com. More Infos.
Review: HMS Dolores – one ship, too many treasures
Final word
HMS Dolores is a card game in the style of rock-scissors-paper. But in this duel, it's not just about a victory. Each combination of signals has different meaning. And so players can at least touch tactics with their choice, although they can not influence, what the other player chooses. They can try to negotiate, but that does not mean anything. It may be only a bluff. The game is elegantly fast, fun and perfect for all card game lovers. HMS Dolores makes us happy and got among games to take with us on vacation.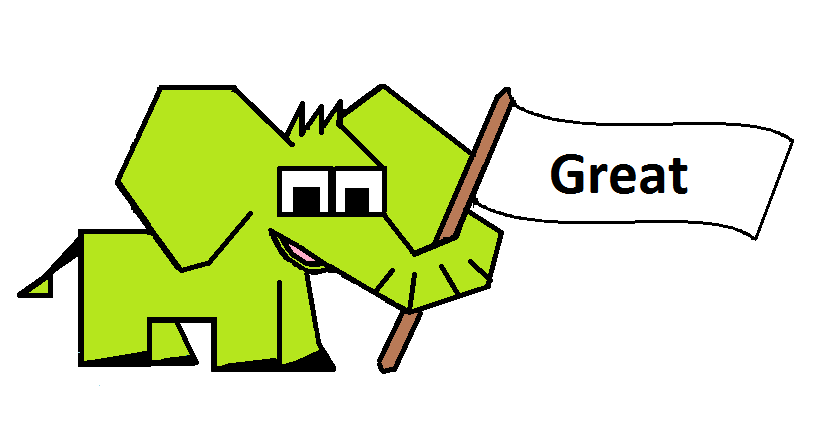 Pros
simple
lightning fast turns
bluffing and reading thoughts
six possible results
messages in the bottle
chance to double points
Cons
luck + chaos
waiting for a move