Get ready to jump! But be careful, you can only enter the position, which is the same color as your current location. Little by little you move, color from color and hope, that you soon run into end of this crazy colored maze.
In middle of such labyrinth will throw us new little game from production of Drei Hasen in der Abendsonne. Game is called Hexx & Hopp and created by Rene Brons. Illustration were traditionally done by Johann Rüttinger and everything was checked by Kathi Kappler, so the game could come out in 2015 in world's main languages.
And again, this is a small box, that will take up a lot of space. There are two levels of blue and mosaics made of hexagonal shapes on the lid. And inside, you will find only seventy-two cards really shaped like that. Slices are always colored differently and have a total of four colors – red, yellow, blue and white. To this, we must also add ten more wooden tokens and we have a complete set to play with.
At the beginning of the game, players draw seven cards randomly combining them to create a plan starting in shape of "Y". Here, pieces will be connected only by one side in a way, that color always matches and follows. Players then get fifteen cards and create a pile with them, but can not see its contents now. It only remains to put tokens for lap counting somewhere aside on the table and battle can begin.
But players have to count down to start, because everyone will be competing at the same time. Participants can all flip top card of their own deck and begin search for a suitable place. But it must always be adjacent to at least two already placed cards. But it is in the interests of players to connect them to as much cards as possible. While by placing them next to two cards, players get rid of only one card, but in case of a higher number of neighbors, they can additionally move cards from their deck to opponent packages!
For example, if a player card succeeds to match three sides, he gets rid of two cards. He can give them both to one player or split them among multiple opponents. At the same time, one must not forget to continue, because the game waits for nothing. Everything goes round until moment, when one player lays his last card and becomes winner of the round. But that in itself does not mean anything. Other make a note of penalty points for cards, that remained in their deck (including those, who were added by their opponents), set one wooden token into the box and game proceeds to next round. Only after ten rapid exchanges of cards, players will be really looking for a winner with fewest penalty points.
Hexx & Hopp is crazy and chaotic game, in which there is a clear dominance of participator observation. There is not too much colors and they are distributed evenly, so each card can be successfully attached at least to some less difficult spots. All this then goes down to uncovering better scoring positions, that others and grab some advantage over others.
And it's not just about getting rid of several cards at once. At the same time, all the others try to stuff you with their cards and you must be able to get rid of them by good placement. Searching for perfect spots is the key. But it is clear, that cards are moving back and forth, changing hands surprisingly quickly. The whole battle is in fact very dynamic and since everyone plays at the same time, also pretty confusing.
Very easily can happen, that players go for the same position. Card lying underneath is a winner. But results are actually determined by luck. Player always has only one card in hand, but he can strategize and throw it away. Instead, he will then draw the next one and places the former one in the bottom of his pile. There is no penalty besides delay and can be done any time, because he will have to deal with that card later again.
Game is suitable for older players, because it is absolutely essential to have a quick orientation and be focused to do well. Some kids can do it sooner (eight years) and others later (ten years). It depends on your estimate as a parent, because otherwise this game is surprisingly fun, even though games with simultaneous gameplay tend to be thoroughly mediocre.
The biggest drawback is a strong similarity across different matches. Already within one match, you will undergo ten rounds. And that means it can start to repeat, if you play it frequently and intensely. It is therefore better to approach it as a relaxing pastime for occasional entertainment.
Hexx & Hopp finally sums it up as being fun. It's not because of simple graphics, but all is hidden in the idea. When you make good placement, you pass some cards to your rivals, which builds up a tough dilemma. Play right into free space quickly or try to find a better spot, get rid of the multiple cards and even slow down other players?Hexx & Hopp is a game, that will show you magic of real-time and having to make decisions in a split second.
<br><br>
Infos courtesy of boardgamegeek.com. More Infos.
Review: Hexx & Hopp – painting with colors
Final word
Hexx & Hopp is a fast action game, where you have to have a good overview, speed and ability to discover proper position. Connecting colors with their neighbours offers a significant breakthroughs. The more sides get connected, the more cards can player give away. In addition, he does not throw them to some discard, but to drawing piles of his opponents! Players compete directly all at the same time, and only the fastest succeeds. The game is fast, but all turns seem much alike. This can mean, that the game starts to bore you after more games. Overall, however, Hexx & Hopp is definitely a good chance to play at the same time.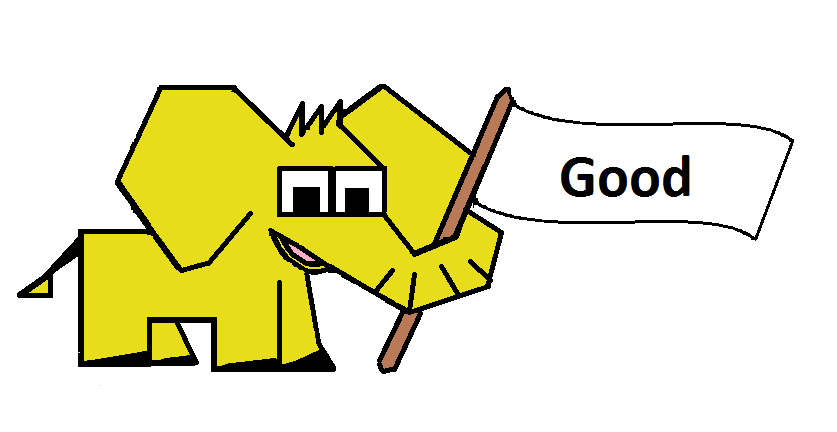 Pros
simple placing of tiles
all at the same time
setting unwanted cards aside for later
better placement allows to attack rivals
option to get rid of the multiple cards at once
tokens are round counters
Cons
cards are dealt at random
individual rounds / games are a lot similar