I remember a time, when I only dreamed about witchcraft. Today, I have had a study in magic and I am recognized wizard. But our profession is not safe and magic world is full of rumors in an effort to protect it from outsiders. Therefore, we host weekly meetings, which I often attend to. One such started a while ago, but magicians are very impatient and stubborn.
Therefore, many such meetings ends with loud shootings. Only the loudest voice eventually prevails and may make a final speech. This wizard has the final word. Magic formula come into play then and they are explosive, sometimes simply crazy. Today, chandelier hanging over the table became a giant frog and it jumped on one of the assessors. Most of the meetings eventually go without injury and although it does not look like that, they are essential for existence of our nation.
Now you can host similar sessions yourself and participate in them as one of the wizards. You get into such role in Hex Hex XL board game from Smirk & Dagger Games, which has already brought us fun Sutakku (review), but also uncompromising Cutthroat Caverns (review). And behind all these creation is Curt Covert, who is also responsible for the graphic design of the entire contents of actual box.
All the charms are securely locked in a box covered with magical symbols. They are designed to avert dangerous and explosive curses from getting out. Inside the box decks of cards are carefully positioned, with their number approaching 200. Three-quarters of them are used for base game and contain its name and elegant runes, which have English text description of the effect beneath it.
Cardboard sheets are holding not only tokens for recording hex characteristics, but also small boards with numbers ranging from minus twenty to twenty. Sinuous snake of numbers will be used to monitor the power of your voice in a game, that will ultimately decide the winner. Players will also need transparent stones, that will indicate the current value and go with the board. Box contains also several components, that enable you to enjoy expansion rules – there are wooden sticks and two specific smaller decks of cards.
The game itself works very simply. All participants take one board for themselves and set default value to five (indicated by diamond shape). All 150 cards should be carefully shuffled and only five of them are given out to opponents. They will have to do with them for the whole round. Rest of cards create a drawing deck, beside which a pile of tokens is placed. Only one red will be needed immediately and starting player takes it.
Actual game flows very easily and players do not alternate sequentially. Instead, they exchange and reflects hex between each other for as long as possible. To do this, they are using cards in their hands, providing exactly those necessary skills.
First, it is necessary to send such curse (hex). The first player takes its token and places it in front of a player, who is now under attack and hex is flying towards him. Its his turn now and he should play any card from his hand, to get rid of flying projectile with a wave of his wand, before it strikes. In addition to simple bouncing from all rivals, also properties of such magic can change. All modifications are noted by adding a token, how hex is gaining momentum.
Any such round ends, when one of the players is hit by a curse, because he has no way to bounce it away hidden up his sleeve. That player is cursed and must lower his voting power (voice) according to features, that spell has received during its flight. Conversely, player who dodged hex as last and sent it towards its ultimate goal, gets one voice point reward. This motivates you to send hex on players, who you know are vulnerable.
In addition to classic cards, there are a number of cards in the deck, that can be played outside of player's turn. After completion of the round, role of the starting wizard (who sends a curse) one player clockwise. Once all of the players had a chance to begin by sending hex, last round is waiting for all. That begins with the player, who has the weakest voice. When finished, it is possible to declare the best wizard, which has gained a strongest voice.
Hex Hex XL is a foray into the world of wizards. It is a black nightmare of all, who would ever want to learn magic, because this is what a real meeting of mages might look like. Curse is reflected from one to the other, magicians have full control above it all, but hex is also gaining momentum and eventually someone gets really hit.
Voice is actually just a form of command. He, who can best defend from curses, is the most powerful. Players start all the same. Their success is often decided by cards, that come to their hand and which can not allow them to defend too long. This is also, where most crucial and biggest problem of the game lies.
However, if Hex Hex XL stands out in something, then it's an incredible atmosphere and tension. Feeling that you are in the center of the action and in the middle of a real wizarding duels is not served better in any other game. Bouncing magic is a great and simple solution, but largest share of the theme is coming from changing curse properties.
A lot of fun also depends on the group, who meet to play the game. You need no friendly people, who are afraid to challenge others. Only when everybody is mean and ready to do some damage, then you will be able to enjoy a good dose of chaos and wizarding craze, that dominates this game. Sense of control is only partial and everything points to the fact, that you simply are taking action and reaction with limited options given to you in advance. Uncontrollability of the game could easily be compared to Fluxx (review), while there is still a bit more chaos in this. Yes, more chaotic, than Fluxx. Who would see this coming?
Everything to the letter revolves around interaction of players. There's no holding on to the wall, silent tactics or option to wait. And you have to behave accordingly since the first moment. This makes the game especially excellent as party entertainment, as it is also intricately graded according to the number of players. At the same time, game time is still holding up around half an hour, which is still good for party fun.
In addition, author of the players basically suggests, that you should play more, than one game. Current winner can also invent some new rule, that will have to be followed by everyone in games to come, including penalty for non-compliance. This makes the game a living, breathing creature, which you can be transformed according to your choices and these rules thoughts take us a little back to Fluxx again. Although, here its changing across matches instead of in them.
And we have not yet mentioned situations, when more curses are hovering over the table at once! And this situation is not rare in the game. One player can get several hits, as the round ends only with explosion of the last spell. Cards allow to carry out also other crazy things, that you certainly would be very happy to test on others – for example accelerate.
Hex Hex XL is based on the idea, that Curt Covert first introduced back in 2003 as Hex Hex and developed further in expansion Hex Hex Next. XL version is a new maximalist variant, that will not only inspire all lovers of the original game, but hopefully it will bring some new players to the game (it already did – us!). However, according to information on the Internet, there are some cards, that are not in the XL box, although they were popular in the past boxes.
Rules are also decorated with two variants, that not only add more cards to the match, but also elements of perception. This variant is called Hexen Stix and refers to the wooden sticks, that players will have to quickly grab from time to time. Slowest player is left withouth a bar and must draw random card from a common deck. Second version is Vexed, where the game moves further to party level. Enchanted players must follow instructions on a randomly drawn card during next round.
The game is definitely moved way up with excellent workmanship. Black cards with gold text and simple graphics look great, tokens are solid and wooden sticks for expansion variations are large enough. Rules are easily understood and game runs withouth any problems since your first reading. It even addresses some of the complex situations, that may occur while playing.
Hex Hex XL is definitely not a game for everyone, because its large part is ruled by luck. Players will often have the feeling, that everything is decided in advance. But it is not quite so, as always, you can choose the timing card and you have quite a lot of control. This choices are particularly crucial in the defense line. Hex Hex XL is a great light party fun for players without inhibitions.
Designer
Justin Brunetto, Curt Covert
Publisher
Smirk & Dagger Games
Year Published
2010
# of Players
3 - 6
User Suggested # of Players
Best with 6 players
Recommended with 4, 5, 6, 6+ players
(10 voters)
Playing Time
30
Mfg Suggested Ages
14 and up
User Suggested Ages
12 and up
(1 voters)
Language Dependence
Some necessary text - easily memorized or small crib sheet
(1 voters)
Category
Card Game
Mechanic
Hand Management
Primary Name
Hex Hex XL
Infos courtesy of boardgamegeek.com. More Infos.
Review: Hex Hex XL – witch meeting is full of curses
Final word
Hex Hex XL is chaos, that can occur only, when some grumpy magicians meet at one table. The air is cruised with curses in a moment, flying around to recruit new features, as they are getting reflected by wands. But then someone runs out of power and spell hits him. His voice is suddenly weakened and nobody's listening to him anymore. And this is how it goes in the world of wizards. Game on motives of such fights contains a lot of coincidence, but these ultimately contributes to stunning and atmospheric experience. Although it is not for everyone, it will find many fans. It works brilliantly as a party game, not only due to the short game time, but also because of other variants and rules, that are easily explained to players. Unpredictable rounds make tension raising until the end. Hex Hex XL will disappoint noone, who likes contact and crazy games, that are primarily focused on attacking others.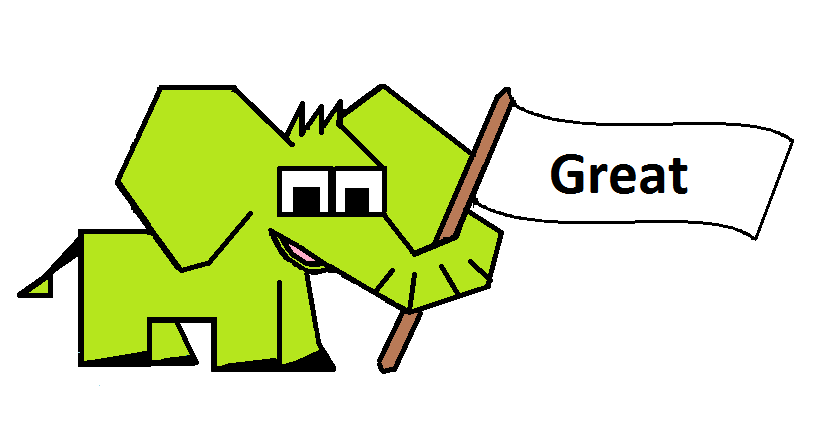 Pros
great atmosphere and a strong theme
variability
great party game
fast game in multiplayer
very interesting during the round
nice graphic design cards
expansions included in the box
Cons
randomness may discourage someone
often decided by luck