They kidnapped our child-king! The news spread through the kingdom like a flood. They flooded every house, every square and every heart of all vassals. All of them had nothing but love for their little prince. But when his father left for eternity and let all the worries about the kingdom to his small son, dark powers began to be interested in him.
Initially, it was just subtle shadows moving on the walls at night. Guard always drove them away. But this latest attack was so great and unexpected, that before soldiers lined up in the courtyard, monsters were already out there, with the king on the run. They took him to a nearby cave called Ilrion. At least traces and people whispers point search in this direction, as we have heard. The cave is infamous, undead creatures move in the dark and kill everyone, who ventures there. Now is the right time for a trio of newborn heroes to show them, that attacking this happy kingdom is not worth it.
After a longer break, we have another follower of dice series of board games from LEGO company. And now authors from LEGO extend popular series of adventure games, which take place in the world of HEROICA. It is new addition to Nathuz cave (review available only in Czech) or Castle Fortaan (review available only in Czech). This time, the heroes have a new order – conquer a cave called Ilrion, which gave name to the whole game – HEROICA Ilrion.
For its creation is responsible again duo of authors Nicolas Assenbrunner and Cephas Howard, as for almost all the new LEGO games. This new box proudly bears the stamp with the date of 2012 and also indicates suitability for two to three players. Thus, this ranks it alongside medium-size LEGO HEROICA boxes, which include also Forest Waldurk (review).
All LEGO games with no difference place one task before you sooner, that you start to play, just after opening the box. To build your game yourself according to the provided instructions from those bricks, that we all love so much, because they bring memories of childhood. And today's children have similarly favored them, although we live in times of computer games.
Ilrion cave consists mainly of simple narrow paths, as you begin to see soon after starting the assembly. But you will also find a bridge there and a prison, where your vampire enemy hides little king. You foes name is Vampire Lord. There are bats with power one and zombies bearing strength of two. There are three heroes – one for each player – a prince (brother of the king), wizard and sage. Each has a special ability.
In addition to figures found in the box, you get also stand with weapons for your warriors, but also objects like vampire coffins and lovely LEGO dice with rubber edges. And there is something else, why you will really enjoy playing Ilrion – giant vampire bat character. He sits on a transparent tube, which can be clicked into any place on LEGO bricks and hovers with his wings over whole rooms of the cave.
Before we start describing changes, that you are probably most interested in Ilrion, we should probably repeat, how to actually play a HEROICA board game. The gameplay is quite similar for the whole series. Players enter dungeon with their heroes at a given space in the game and their goal is to get to the target and to deal with any resistance, they run into.
The movement and combat is governed by throwing LEGO dice, which contains not only pips, but also special symbols for the fight. According to them, monsters or heroes take damage. And for each hit, hero removes one cap from his stand. At the end of each adventure, main enemy awaits the fastest of players. His defeat is really difficult. Who makes him beg for life first, wins the game.
On the way to the cave, adventurers can go from Castle Fortaan, so it is ideal for connecting Ilrion with this another box from HEROICA games, if you own it. You then have to cut your way through resistance of enemies until you open first door. The instructions are also clear on a way to combine these two boxes together and experience one great adventure.
And now news and changes await us. What ideas have authors prepared for us during a year after the first editions of HEROICA games was published? The first news is, that your task does not end, when players defeat the Vampire Lord. During his slaughtering, you notice a narrow hallway leading to the hiding place, where you need to break, fight your way and find a small hidden chamber with prince. However, this means that while you are fighting with a Vampire Lord, another player can slip through and win the game. Interesting.
Along the way, you obviously expect a lot more enemies. With them there is another new product, that we have to mention – coffins. There could be a pot with gold hidden, but you can also encounter danger. A player, who arrives on the spot with a coffin, he must stop and search it. Therefore he rolls the dice to determine, if he found anything. It may be treasure. But it can also be a bat jumping on him. He must fight it immediately.
Again, players can in exchange for gold instantly buy better weapons to help them in their endeavor. Again we mention, that it is better to have a place – a shop – where you can enter, than have it just anywhere on the table, because it is too easy then and does not suit them and atmosphere to get it anywhere you want. The selection is made up from known weapons, but also some new ones.
If you play a rescuing prince scenario, perhaps you would be disappointed, that the giant bat miniature is there only as a decoration – a small home pet of Vampire Lord sitting above the fireplace. But do not worry, he gets his chance to express his anger.
There is a second part of the game and also the second map, which you can play in Ilrion. Its called escaping from the cave. From the room, where you found the prince, you have to bring him safely back into the daylight and home. And somewhere along the way, there are waiting new enemies, and one of them is this giant bat.
This bat is also the first enemy in the history of HEROICA games, who has its own life counter, same as heroes do. Four yellow dots on his black board work a little differently. In fact, they are not only lives, but they also represent the strength of this enemy. The more it is hurt, the weaker it will become. Giant bat starts with strength four and you have to deal with it.
Of course, in both scenarios, adventures get a little help from picking up healing potions – red to heal and green to defend from injuries – you throw it away and the strike never happened. In the second scenario, you will really need those.
In HEROICA Ilrion, it is important to know, what story the whole board game is trying to tell. With you imagining young king rescue is the best fun. And this is especially true for children, who encourage their beautiful adventures with vivid imagination.
The authors introduce several new concepts and small improvements to the nice children game. Yet the greatest work again remains to you, players, just as in all LEGO games. Rules are there to be changed, waiting for your imagination. To further develop the experience, game offers one variant with Fang of Fury. If you get it, you can use the one-time increase in your attack power during battle. Valuable artifact indeed.
You will also find wheels in the caves, which seem to have no use in the rules. But we have discovered a great idea in discussion about games – to use them to control the bridge! When your hero stop next to the wheel, you can raise or lower it.
Each character has his own abilities – a wizard can fight at a distance, prince still manages to move forward after winning a battle and the sage is able to summon objects lying on the ground from a distance (you can even whisper "ACCIO" in that moment, if you wish). Special bonuses obviously apply to items, that will not only increase attack power, but also allow you to heal.
HEROICA Ilrion is a step in the right direction in the further elaboration of this simple adventurous concept. It remains accessible to children from eighth year of age. This is the reason, why HEROICA is so successful. Welcome to the world of fantasy, which is not only for children, but also for their parents. Roll a LEGO dice and be happy!
Designer
Nicolas Assenbrunner, Cephas Howard
Artist
(Uncredited)
Publisher
LEGO
Year Published
2012
# of Players
2 - 3
User Suggested # of Players
Best with 3+ players
Recommended with 2, 3, 3+ players
(5 voters)
Playing Time
20
Mfg Suggested Ages
8 and up
User Suggested Ages
4 and up
(3 voters)
Language Dependence
No necessary in-game text
(1 voters)
Category
Adventure, Dice, Fantasy
Mechanic
Dice Rolling, Modular Board, Roll / Spin and Move
Expansion
Heroica: Character Cards, Heroica: Ganrash, Heroica: Promo Cards
Family
Series: LEGO Games, Series: LEGO Heroica, Toys: LEGO
Primary Name
Heroica: Ilrion
Infos courtesy of boardgamegeek.com. More Infos.
Review: HEROICA Catacombs of Ilrion
Final word
HEROICA: Ilrion is an adventure game for children from the world of LEGO. This is the place, we could visit already last year thanks to another games from the series. This time, you find in the box not only small LEGO tiles, but also a big bat (you must build it too). This bat will be your arch-enemy. Adventure has two parts - you must first free captured king and then lead him out of the cave back to his castle, while you are constantly under enemy monsters attack. Players must the whole way rely on luck in rolling LEGO dice, but he can buy weapons, which will easy his journey a bit. LEGO tiles are cute like always, so if you have a thing for them, you are probably not even reading this conclusion. The rest of you has a new addition to HEROICA series here. It offers some new minor twists and will please at least smaller children craving for adventure..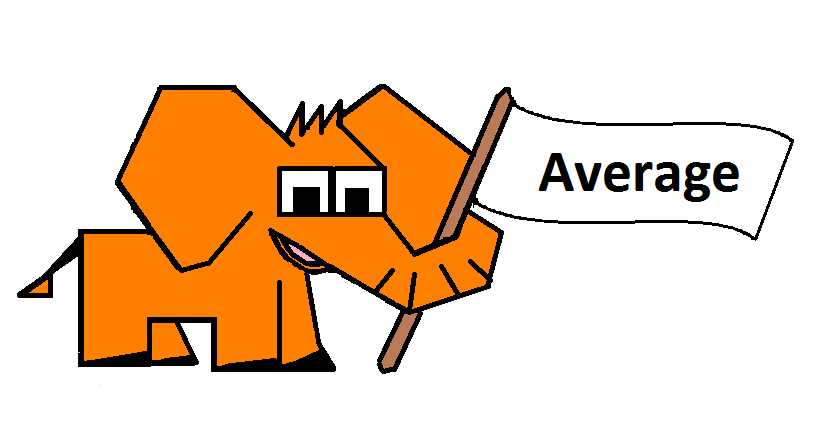 Pros
two stories in one
giant bat
LEGO dice
changing the rules
bat has his life tracker, his strength matches it
linking with Fortaan
Cons
a lot similar like the other games