Scout has arrived back to our lair and reports, that the yard is no longer a safe place. Our defensive machines are on fire with enemy eggs. Every hit and cracked yolk tells the enemy behind the fence, where our fortifications and soldiers are.
Among the domestic animals, that are not doing anything, we will arrive at the Henhouse Havoc board game. Designer Tot prepared for us this game and entrusted his work to illustrations by someone hiding under nickname Xa. In 2018, Ankama puts the game in its chicken coop and Esdevium Games shoots it into the European distribution by catapult.
Box is large because there are a lot of components under the lid with generals recruiting from four animal empires (ducks, pigs, hens and hares). But before all the participants prepare a competing environment, they must first choose one animal race, that he would like to help win in the war. Then, from the box, players draw large boards for every participant and place it in the middle, spread cards of the units next to it, gets the appropriate tokens of buildings and then puts one big bunker in front of himself. It serves as a screen, where players can conceal a smaller copy of the battlefield divided into a bunch of squares. The rest of the components will still be lying on the stacks.
Even before the game starts, players must choose a defensive strategy within their backyard. They must therefore spread their buildings and attack units in such a way, that it is as difficult as possible for the opponent to hit them. To mark their positions, he places tiles of different sizes and shapes on his smaller board.
Each round is divided into two stages. Within the first, all of the opponents simultaneously plan their attacks and choose one type of strike one after the other. They have a choice of eight units every time. The selected card is turned to the side and, according to the attack, marks one or more boxes in the common place (big boards) lying in the middle.
If everyone is already aiming and firing, it's time to rate success. First, the quality of a single player's shot is checked, and the others are gradually tell him, whether his efforts have been successful or not. According to this, the box on the public plan is marked either by a small splitter with a crater icon or by a blast token (on the other side). However, in the event of a precise hit, the attacker will have the chance to take advantage of the special ability of his machine and often blow up the neighborhood.
Just a few accurate hits next to each other and the whole unit is destroyed. At that time, the owner replaces all the blasts with a machine pad and puts an egg on it. This is the winning trophy, that other opponents can buy. For each their own successful hit, players split victory points. Their number and therefore the value of each hit is determined by the unit's card. And because it was destroyed during several shots, the reward usually divides more opponents.
For these coins, the player can buy eggs, that will not only bring a chance to buy a secret weapon card from the public offer. Eggs themselves are the only way to win. Just be the one, who first picks up five of them and the player can immediately celebrate the victory.
Henhouse Havoc is a game, that offers a magnificent battle on the small farm yard. The animals are wearing uniforms and playing the war. And you can do the same because you will have all their arsenal available.
This is a subtle superstructure of the simple game of Ships. There is probably nothing secret about it. The game simply lets players shoot blindly, trying to learn from the failures of others and properly aiming your cannons across the fence. Participants therefore need a lot of luck to hit the targets sooner then their opponents. According to the shares of successful explosions from their cannons, rivals receive victory points.
But these are not yet the decisive elements. Only the eggs, that fall out of destroyed buildings, can determine the winner. Players can buy them once they have enough money hidden behind the screen.
What is unique in comparison with Ships principle is the inclusion of multiple players in the match. The players are not destroying the complete arsenal of any of their opponents, but the victory is decided elsewhere. It does not matter, who you give the hits, you simply need to get them. The players are attacking without grace and it is the best of the whole gameplay. There is no reason to feel any resentment towards your competition.
The target group will not be players who are looking for tactical challenges. Instead, it will be of interest to those, who like to rest in board game world and search light entertainment. Blind shooting is a fun game, that can be enjoyed even by older children. With lots of special abilities, the game is a bit more complicated, so the age is finally set at ten years and its precise number.
Henhouse Havoc does not want to be original. It is a surprising crossbreed, that makes you laugh and entertains with its ease. Shooting can not even be taken seriously, especially if you look at the graphics of the box and its contents. The games are surprisingly longer and last for over half an hour. Henhouse Havoc is a game full of light entertainment, coincidence and animal foolishness.
Designer
TOT
Artist
Xa
Publisher
Ankama, One Moment Games
Year Published
2018
# of Players
2 - 4
User Suggested # of Players
Best with 3 players
Recommended with 4 players
(1 voters)
Playing Time
60
Mfg Suggested Ages
10 and up
Language Dependence
Moderate in-game text - needs crib sheet or paste ups
(2 voters)
Category
Humor
Mechanic
Memory, Secret Unit Deployment
Primary Name
Henhouse Havoc
Alternate Names
Touché Poulet, 斯特拉普農場浩劫
Infos courtesy of boardgamegeek.com. More Infos.
Review: Henhouse Havoc – war with eggs and bacon
Final word
Henhouse Havoc is a crazy variation on Ships, that adds attacks, special skills, and surprises to the original. Players can attack each other as they wish and try their luck as to whether they can hit one of the buildings in the opponent's yard. Henhouse Havoc is not a flawless game, because it has not taken too much of its originality and is very dependent on chance. But if you are looking for light entertainment, we would love to recommend it, especially with a higher number of players.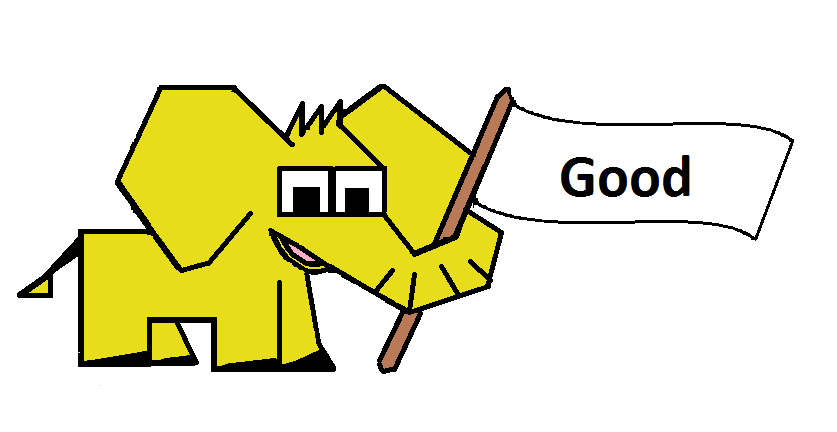 Pros
clever structure of classical Ship game
interesting weapons
lots of skills
the ability to attack different opponents
fun graphics
Cons
coincidence of shooting
not for more demanding players