Finally, it's here. Sunbeams are beginning to have enough strength to completely dispel the idea of the winter. And recent signs of retreating cold and wind carries on its wings also scent of flowers, joy and summer. I have to use sunlight to the last drop and let it touch sprouts of the most beautiful flowers. This is precisely my task. And at the end of the warm period, only one of us will keep working as imperial gardener. The one with more beautiful lilies.
Two of these gardeners are dealt windy fight and are as we speak fighting inside box named Haru Ichiban. Game designed by Bruno Cathala with illustrations developed by Stefano Collavini and William Aubert. This game was published under flag of Blackrock Games in 2014. To us, however, it arrived only recently and will therefore be regarded as a novelty.
Box of board game Haru Ichiban creates pristine illusion. On its cover is captured unspoken ongoing battle between two gardeners and their lilies. First spring wind has mythical power and only best gardeners can use it so masterfully, that they lilies bloom early! So do not hesitate and quickly delve into the box, so we do not miss this exceptional moment.
Inside, plan is to first unfold board with chess spaces floating on the water. This is a pond, where players will take care of water lilies. Sides of the board also provide help with scoring. Game also includes one cardboard point counter, whose numbers begin at both end by zero and route meets in the middle on number five. Single players will look forward to flower tokens and leaves of water lilies. In conclusion, we dd not mention also two wooden disks in player colors to mark acquired points.
At the beginning of the match, players place game board between themselves, so each rival has one gardener figure sitting on his side. By the same time, they must also chose color and based on it receive a set of colored water lily blossoms, gardener token and a wooden counter. This one should be placed on his side of scoring track, which should be lying next to the board.
From their flowers facing with numbers down, both opponents draw three and you put them in front of themselves. The residue creates supply on the side. Together, players then deploy water lilies on the pond with bright side up, so that they have same arrangement on both sides of the board – being a mirror image of each other. Two of these lillies will be filled by frog tokens in player color (each has one). Only one of leaves remains dark, because it has no bright side and becomes starting point for the whole game.
At the beginning of each turn, both players can peek at values of their flowers. Secretly. Each one then chooses one value for himself. It determines, which player becomes senior gardener (higher value) and which will be junior one.
Gardeners roles are now clearly divided, so players can continue to second phase, when apprentice gardener causes to blossom one lilly. But he has no choice and has to do it only on free dark water lily on the board (there is always one, even in future turns). He puts his flower on it – the one, he has just picked. Master gardener can then choose any lily and may also place flower token from his hand there. But he's so tired, that he must go relax and misses first breeze of the wind. Unsupervised, apprentice can do, what he wants, so he moves any group of lilies with the wind as a whole by one in any direction.
Meanwhile, master returns and is angry. He takes on leave and turns it around. Thus, he prepares everything for the next round, when new apprentice player places his flower color on it. If any of these actions did affect frogs, active player must move them to a free space. Their importance will only become clear in a moment, when both opponents chooses a flower of the same value during the first phase – in this case, flowers of both players appear just at the positions of the two frogs. Jumpers are then moved away.
Another round starts by players filling up their selection back to three flowers. Turns take so long, until one player has a winning combination of colors. This has to be a series of water lilies flowers of the same color (or a square). That player is winner of that round and receives points according to difficulty of his creation (easiest is square, hardest then sloping line). Game continues with brand new round, until one of the gardeners reaches five points. This can happen even in one round, if any rival manages to create a line with five blossoms.
Haru Ichiban is a unique game for two. And maybe, that sentence alone should get you sent to the store, because there is not so much quality duel games. It's really elegant and extremely simple, although the rules seem complicated at first glance. It quickly goes down all together and works to be graded simply A.
Game is first and foremost a very tactical battle. Every decision is important and everything always depends on first phase of current round. Selecting values ​​is also moment, which you can not completely control. Its outcome also depends on the will of the opponent. You must then grapple with results, because roles in adding flowers to the plan are different for both gardeners. In each round, opponents have the possibility to influence distribution of flowers on the board.
The most interesting throughout is the overlap into the next turn. Master gardener chooses, which water lily will be the colored first in the next round. Depending on that, he must also try to carefully select flower value to influence playing order and get senior or junior position based on what he wants. Game time does not exceed thirty minutes and in most cases will be even few minutes shorter.
Scoring is also ingenious. Simpler combinations can be obtained easily, so you can try to end ill-evolving round sooner and not go for more valuable combos. Or, on the contrary, a player can try harder, and by moving lilies smartly, connect them into more valuable formations. Every round is different and brings new experiences and bluffing. Movements with lilies is like chess. Every space counts.
Game looks beautiful. Dreamy illustrations perfectly complement atmosphere of two gardeners, who struggle in quiet whispers of the wind. Game is very colorful and elegant from the box to detail in the drawn components.
Haru Ichiban with its unobtrusive gameplay easily got among the leaders in our ranking in terms of abstract games for two. There is enough opportunities for both players, minimum luck and it all looks great. Haru Ichiban is an excellent example of high quality, fun and simple modern board game.
<br><br>
Designer
Bruno Cathala
Artist
William Aubert, Stefano Collavini
Publisher
Ace Studios, Blackrock Games, Evrikus, GDM Games, hobbity.eu, Id&aL Editions, Mancalamaro, Multiverso Jogos, Surfin' Meeple China, Swan Panasia Co., Ltd.
Year Published
2014
# of Players
2 - 2
User Suggested # of Players
Best with 2 players
Recommended with players
(13 voters)
Playing Time
20
Mfg Suggested Ages
8 and up
User Suggested Ages
8 and up
(8 voters)
Language Dependence
No necessary in-game text
(5 voters)
Category
Abstract Strategy, Animals, Puzzle
Mechanic
Grid Movement, Hand Management, Memory, Pattern Building, Simultaneous Action Selection
Family
Animals: Frogs / Toads, Components: 5 x 5 Grids, Country: Japan, Players: Two Player Only Games, Theme: Flowers, Theme: Gardening
Primary Name
Haru Ichiban
Alternate Names
Хару Ичибан, 春风
Infos courtesy of boardgamegeek.com. More Infos.
Review: Haru Ichiban – water lilies in a row
Final word
Haru Ichiban is gardeners duel with everything it needs. And yet you probably would not think, that to grow beatiful flowers, you need much thinking and tactics. Planning, movement and new blooms added to the board every turn enables two adversaries to create colorful combinations and try to spot and collect the profits for themselves. Individual rounds are quite fast, although the actual turns can last longer, when thinking. There is enough possibilities, but everything is decided in several rounds, each starting with fresh board. Haru Ichiban is certainly great fun for two players.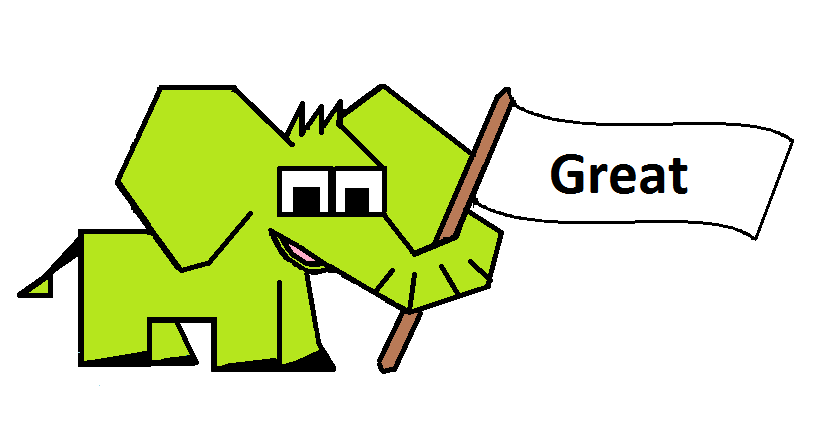 Pros
nice looking game
possibilities to influence order
variable scoring
and decisions directly affecting the next turn
tactical for two
playing time
Cons
some turns can get longer