Seven years. Exactly enough for feared sorcerer to grow back from a barely visible shadow into a deadly adversary he once already was. He remembered his old glory and his desire for the purity of blood. And united those, who seemed defeated under his reign of terror. Only a few were able to resist. But good has one big advantage on its side – support of millions!
And we all would like to be helpful, when we enter world of magicians in the board game Harry Potter Hogwarts Battle. It was prepared for us by american company USAopoly. Their team is signed collectively under the box, but its still possible to trace names of Kami Mandell and Andrew Wolf. Joe Van Wetering prepared the accompanying illustrations and the whole game was released in 2016. However, Esdevium Games has only recently become European distributor. Of course, they all needed permission from Warner Bros. and especially from J. K. Rowling to do the game.
And this is the first time we can welcome the most famous sorcerer of our time among our editorial staff personally. The whole box is conceived as a chest with Hogwarts logo on the lid. When you open the brown box, you will be surprised by lack of contents. First, there is a rulebook, below it lies a set of small game board with slots for cards on the sides and a scale of lives from ten to zero (stunned). But do not worry, the box is not empty! All other components are hiding in mysterious boxes with the inscriptions Game 1 – Game 7. And your suspicions are correct – individual boxes match years Harry, Ron and Hermione had to defeat Voldemort.
Most content is therefore a mystery at first and the game is based on discovering and gradually adding components to the game. First three games are conceived as learning ones, that are significantly faster and easier. As part of the review, we have decided not to spoil any surprise for you, so we will not be talking about individual year boxes. We will try to avoid any possible spoilers, but still evaluate the game as a whole.
But in order to be able to realistically evaluate this novelty, we have to open the largest box with inscription word Game 1. In it we will find all starting components – cardboard coins, lightning wounds, beautiful metal skulls and four hearts. It is with them, that players first mark tenth space, because their heroes will begin with full strength. Everyone has to choose his character. Each participant gets a card with portrait (except the main trio, there is also my favourite Neville), but above all a pack of ten character specific starting cards. Six of them are Alohomora spells, which bring only one coin of finance as a resource, others are specific to each of the heroes.
Joint board is then used to setup school environment in Hogwarts. Its equipped with shuffled cards of items, spells and allies (together known as Hogwarts deck) and top six cards are revealed. This creates an offer from which players can buy reinforcements after paying the prize in coins (printed in the bottom right corner). There is also a villain deck, a set of locations arranged according to their numbers and then dark arts deck.
At the beginning of the game, players have to reveal starting villain. But in order for the heroes to experience good ending, they need to beat everyone in the deck one after the other. At the end of their previous t urn, player always draw top five cards from from their deck and put them in hand. They try to make good use of icons and skills printed on them. Player receives coins to buy cards, lightning to do attack, but also also opportunity to heal (heart icon) or chance to draw more cards.
But before player gets to act, he must first uncover new dark arts card. It represents the way, in which evil forces try to harm the players. Thanks to them, players will lose life or cards, but above all add the skulls of influence to the location. Of course, players have cards to throw these skulls away and stop spreading terror in that place. If, however, despite all the players' efforts, last position for the skull on location card is filled, then it was overcome by evil and heroes must back off to next location in order.
The influence of evil grows even more, if one of the heroes loses their last heart. Every time this happens, new skull is added. A hero is only stunned and penalized with a loss of cards in his current turn. At the beginning of the following round, his health is restored to full ten points.
Students in Hogwarts are victorious and can advance to next year only, when they defeat even the last of their enemies, before their influence extends to the last location. Just when skulls fill the last space on last location card, players were defeated as a team.
At first glance, there is nothing special to Harry Potter: Hogwarts Battle except its license. It is a fairly common deckbuilding, that uses cooperation instead of traditional victory points gathering. This is first good point. All the cards, that players have at their disposal in their turn should be publicly revealed on the table. There are no traitors or rivals, only a common enemy – The one whose name cannot be spoken.
Fortunately, its not that easy to put sticker "average" on this game. It's not just an unnecessary mining of movie and book license. There is more to this game. First motivation to play again is, of course, to discover contents of new boxes. But you can open all seven immediately and start playing an unlimited game right away. We surely recommend you to go through all the years. Although the first three games are really simpler, then difficulty rises slightly and loss is nothing exceptional.
But even after the seventh game, its not over. Players can either go through each story again or play the full game over and over. Fortunately, gameplay varies because of the randomness of cards and rules offer a way to make the game even more difficult, if it feels too simple (which may happen).
The most appealing property for players is of course the magical world, where the game is set. In connection with discovering the content, you find yourself thinking "and will there be this or that hidden in those future boxes?". The game is based not only on movies, but also on books. You will meet items and stuff, which were not present in the movies.
Main complaint, however, is an extremely unbalanced difficulty, that greatly damages the overall experience. This is because the initial items, bad guys (due to the layout of the boards, its probably no secret, that up to three villains at a time can stand up against you), and dark magic cards are all determined by luck. And when players quickly buy strong items and no difficult dark arts are not drawn, it will be easy job to cope with the ever-growing skulls. At other times, however, players are struggling from the initial turns and then, the whole game becomes very difficult and sometimes even impossible to win.
Individual members of the Death Eater party have each their special abilities, so everyone damages players differently. And their combos are quite clever. But their defeat at the same time means, that players will receive a one-off compensation. Many effects affect all players and players can help each other and the whole group. That's why the whole match is fun with two and even with more players. It does not have another impact on difficulty, because it is still uncertain.
It would not be a cooperative game, if the players could not help each other. And so they can heal each other, add finances, or even prepare ground for attack. It is always important to communicate and help players keep individual effects in mind. In the early stages, you tend to forget evaluation of the dark arts cards or abilities of the bad guys. Game board organization makes it a lot easier, because you are always going top-down on the board, one card at a time and evaluate all their effects. But some remain permanent even during the gameplay and it is not easy to keep track. At first, because after more games, you will know many of them by heart and everything will work much smoothly.
There is no doubt about graphics and processing. All the components are nicely processed, although cards without photos are not as goodlooking as those with real pictures. You will certainly be pleased with metal skulls and boxes, that keep the secrets of future games.
Harry Potter: Hogwarts Battle is a very fun game for fans of the books or movie series. Without their knowledge, game probably will not seem unusual and you will find better and more interesting boxes on the market. But as a reopened door to a world, that is treasured by so many readers around the world, this game is great. Although we can not avoid some complaints, we still are returning over and over again to the world of Harry Potter: Hogwarts Battle for more.
Designer
Forrest-Pruzan Creative, Kami Mandell, Andrew Wolf
Artist
Joe Van Wetering
Publisher
The Op, Asmodee, Gameology (Gameology Romania), iHRYsko, KOSMOS, Lavka Games, Rebel Sp. z o.o., Reflexshop, REXhry
Year Published
2016
# of Players
2 - 4
User Suggested # of Players
Best with 4 players
Recommended with 2, 3, 4 players
(290 voters)
Playing Time
60
Mfg Suggested Ages
11 and up
User Suggested Ages
8 and up
(90 voters)
Language Dependence
Moderate in-game text - needs crib sheet or paste ups
(16 voters)
Category
Card Game, Fantasy, Movies / TV / Radio theme, Novel-based
Mechanic
Cooperative Game, Deck, Bag, and Pool Building, Scenario / Mission / Campaign Game, Variable Player Powers
Expansion
Harry Potter: Hogwarts Battle – 2020 Promo Card Set, Harry Potter: Hogwarts Battle – Ally: Scabbers, Harry Potter: Hogwarts Battle – Ally: Seamus Finnigan, Harry Potter: Hogwarts Battle – Ally: The Dursleys, Harry Potter: Hogwarts Battle – Ally: Xenophilius Lovegood, Harry Potter: Hogwarts Battle – Item: Basilisk Fang, Harry Potter: Hogwarts Battle – Item: Quibbler, Harry Potter: Hogwarts Battle – Spell: Eye of Rabbit, Harp String Hum, Turn This Water Into Rum!, Harry Potter: Hogwarts Battle – Spell: Reducto!, Harry Potter: Hogwarts Battle – Spell: Silencio!, Harry Potter: Hogwarts Battle – Spell: Sunshine Daisy, Butter Mellow, Turn This Stupid Fat Rat Yellow!, Harry Potter: Hogwarts Battle – The Charms and Potions Expansion, Harry Potter: Hogwarts Battle – The Monster Box of Monsters Expansion
Family
Books: Harry Potter, Game: Harry Potter: Hogwarts Battle (The OP), Mechanism: Campaign Games
Primary Name
Harry Potter: Hogwarts Battle
Alternate Names
Harry Potter: Bătălia de la Hogwarts, Harry Potter: Boj o Bradavice, Harry Potter: Boj o Rokfort, Harry Potter: Kampf um Hogwarts, Harry Potter: Roxforti Csata, Гарри Поттер: Битва за Хогвартс
Infos courtesy of boardgamegeek.com. More Infos.
Review: Harry Potter Hogwarts Battle
Final word
Harry Potter: Hogwarts Battle is a very good card game, that is basically cooperative deckbuilding from Hogwarts. Luckily, the very co-operation element is well suited for this world, because all the players are fighting against group of Death Eaters. Players have to deal with a number of obstacles along the way, and one of them is also bad luck. At the start of the game, randomness decides how difficult the game will be, which can often be a disappointment. But playability is still very good, which is of course also given by accessibility and popularity. Harry Potter: Hogwarts Battle is not a perfect game, but we have to recommend it to all Harry Potter fans!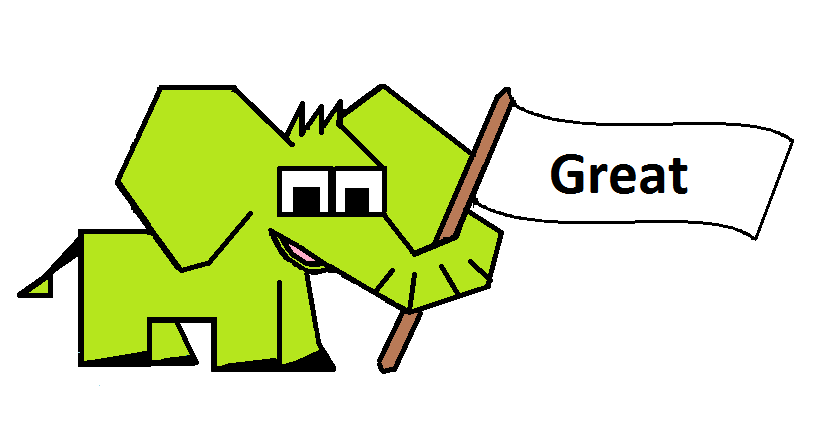 Pros
extremely popular theme
gradual discovery of components and mechanisms
simplicity of rules
cooperation
processing
combos in players' cards and villains
Cons
difficulty is on the swing
coincidence