Never before did I enter the Forbidden Forest. Although I heard many stories, I would still not dream of it being so scary. Loud sounds everywhere and the idea, that there are unimaginable creatures running among the trees, that make a mockery of my life. All of this means, that in any attempt at spell or raising the wand, I will have to fight not only enemy, but also my shaking hands. I do not care what Ron says. This trip was a bad idea! If you are reading these notes, it means that something unexpected happened. My name is Neville Longbottom and I was here.
All Harry Potter wizards get a chance to experience new adventures with all their favorite heroes! Team of designers from USAopoly company have prepared an expansion for Harry Potter Hogwarts Battle in 2017 and gave it the beautiful name The Monster Box of Monsters (do you remember the book from third story?).
This time it's a smaller box (about a half of the original), but that does not mean that there is nothing to look for inside the blue chest. There are four new boxes with Box 1 to Box 4 labels and each brings their own in-game news. At first glance, you can see only a new white dice gift and then a booklet of rules.
Harry Potter Hogwarts Battle is a cooperative deckbuilding game, where each of the participants takes on the role of one of the heroes of this popular sorcery series. With the help of their cards, players earn money to buy support cards with allies, objects or spells. At the same time, however, these cards make it possible to draw other cards, attack or heal. All heroes have a scale of lives starting at ten. They fight against a group of bad guys and dark arts magic deck. The result is not just a hero injury, but also increase of evil influence in some location. As these locations get controlled by bad guys and their influence progresses further, other locations are revealed and more cards of dark magic have to be evaluated every round. Heroes will win only if they can defeat all enemies before death eathers dominate the last location.
And of course, this is all the same in this expansion. But while we tried to write a review of the basic box without revealing the specific content, that is explored while playing, it is not quite possible here. How else can we evaluate and tell you, if this new box is worth buying? So we have to open the first box. If you do not want to read any spoilers at all, then we will only tell you our feelings now without further revealing of any details – difficulty of the game increases rapidly, playing time remains the same and the variability is really great now. There is simply no reason not to buy this extension, if you enjoy the basic box.
WARNING, FOLLOWING THE FIRST BOX SPOILERS!
Now we can talk about the news openly. The first ones are the least surprising elements – a new dice of gifts, that players will sometimes roll for evil, other times as  their own reward. But you already guessed that, because we told you about the dice earlier. Instead of classic dice from the base game, this new one also contains a skull symbol for locations (add or remove according to context), but above all double icons of cards and hearts. This sometimes means a loss of two cards or hearts, sometimes a profit of the same.
Second novelty of the first expansion box is the Luna Lovegood heroine. This is the only new heroine to be added to side of the good. However, it does not increase the number of potential participants (four remain), only selection improves. This is good, of course, because not everyone is happy with the fact that he will have to play for some unpopular character. Choice from two instead of one is therefore a significant improvement.
Whole new concept comes with the chance to banish cards from hand or discard pile. It seems like a good way to optimize the deck and to drop the cards, that you get to the beginning. It is possible, but usually there will be no time to do this, although there is number of game cards with this option. Why? Players will be forced to add detention cards to their hand as a result of some bad guy skills or dark arts. These new additions, however, do nothing else than block space in your hand. So you are able to do a lot less in each round, which at the same time reduces the chances of buying or a serious attack. And this also means, that the game is even more random. So you will be glad for every chance to banish detention instead of making your deck slimmer and more optimized.
But this is still not a complete list of new stuff, that is going for your senses in the first of four expansion boxes. There are title creatures! No death eaters or villains, but animals and other monsters will stand up to the heroes. Thus, a new type of "creature" cards us being added to enemy deck to the already known villains type. Keywords at the same time means, that cards will usually only be refering to one of these two types of enemies. It is important to remember this at the same time. Otherwise, you will make the game even a little bit more difficult.
Content, of course, does not end there. Each box has its own encounters and locations with different positions for skulls. Boxes add new monsters cards, new dark arts cards or positive Hogwarts cards, whether with items or allies. All this greatly increases variability.
But what increases even more – and we have already indicated – is difficulty. We did the first new story without any major problems, but then came a lot of trouble. Every other box took us several attempts to beat. The biggest problem we experienced right on the second box and its really tricky encounter cards. Only once did we get to Lord Voldemort in five attempts, but we have lost as a result of couple of bad cards of dark arts and getting our heroes stunned. But the following boxes follow very well in these footsteps, where special abilities of monsters and villains work together nicely and players will not win the game for free.
The box also includes rules for repeat playing after all four stories of the new box have been successfully defeated. Even then the game will be different and will lose nothing of its spell, although it seems a little bit easier. But you can customize! While you will not be able to discover any new cards, but a huge package of Hogwarts cards, a random set of villans (and creatures) and shuffled dark arts cards mean, that it will still be fresh and challenging every time.
You see that there is a lot of news. Fortunately, despite the number of new cards, it does not significantly affect the length of the game. The player will be fighting for roughly an hour before they defeat all enemies. Sometimes it may end sooner, but it usually means losing and the desire to take revenge immediately.
Expansion The Monster Box of Monsters is absolutely glorious. If the basic box looks and feels very simple, everything is changing here. But if you do mind the randomness of the game, then you will not get any improvements in here. In everything else, the new box is great: it offers a lot of new things and the ones that work are expanding. So, if you play the basic Harry Potter Hogwarts Battle box often, then The Monster Box of Monsters should definitely not be missing in your collection!
Designer
Kami Mandell, Andrew Wolf
Artist
Kami Mandell
Publisher
The Op, Asmodee Italia, Edge Entertainment, KOSMOS, Lavka Games, Rebel Sp. z o.o., Reflexshop, REXhry
Year Published
2017
# of Players
2 - 4
User Suggested # of Players
Best with 4 players
Recommended with 2, 3, 4 players
(34 voters)
Playing Time
60
Mfg Suggested Ages
11 and up
User Suggested Ages
10 and up
(11 voters)
Language Dependence
Moderate in-game text - needs crib sheet or paste ups
(1 voters)
Category
Card Game, Expansion for Base-game, Fantasy, Movies / TV / Radio theme, Novel-based
Mechanic
Cooperative Game, Deck, Bag, and Pool Building
Expansion
Harry Potter: Hogwarts Battle – Ally: Xenophilius Lovegood, Harry Potter: Hogwarts Battle – Item: Quibbler, Harry Potter: Hogwarts Battle – Spell: Reducto!, Harry Potter: Hogwarts Battle
Family
Books: Harry Potter, Game: Harry Potter: Hogwarts Battle (The OP), Mechanism: Campaign Games
Primary Name
Harry Potter: Hogwarts Battle – The Monster Box of Monsters Expansion
Alternate Names
Harry Potter: Boj o Bradavice – Obludné obludárium, Harry Potter: Hogwarts Battle – La Monstrueuse Boite des Monstres, Harry Potter: Hogwarts Battle – La monstruosa caja de los monstruos, Harry Potter: Hogwarts Battle – La Scatola Mostro dei Mostri, Harry Potter: Hogwarts Battle – Potworna skrzynia potworów, Harry Potter: Kampf um Hogwarts – Die Monsterbox der Monster Erweiterung, Harry Potter: Roxforti csata – Szörnyek szörnyű könyve, Гарри Поттер: Битва за Хогвартс – Чудовищная коробка чудищ
Infos courtesy of boardgamegeek.com. More Infos.
Review: Harry Potter Hogwarts Battle – The Monster Box of Monsters expansion
Final word
The Monster Box of Monsters is an expansion, that has everything we dreamed of. New elements enrich the game and make it much more difficult. There are a lot of tough battles waiting to be played and new cards supply all existing packages. Variability is therefore guaranteed. The Monster Box of Monsters is an expansion, that has made it to the top!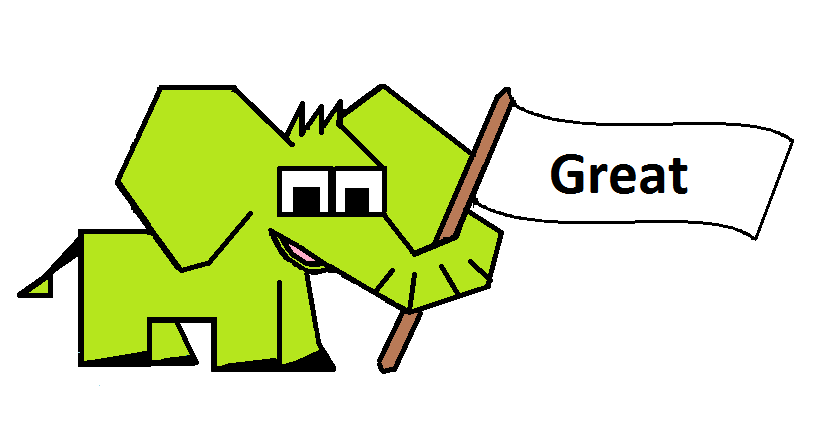 Pros
everything good from the basic box
better variability
lots of new features
significantly higher difficulty
still great gameplay
new element of discovery with four boxes