Kingdom is not just a castle. It's a lot more. Its animals, and especially villages near and far. And all citizens have a sense of being forgotten by their king. Nobody cares about them, and everything is happening in the capital. Election of a new ruler is the right moment, when something could be achieved. It's at least my opinion, so I quickly sent a representative of our small village to try to push forward our common interests. Interests of the foxes!
And so the classic fight for power at the court moves into the world of animals and it will be theme of a new card game called Harald. It was published under auspices of the French company Runes Editions, which released it in 2015. Author is Rémi Gruber and Emmanuel Civiello has done all the animal illustration.
Small box with dark graphics gives us insight into the animal yard and we can also see the title king, Harald the Bear in the vicinity of his closest companions. And inside is nothing, but cards. The only exception is paper pad ready for the final point counting. There are a total of six animal characters on cards, each in eleven identical copies. Everything must be shuffled and five cards are distributed to each of the participants. Players then choose one card from their hand and put it in front of them. They have founded their village. In the middle of the table, next to the drawing pile, there has to be made a four-card offer.
In his turn, player always plays two cards. One representative is sent to the royal court. To do that, player puts the card in the middle of the table, increasing influence of that character. Second card will be placed in front of the player and by doing that, he extends his village with another occupant. Playing card here also means the chance to use action, that is related to this character. In both places, players stack same cards to make it easy to determine their number in every place.
After two cards have their place, player will fill his hands, so he has four cards again. They can choose, whether they are picked up from the open offer or risk by drawing card blindly from the stack. After several rounds (six to ten depending on the number of players), game ends. So it's time to count the points earned for cards being played. The card in the village is worth points based on amount of the same copies in a common place – the Royal Court. Players will then deduct value of their cards in the village, add bonuses according to conditions of the villagers and one, who has the most points, will become the winner.
Harald is therefore a classic collecting of cardboard sets with one turn. Cards have variable values, that depend entirely on the number of animals at court. That's how strong representation of that species is at the court. Players are influencing their prospects by themselves.
All participants must guard not only status of their cards and villages, but also situation of other players. Sometimes by sending a card to the court, you can unwillingly help adversary more than yourself. And it can greatly influence your decision to play cards. It is about ability to choose the right place to decide on success. But besides, players also need necessary amount of luck to get good cards.
In addition to point earnings for court representation, bonus points are also in play. And here only the inhabitants of the village are taken into account. If a single occupation (animal species) predominates over another, players can get extra points. For example, four points if there is the same amount of goats and wolves or one point for each fox.
Game is very simple and there is nothing challenging about the rules. And yet this box has recommendation from ten years of age, which can easily be lowered by two years. On the cards themselves, there are icons, that indicate both the bonuses mentioned above and special abilities. They can bring a new resident to village, but they do not have to. The aim of these abilities is to attack your opponents, whether you let them turn their cards down the picture (they will not count) or move the cards between different areas.
Game is full of exciting rivalry. Players have an overview of the overall situation all the time, and they are pretty tugging back and forth for domination in the middle. Every card in the royal court can make a real difference in total sums and everything is constantly changing. The result cannot be fortold and it makes the game just a lot of fun.
If there are more than two players participating in the game, then there is a complete disappearance of any control. Between two your turns, situation just changes too much, which is obvious especially evident in four players. The game will most be enjoyed in two, when it is even tactical. It can also be a common open offer, that players can make their decisions.
Individual games are pleasantly quick, because set number of rounds does not last for more than half an hour. There is a long pause between end of the game and deciding winner. And so you often do not enjoy the thrilling end too much, because scoring takes too long, although a special pad will help.
Harald is definitely impressive with its graphics. Wonderful illustrations on the cards are the reason why you will enjoy watching and returning to the game. It can also be speedy game and a thrilling duel. Unfortunately, despite all these positive things to say, the game does not offer anything extremely interesting and new to distinguish itself from the competition. Yes, you can have fun, and it's sure to be a good card relax, but you still have to decide, whether its worth buying it. Harald is a filler suitable best for two players.
Infos courtesy of boardgamegeek.com. More Infos.
Review: Harald – pleats at court
Final word
Harald is a game, in which players build their own scoring conditions. They can play cards in two places - one space will determine value for each card, but only those placed in the second place are worth it. This brings interesting choices, but the game maintains a nice time to complete. But it is spoiled by long scoring and the fact, that usually players are virtually unable to affeft their points. Harald is a real fun, but it does not bring anything new or extraordinary to convince you and has some problems on top.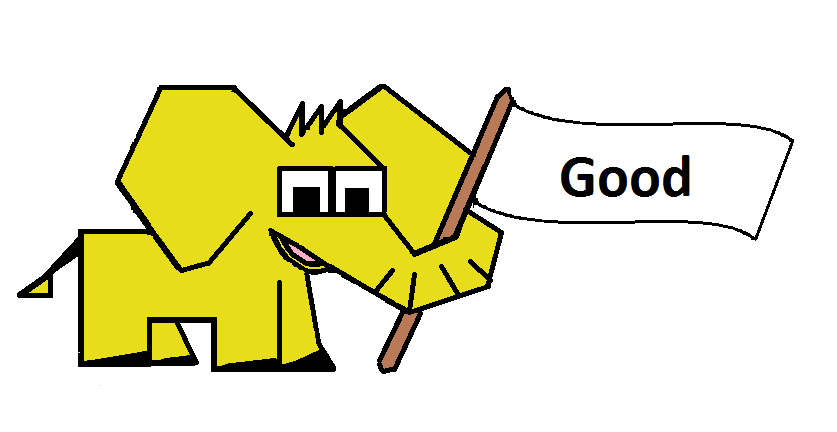 Pros
simple rules
quality fun in two
nice illustration
ability to attack an opponent
special skills and bonus points
ability to draw cards from an open offer
Cons
long scoring spoils the joy
nothing really new
can not be affected by multiple players
coincidence