Pyramids are a favorite shape. In reality, we read a lot of stories about them, covering the remains of long dead pharaohs. In the game of Gyges, you will however encounter only much smaller pyramids, some even not finished. The game was introduced for the first time by its author Claude Leroy in 1985, which makes it one of the older logical games.
And the company Gigamic has decided to publish this year's reissue, in their classic wooden black box with a discreet drawing in the background. This extends the range of wooden games, which includes the space Eclipse (review in Czech), Quoridor (review in Czech) or Quarto (review in Czech). Previously produced by Swisse Games and Jactalea, but finally landed under Gigamic wings.
Inside dark colors box, you see luxuriously processed components. The main part is wooden game board with dimensions of six times six circular fields. On the upper and lower sides (called here north and south) are two more circular holes, that make up the target effort for both opponents. Each one is trying to reach the more distant one.
You will find also the obligatory bag for transportation and especially twelve pyramids, four of each kind, one, two and three storey. Included booklet will teach you the rules of the game in many languages. The game is simple, so there is no problem picking everything quickly up.
Preparation of Gyges is very simple. Players put plate between themselves and each takes six pyramids – two pieces of each type. You can count also the stones distribution as a preparation of a match. Rivals alternate in turns and put their stones in the first row of the board, where they form a starting distribution. Players can adjust the position according to their tactic and also take opponents position into account.
These are the initial pieces. But Gyges actually no one owns the pyramids, because they are not separated by color. Players are required to play always with a piece lying closest to them. If there are several pyramids in the same row (for example at the beginning), the players can choose any of these pyramids.
Motion capabilities of stones depends on their size. One-storey pyramid can jump only one space in any direction, double-decker and triple-decker can move two even three spaces. All without direction restrictions, but number must always comply and pyramid cannot stop sooner or bump into any obstacles. Such move cannot be performed. Fortunately, you can change direction any time you want and even browse through the same fields more than once.
If the movement ends on an empty box, the player's move is over. A completely different situation occurs, when the pyramid ends it move in space, where some other stone is standing. It should end its movement there and stop. Instead, the player gets another move as a reward for his well-planned turn. This time, distance of next pyramid movement no longer depends on the number of floors it has, but on the height of pyramid, which it landed on.
So a player can move his stone there and back, jumping from one pyramid to another and stretch his move for several jumps. Main task is to combine these multiple jumps in a way, that you can reach to the furthest row from your point of view. From any of these boxes, you can enter the last, most distant space. This is the way to win. But you must have the exact amount of steps and need to end your movement there. The player, who arrives with his stone first, finishes the game as winner.
Gyges is a puzzle game for two players, where logic is lost (in basic version) somewhere in the distance and only combining and searching for options remains. And that is unfortunately not that much fun, what it should be. Most of the time a player in his turn is trying to "stare the options" from the board.
But every decision can be bad, when you opponent gets his turn. Maybe you just had paved the way to victory for his stone with your last move. Most of this searching madness, is fortunately addressed by limiting stone choice to the ones closest to player. The path to victory is always hard to find and long regarding stone steps.
Once the initial preparation is complete (the first few moves, when positioning the pyramids), all players are trying to find a way to their destination. Combining moves is quite difficult, because your each new movement is determined by stone, on which you stopped. Paths can be so convoluted and complex, that their calculation (= one turn) can occupy majority of the whole game.
Combinatorics is not necessarily bad and disadvantageous for fun. Everything is catching up with Gyges game time, which rarely exceeds ten minutes. Once the stones liberate themselves from their rear positions, opportunities open up for multiple hopping and for victory.
Everything changes significantly in advanced game, where you have another option compared to multiple jumping. Whenever player stops his movement in position of another tower, instead of continuing with the jumps, he can move it anywhere on an empty space. Gradually, with one or the other option, you are trying to prepare the way for the final move to the last row. If you reach the furthest row from your viewpoint, there is only one step between you and victory.
In original versions of Gyges, both advanced and basic rules were part of one whole – the player had a choice, whether he wants to continue jumping, or if he would rather prefer to take the stone and move it elsewhere. This can easily spoil opponent plans or prepare a position for future and it might be good tactic.
Where the basic version provides crazy action, the advanced is perhaps a little too settled. We also tried our own hybrid between these two – players are only allowed one bonus move. And at the end they can perform just mentioned moving of target stone. It seems to us, that this brings dynamic to the game. Match is more exciting and you have to really try, if you want to predict what's coming.
All strategies are changed with one single principle – the players can only move stones, which are closest to them. This makes a rush forward not that much inviting, than preparing your position quietly in behind and then make your move on win.
In speed of the match and need to use intuition is hidden the true magic of Gyges, which you can get to you. But you must meet several basic conditions. You must not mind, that the other player is taking too long with planning his move. Or you can use hourglass. And you have to love the feeling of chaos, who moves across the board. The reward here is a great feeling, when you manage to come up with a long combo, leading to victory. Besides, that is the most important thing, that each match of Gyges is about. And the rematch. And the rematch after it..
Infos courtesy of boardgamegeek.com. More Infos.
Review: Gyges – wooden pyramids in motion
Final word
Gyges belongs to category of logical quickies, where you have to have a lot of imagination ready for thinking ahead. Planning of mutlipleturn move is here basic of success. You have to position one of pyramids to the furthest circle on the board from your point of view. Only then you can win. The simplicity is yet extended by rule, that you can move only with the pyramid closest to you. This little change provides constant changing of strategy. But if you add ability to jump multiple times during one your turn over heads of another pyramids, it is almost impossible to guard all opportunities of your enemy for victory. With sufficient amount of thinking – imagine several minutes – you can come out with victory from incredible positions. That is both great and disappointing, while the rival might be frustrated. This is why it is recommended to play the game with timer. There is more tactical variant, where you can choose between next jump or moving pyramid. Game present to you a little bit organized chaos feeling and we recommend playing on more than one victory. Thanks to short playing time, it is possible. Original thoughts of pyramid movement make Gyges interesting choice for everybody, who likes abstract with a little chaos added.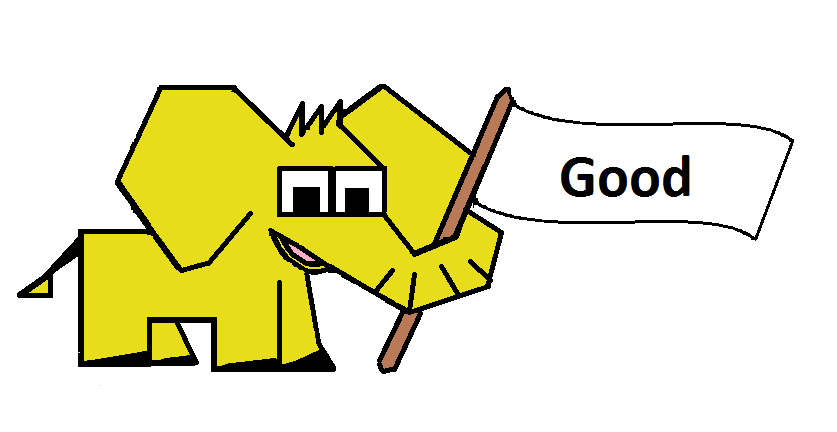 Pros
original jumping with pyramids
tactics
long combos
quick match
you can move only with the closest pyramid
players do not have their own color
Cons
moves can drag
changes compared to original rules