Party is held in apartment of the sixes this Friday. Although they are puffed up ninnies, we will go there, because we can meet there with a number of other dice. We will be jumping with joy in rhythm together and nobody makes fun of older cubes, that already have their edges chipped and print disappearing. All are equal here, even when we playing "groovy" for who will host the party next week.
You can also have fun with these dice alive, when you play Groovy Pips. This is a game from Lukas Zach and Michael Palm, published in the shadow of three rabbits from the company Drei Hasen in der Abendsonne. The game was created in 2014 and, as in previous games Sonne und Mond (review) or Ciao, Ciao (review), was decorated with illustrations by tallented Johann Rüttinger.
Inside small orange-yellow box, there is a plastic bag with five dice. They are all wearing a nice polka dots, each of them wrapped in a circle and looking good. Sides look elegant, but otherwise their content does not differ from classical dice and values are ranging from one to six. Sixty cards make them company, divided by color into six piles of ten pieces each. They have a numeric value of points on them, but especially printed task in their corners, corresponding to pips on the dice.
At the beginning of the game, each opponent chooses a color and takes ten cards. Dice are then placed between players and game can begin. First action of the turn needs for everyone to choose one card from his hand and lay it face down in the center. Only when all are finished with selection, it is possible to reveal played cards and create joint task offer of them.
Starting player then takes five dice. He has three attempts to roll and try to accomplish task on some cards in the middle. But he may also complete any card from his own hand instead, that had yet not been finished (ie nine tasks at the beginning). Dice can be arbitrarily rolled again until player is satisfied or performed third attempt. He has to keep these results.
Individual tasks are typical for any poker game. This means, we have trio of numbers, full house, four and five of the same kind and of course also straight, which is valid both from one to five and from two to six!
But everything is enriched with a tactical option. Player can choose only one outcome of all dice results (ie a trio instead of a full house). He then gets not only his card he has previously not completed, but also opponents cards of same type lying in the middle of the table (in joint offer). This takes away valuable points from opposing team and at the same time, he can get quite a nice sum for himself.
If the joint menu is empty, players add new cards to it, selecting each one card of those remaining in their hands. Game continues until one of the rivals has played last card. Once he empties his hand, last round begins. Then all opponents add up points for saved cards and winner is the most successful player with highest value.
Groovy Pips is a very simple game of dice. Cards serve here as the tasks, that players are trying to meet. This is accomplished randomly with dice. Initially, the game is easy, because you can choose from ten different results. But as you gradually fulfill tasks, offer narrows and unsuccessful turns are significantly increasing. At this moment, it is clear, how much everything is decided by chance. But the player can affect it with ability to choose well and select right dice to keep. Only in this way, you can improve and increase the chance of success.
But especially opportunity to steal other cards is great in this game. Fight for the card in the middle is very interesting and it offers some decisions each round, usually after the first roll of the dice. Player must decide, which card will he be chasing for with subsequent rolls. Surprisingly, to accomplish cards with more same numbers are not as difficult as it might seem.
You can roll the dice even with two players. But emphasis on stealing card disappers here almost completely, because offer in the middle of the table is greatly reduced. It might not be bad to have two cards from each opponents instead of one at that time. Even without adjustments to the rules, we were entertained in duel. With more opponents, fights are then gaining momentum. Game remains fast during all numbers and ends in thirty minutes (in two or three players within twenty).
But what went really wrong is the rulebook. Its translation into English (we originally learned from this language) is really unsuccessful. We often had to consult the original German booklet just to be sure, how authors actually meant this. All this happened, although game has very simple rules and problem with Pelican Bay (review) repeats itself.
We like lightweight nature of Groovy Pips, in which you collect sets of digits. You need to be able to successfully collect each of them on your way to the finish. You should have some luck, but also make correct decisions. Dice undoubtedly determine success, but it does not matter, because players always have a choice of multiple responses. Groovy Pips is a fun dice game for everyone, with bad english rulebook.
Designer
Michael Palm, Lukas Zach
Artist
Johann Rüttinger
Publisher
Drei Hasen in der Abendsonne
Year Published
2014
# of Players
2 - 6
User Suggested # of Players
Best with 5 players
Recommended with 2, 3, 4, 5, 6 players
(2 voters)
Playing Time
25
Mfg Suggested Ages
8 and up
User Suggested Ages
6 and up
(1 voters)
Language Dependence
No necessary in-game text
(2 voters)
Category
Dice
Mechanic
Dice Rolling
Primary Name
Groovy Pips
Infos courtesy of boardgamegeek.com. More Infos.
Review: Groovy Pips – playful polka dots
Final word
Groovy Pips is a relaxing game, in which players are trying to roll the right combination of dice. The challenges here are the cards, they are holding in their hands. Much more interesting, however, are cards, that are played secretly to common offer. There are no color restrictions, so you can fulfill even your opponent cards. Dice are main reason, that the game is exciting and take care of everything else. The biggest problem thus lies in learning to play by the rules badly translated to English. This detail spoils otherwise very positive impression of light and undemanding game. Groovy Pips can be recommended to lovers of dice as well as quick fun.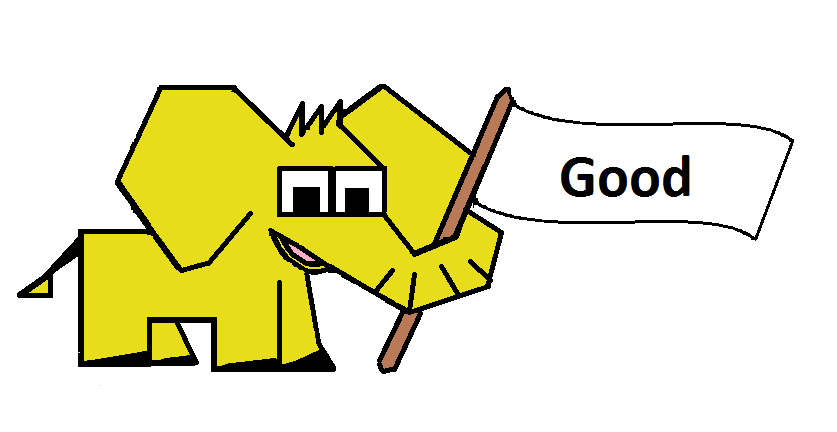 Pros
common tasks
clear card design
up to six players
fast Game
right decisions can improve the chances of success
Cons
poor English rules
luck decides the outcome