Valley looks very calm and peaceful. Everything is green and trees are silently whispering with their leaves. And yet, there's something missing. Animals are only cautiously peeking out of their hiding places. Terrible creature is lurking somewhere and it feels you. You are just a mammal, that stands in its way. Are you prepared well and determined hard to step out of the shadows and stood up to it?
You should, particularly if you decide to hold box called Grimslingers. This is a board game by designer and illustrator Stephen S. Gibson, who created i tunder brand of Greenbrier Games in 2016. European distribution is done by Esdevium Games company.
White box is not something extremely big, but yet it can still fit everything you need. There is hardly something different, than cards to find. 280 cards to be precise. And do not forget a map of the Valley of Death with lots of places interconnected by paths and remarks to one of the booklets. But you will not need it for the classic version of the game. That's, why players only take a set of six cards elements (in hand) and target cards. But to have someone to impersonate, players also receive their Grimslinger card and his assistant – anima. These two cards overlap other two indication cards – one measuring lives and the other energy. From numbered cards is created common offer in the middle.
Players meet in battle in many turns, through which they are passing together. In the beginning, each of them can in case of emergency decide to turn his life points into energy and activate anima special skills. They may also draw items or use them.
This is all just a preparation. Only in second stage, everything will get truly interesting. Each participant can simultaneously choose one element spell and one target (color of one opponent or his own) and put this combination face-down in front of him. For skipping this phase, player's hero gains two energy points.
But if players are attacking, then now everyone reveals his intentions, spends energy points for activation of the chosen card and gradually take advantage of their effects. Each element card has an order number and they are evaluated like this. In case of more same numbers, evaluation is decided by roll of the dice. Each element is strong against one other, and can be beated by another spell (element) card.
Thus, players compare their magic skills. If only one spell remains in combat, it becomes an automatic winner and its caster can use its effect. But if both elements survived and did not destroy the other, then its time for a duel. Here comes a time for those numbered cards, that players will be drawing and trying to get as close to sum of eleven as possible. They can interrupt drawing whenever they like. Whoever gets afte finishing his drawing result closest to the target number is winner of the battle (overreaching number is automatic fail). Players attack each other through cards, deduct points of life and are eliminated one by one. Last player remaining is the winner.
Grimslingers are uncompromising duel card, in which even more participants can compare their strength. But even so, whole match is divided into dueling pairs. Thus, although seemingly everything is going on at the same time, when two players are comparing strength, other participants must wait for outcome of the duel.
It's all about conflict and having enough resources for it. And here it should be appreciated, that in addition to six basic spells, players have a variety of items to draws and then use. Some of them even to attack opponents. In this basic variant, game is quite fast and usually fits into some forty-five minutes. But only if you are not playing with more participants, when the game gets longer.
Rulebook contains several additional rules, that further complicate the game. This means not only extending the required game time, but especially providing new interesting moments to experience. Archetypes increase replayability as players differentiate their starting conditions (lives, energy) and adding special ability compared to others. To vary the game, opponents may also be given signed spells to start with.
But that's not all. When you get to page fifteen of the rules, surprise is waiting for you. Besides conflicting versions, Grimslingers also have cooperative option to play (including solo play). It is recommended though as the next step, when the players know the course of the game in the basic version. Give close attention to length of the game, which can now be extended and almost doubled.
Here players are going together through campaign and finally also use map of the valley. Unfortunately, the story itself is not the best out there, but we will not reveal anything of it to you. Each participant has his own magic again and also character, but in addition, also six kinds of monsters are used (cards) and modifiers of their strength. Players can choose difficulty and during the game perform tasks and finish prerequisities, that allow them to move forward. Battles are done much like in basic game, but players as result of successful combat can also improve their heroes (increase level).
Its a pity, that the theme itself is not original. Mix of wild west and fantasy was already used several times. But thankfully, game makes up it with its processing. Graphics on the cards is truly crafted and unique.
Grimslingers show a dark tale full of struggle, blood and magic. Players get in their hand all the means to attack and go for each other's throats. That is the fundamental purpose of the game only until the moment, when players as the team feel prepared to travel through the story together. Such a combination of two gameplay styles is welcome feature and Grimslingers fortunately are good in both gameplay options.
Designer
Stephen Gibson
Artist
Stephen Gibson
Publisher
Greenbrier Games
Year Published
2015
# of Players
1 - 6
User Suggested # of Players
Best with 4 players
Recommended with 1, 2, 4 players
(13 voters)
Playing Time
90
Mfg Suggested Ages
14 and up
User Suggested Ages
12 and up
(5 voters)
Language Dependence
Unplayable in another language
(4 voters)
Category
American West, Card Game, Fantasy, Humor, Science Fiction
Mechanic
Cooperative Game, Dice Rolling, Point to Point Movement, Push Your Luck, Rock-Paper-Scissors, Simultaneous Action Selection, Solo / Solitaire Game, Team-Based Game, Variable Player Powers
Expansion
Grimslingers: Character Card Pack, Grimslingers: Collector's Card Pack, Grimslingers: Legendary Item Pack, Grimslingers: Retro Card Pack, Grimslingers: The Northern Territory, Grimslingers: Upgraded Collector's Card Promo Pack
Family
Crowdfunding: Kickstarter, Digital Implementations: Tabletopia, Mechanism: Campaign Games
Primary Name
Grimslingers
Infos courtesy of boardgamegeek.com. More Infos.
Review: Grimslingers – in the valley of death
Final word
Grimslingers tell the story of a forgotten country in the west. A place, where monsters roam and trappers are hunting them down with their shotguns. Place, where technology meets magic and one hero is attacking another for glory. Conflicts are the only way to knock out your opponent out of the game and that is, why appropriate spells and items have to be used. Game has an interesting combat system based on blackjack, but besides duels, it also offers cooperation. Together, players can go on an adventure and fight monsters. Although the game is very random, the user experience is sufficiently interesting and different from the competition. Grimslingers can be therefore recommend only with slight reservations.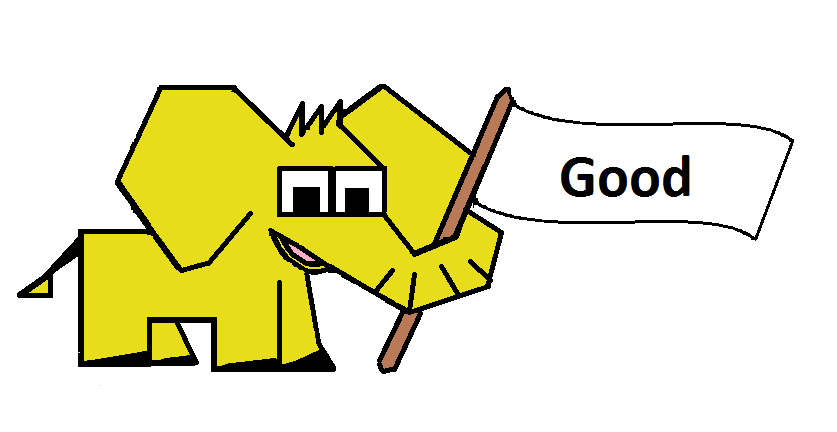 Pros
both rivalry and cooperation
unique graphic style
sufficient variability
variable difficulty
interesting battle
Cons
luck
not so good story
impression of the game is not enough atmospheric