We missed the plane just by few minutes. Right now, I'm looking out the window, as its rising from the runway and flying away with all the other teams. It's time to despair, because our delay reaches a few hours. Perhaps we still can somehow catch them up at the next roadblock..
Do you like Amazing Race contest, where couples compete in global travel? A bit like this adventure is also experience in the new board game Going Places. Its author is firm SpelfabrikenDGBN and it was published with the help of The Game Crafter company. For a game by a team of authors, whose names we I will never know, a game is surprisingly not even mentioned on the BoardGameGeek server. Maybe it is also because of the fact, that this is a novelty from 2013.
When you make a request and Game Crafter will print your copy, you will receive a low square box with a directional indicator on the lid. Inside, you will find two decks of cards, a bag with figures, dice and rules, but mainly game board comprised of three parts made of hard paper. After their layout and connection, you get a map of the world with lots of cities connected with black lines.
We certainly will not be pleased, that between Vienna and Bonn, we will not find Prague, because it simply does not fit there. But far from us, even Chernobyl is one of the colorful dots attractions, you can visit. Tours on the map are divided into steps representing black polka dots, but you also can visit orange dots with option to gain a new compass card. Some cities include also airports and ports.
The different cards found in the deck contain always a name of place, you can visit. You will find not only city, but also country and continent, where it is. There is also a figure silhouettes across the country filled with the color of the flag of that country. Exceptions are special cards (such as the Sahara desert or Tibet). Cards are also divided into continents by color rim, which coincides with its backcolor on the map.
In addition to the 101 place cards (89 cities and a dozen locations), package also contain compass cards with symbol of plane, anchor, but also with some events, you can encounter on the road. These cards serve as such luck in travelling, which can mess up with your carefully planned itinerary.
At the beginning of the game, first player accidentally (or intentionally) selects his starting city, in which he starts the race. Each of the opponents will therefore usually start in a different location, so this game would in reality be open to all competitors around the world. He puts this home city card in front of him and puts a piece of his color on city on the map, you get the hand of cards equal to ten cities and places, you are supposed to visit.
A deck of cards is shuffled separately and compass and location cards are then put next to the board. So far, you get no compass card, but soon you'll need one of them, when you are starving for quick travel between continents.
At the beginning of the game, you should have a good look at all your cards, find these places on a map and plan the quickest route between them. Although it is abundantly clear, that they will ultimately fail to comply with it, but it is good to have some idea, how your goals are scattered on the map.
During the game, players take turns in rolling the dice and moving according to its result in any direction. They are not obliged to use full value rolled on the dice and movement may be terminated prematurely at any time and stop in a city, that suits them. During the travel is possible to freely turn and move in all fields, that are connected on the board (with one exception, we'll mention in a while).
The moment you step on the orange circle with a comma, you finally get one card from the compass deck. Cards inside are divided into personal (black), which can be kept, gray with immediate effect and gold card valid for everybody from the moment of their discovery until the moment, when they are replaced by another card with a gold rim. But players would much rather see a card with plane or anchor symbol and to help them in their travels.
With such a card, you can stop in any city, that has a port or airport drawing on the board and travel to any other place on the planet, where you can get safely out of this transport.
When you travel, you often cross time zone line. This is drawn on the game board and it will give you a second action in the event, you are traveling in the right direction. In contrast, when driving west, you will lose one round and give others a chance to get ahead.
As soon as you reach a target city, you announce this to the others and play the card in front of you. Your number of targets is then gradually decreasing and you are getting rid of them one by one. But this is not the end, because you have to return to your starting city and only then you can declare yourself as the winner.
Going Places is a simple game about traveling, which plays an important role in a secret missions in hands of players. The movement is quick and many cities allow you to go in three or four different directions, so there is really a lot of ways to move around the world. And it's up to you, which route you use to connect you from destination to destination.
Places are variable and are spread across the world. But if you follow the basic rules, you'll get the great influence of luck. Initial cards are dealt purely according to luck and you can easily get more cities simply from one of the continents, although the chance is really small. Such a deal significantly affects player's chance of success in the game.
Luck hits in the game more often and in each round with the help of dice, but especially during the draw compass cards. Aircraft and ships are seemingly speeding up things, so you can use them to significantly run away others and get a real head start.
Despite all the chance, that can put you down on your knees on the road, players can affect their chances by clever planning and linking cities into one efficient and fastest line. If they succeed, they often even prevent bad luck on their heels and celebrate victory.
Very good addition in the game are other compass cards, that affect players and the game rules as well. It will force you to be get another card of target, that can completely change your plans, close some airports or a specific port.
We appreciate especially fast game time about Going Places. Ten cities can be visited without any problems visit within half an hour and with a smaller number of players, you can even find yourself at the finish in twenty minutes. Game is missing any interaction between players except the compass cards, which is logical thing, because each of players moves along other parts of the world. It would not be bad, if you had a chance to sort each other in the foot.
The game proved to us best in a game with less experienced players, who enjoyed planning the trip itself, as if they were really planning their vacation. Going Places at the same time serves as a nice learning tool for children, which imbues them with the lands and cities and their position in the world, but even flags of the countries visited.
Processing is not exceptional, but is sufficient for the actual playing. Game board comprises of three parts, which are also folded in half in a box. As a result, they are not very stable place for small colored pieces representing your travellers. But the cards are of good quality and show no significant wear after several matches.
Going Places is primarily a family game, that will easily entertain beginners. It will force you to plan well, but at the same time also to fight against adversity, which belongs to travelling. Vehicles tend to simply delay and you must deal with it. And even when luck gets in your way, you still enjoy a simple and quick fun with a geographical theme.
Infos courtesy of boardgamegeek.com. More Infos.
Review: Going Places – Amazing Race on the table
Final word
Going Places is a family geographical game, where you have to plan your travel through the world across ten different cities and be not only quickest, but also anticipate unpredictable events. You can from time to time use air and sea travel, but most of the time will you be travelling on foot. Your chances for victory much depend on luck, you have when cards are dealt and drawn during the game. Game is a little lacking in processing, but this has fortunately no influence on gametime, which is really nice. Going Places is interesting choice for all beginners, who enjoy to travel.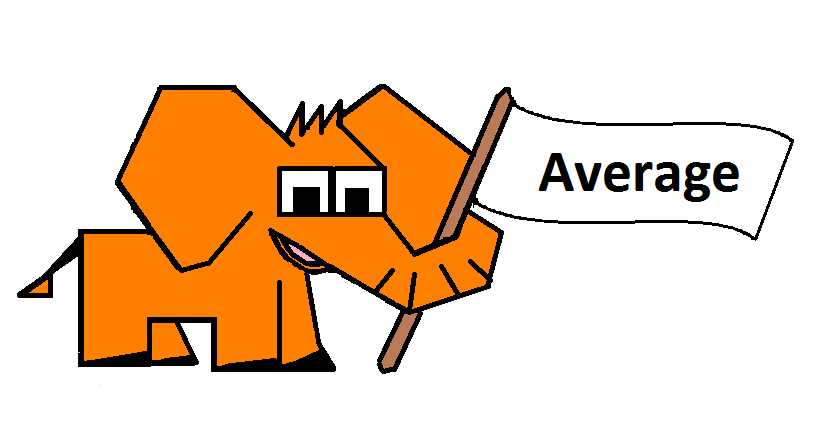 Pros
nice simple idea
enough cards
appropriate for beginners
variable tasks
quick gametime
Cons
not so good processing
depends on luck