Do you like colorful little donuts? If so, then you might be pleased with the baker's offer for these goodies with a hole in the middle. A new building was created directly with the shop at the end. Whether you are standing at any place on the production line, chance to taste would certainly not be avoided. It's much harder for customers, who want to taste your precious donuts in the shop. Why? There is a huge interest and really long line, and donuts as soon as they land on the tray.
Everything is turns around donuts in board game Go Nuts for Donuts, which was made for all sweet-toothed people at Gamewright and Daily Magic Games. They took patronage of the game designed by Zachary Eagle and Claire Donaldson is responsible for illustrations of all those donuts. This is a game that was published in 2017.
Players at the beginning get into their hands a chocolate-covered box with a few donuts showing a personality. They wink at us and do other grimaces, but we will not let ourselves wait and look inside. There are three piles in the plastic insert – one smaller with selection cards, big cards showing donuts and a few numbered tokens. In the beginning, players create a row with numbered positions. There will always be one more, than is participants in the game. Everyone also gets the same amount of selection cards with numbers. Next to line of numbers, player will put a bunch of goodies (only those suitable for the current number of players), from which they reveal one card under each token.
Each player takes their choice cards and chooses one donut from the center of the table – the one, he is interested in. But the player will only really get it, if he is the only bidder. If the same number – and therefore the card value – is chosen by some other player, none of these two players will win this card. The donut will remain on offer until the next round.
When someone gets a donut card, they often gain some action skills. These must be evaluated as soon as the player receives the card from the offer. New cards are not replenished continuously, but always at the end of the round, when everyone had a chance to win one.
Card action often can change the whole situation, for example, a player must discard a card, steal one from his opponent, or set aside some cards from the offer, replacing them with new ones. But there are even good things – for example, players can get a random card from the drawing pile without effort. This card does not activate its ability.
Apart from these cards, there are others, that focus on scoring at the end of the game. This occurs after players gradually fight for donuts one round after another, until its not possible to complete the offer of donuts from the drawing pile. Now all the opponents add up the points gathered directly from the cards (numbers in the dark circle), subtract possible negative points, but also get bonuses for other potential cards. Then it is clear, who has become the winner.
Go Nuts for Donuts! is a card game, that bets everything on simplicity. The game's focus is on the pick-up and score mechanism. Players must put the greatest emphasis on not choosing donuts, which others want. Otherwise, nobody gets anything.
However, this often brings a paradoxical and unpredictable situation – you choose, for example, a card that is not so interesting, because others will definitely go for better. But the other players will try to do the same, so the most valuable card will eventually stay on the table and many players will not get any card at all.
It is these turns, when almost no one can win anything, that spoils your experience. At the same time, however, this danger is driving force for all. The progress of the game is really fun, as players fight for a limited number of cards. But if you fail and some attempts to win the donut are unsuccessful, then the course may slow down. But if you only play for fun, then you will not be afraid of such a series of failures.
The game is, of course, quite random. It is not always up to you to guess what you choose, there are no hints. On the contrary, there is nothing left but to guess and hope your estimate is correct. Sometimes it will be, sometimes not. But ultimately everything depends mainly on which cards you are interested in. It is their collection and sets, that can bring reward at the end of the game. Only some of the donuts are worth points. And on the contrary, everybody will try to avoid the special cards, in which case the old donut is worth minus seven points!
It is not necessary to explain too much, that Go Nuts for Donuts is directly dependent on the number of participants. In two or three game has a higher pace, but there are not so many interesting battles happening on the table. The more players, the more chance of ties and therefore no winning card. Therefore, game is recommended in four participants as golden number. Even though round without profit sometimes happen, whole match last only a little over a quarter of an hour. It is also excellent for older schoolchildren from age of eight. Just be careful not to get taste for those appetizing candies.
Go Nuts for Donuts! is a game, that is somehow pleasantly entertaining. In some strange way, easy card collecting is a nice relaxation. Perhaps a great deal of it will be a theme and a relatively non-aggressive way of scoring. Parts with ties can lead to frustration, when you they simply fail to get a card, but there is not too many of those. We can therefore end it with one sentence: Go Nuts for Donuts! is a very good card game for relaxation and family play.
Designer
Zachary Eagle
Artist
Claire Donaldson
Publisher
Daily Magic Games, Feelindigo, Gamewright, Kanga Games, Nasza Księgarnia, Top Toys, uplay.it edizioni, White Goblin Games
Year Published
2017
# of Players
2 - 6
User Suggested # of Players
Best with 6+ players
Recommended with 3, 4, 5, 6 players
(40 voters)
Playing Time
20
Mfg Suggested Ages
8 and up
User Suggested Ages
6 and up
(21 voters)
Language Dependence
Moderate in-game text - needs crib sheet or paste ups
(6 voters)
Category
Bluffing, Card Game, Deduction
Mechanic
Open Drafting, Set Collection
Expansion
Go Nuts for Donuts: Apple Fritter, Go Nuts for Donuts: Bacon, Go Nuts for Donuts: Diet Free Deck, Go Nuts for Donuts: Expansion Pack, Go Nuts for Donuts: Zombie
Family
Digital Implementations: Board Game Arena, Digital Implementations: Tabletopia, Food & Drink: Donuts, Theme: Food / Cooking
Primary Name
Go Nuts for Donuts
Alternate Names
Locos por las Donuts!, Niezłe ciacho, ПОНЧЕВІЛЛЯ
Infos courtesy of boardgamegeek.com. More Infos.
Review: Go Nuts for Donuts! – they're sweet and juicy
Final word
Go Nuts for Donuts! is a card game, in which players must select a different donut, than others. Only in that case, he can keep it. It is very random and when you count with its lightheartedness, it does not disappoint. But at the same time we need to tell you, that game is really fun to play. Smooth turns and light refill means excellent flow and gameplay and determine this box for relaxation. The game is also suitable for children, it does not last long and you will not get tired o fit even when playing repeatedly. Go Nuts for Donuts is on our list alongside the simplest stuff, but it's very high on sheet of games to play, when we just want to have simple fun.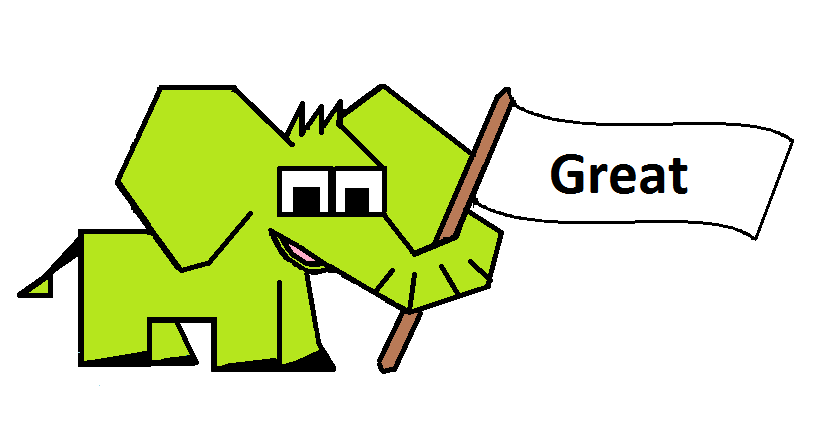 Pros
colorful processing and theme
accessibility (simple rules)
fast games
fun scoring options
exciting auction at the beginning
lots of different donuts
Cons
luck
possible frustration from several consecutive unsuccessful turns