When a monster is frightening, you need to get rid of it. Some children do it by themselves, others need help. Above all, the very smallest need to learn how to deal with those jagged monsters under their bed, in the closet and behind the window. Pretty quickly and once and for all, so they can sleep peacefully.
This inconspicuous box was prepared by GameWright for all poorly sleeping kids. There is no specific designer signed under the box, there is only name of the illustrator Michael Robertson. The whole box is new for 2016.
Just like monsters, even the box has a pretty tough root. It's made of solid glossy cardboard and on its lid we'll see just three creatures surrounding children. But they are not afraid of them and instead show them, where their place is. Within the box, players will find four boards with different children's rooms, each given to one of the opponents. All monsters flee to hiding inside a canvas bag, but even before that, all players should feel them and see their shapes and dimensions. Only then are all cardboard pieces together with items belonging to all rooms poured into the bag and game begins (in the case of fewer players, some tokens are removed).
In his turn, player always has the opportunity to put his hand in the bag and try to find one of the items currently missing in his room. It should not be so difficult to tell them apart by shape, dont you think? But there are also tricky monsters hidden between the pieces, that are waiting for their chance to grab free finger unexpectedly.
Some items fit on multiple boards and it does not matter, which player draws them. If the shape fits, he can keep it and put it on his desk. If a child pulls out an object already in his room, he must give it to one of the opponents.
But if the creatures knew, what would happen to them, when they are drawn, then they would not want to come to light. As soon as one of the players pulls out a monster (by mistake instead of the item he was searching), he screams "Go away!" and hides its token wherever she wants. Rules suggest to sit on the token, hide it under the lid of the box or even throw it out of the door. So children get rid of the monsters forever (at least for this match), but they have lost turn by making a mistake.
Game continues until children successfully pick up all the items in their room. Their task has been accomplished – monsters have been arrested and all the children can go to sleep peacefully. But only if they do not decide to play again, maybe a competitive version, in which everyone is trying to be the first to fill up his room. In this version, the player does not pass tile to opponent, but instead returns it to the bag. Winner will be the one, who was the most successful in getting rid of monsters and filled his plan with items.
Go Away Monster is a beautiful children's good night game. In the first place, they will have to have the touch. Ability to recognize shapes is absolutely essential to success as is for their development. But fortunately, in the basic variant, the children do not compete together, but only with monsters in the sack.
Here, the box is perfectly replacing goodnight story. The children end up in their lit room alone, while all the monsters were thrown away. Now they quickly move them from shelters to the bag so that they do not have a chance to escape. And it is done. Children do not have anything to worry about, because there is no monster, that could be hiding anywhere. And so they can sleep in peace.
It works well from three years up. So if your children are afraid of something, then this is a great tool to make their fight with the unknown and the shadows easy. At least a little bit. And there are really few games on the market with such theme and goal and this one has a real thought to it. It is, therefore, a direct competition for the Monster Chase. But these two boxes can coexist side by side in peace, because they are sufficiently different. This novelty is aimed even at smaller children.
Everything is really simple, but there are still rules for a rivalry variant. This is ideal fun to be played during the day, when children are not going to sleep yet. They can compete and not work together against creatures of the dark.
In cooperative version, it does not really matter, how many players participate in the game. They will enjoy it anyway, and it will also help them to fall asleep. In the competitive version, the battle is just about tactile abilities. In them is the only way to victory. Shapes are similar enough for children to provide some difficulties. But at the same time, they always have shapes in front of them on their bedroom board.
Go Away Monster is a beautiful fairy-tale game, in which children are waving monsters good bye. This is the ideal theme for all the little ones, who always see some kind of cloud in every shade. Go Away Monster is great for the smallest, and the only downside is just that game will not grow with them. But those experiences with the monsters will surely stay in their hearts.
Infos courtesy of boardgamegeek.com. More Infos.
Review: Go Away Monster – the end of hiding under bedsheets
Final word
Go Away Monster is a game, that is hard to find any fault on. It provides everything that you could expect from a three-year game and more. This game is simply beautiful to look at, but it is also fun and even teaches children not to be afraid what's under their bed. This is a task that a parent often has to take. And here's the game to make it for them. Go Away Monster is a great kid game, that makes small players involved.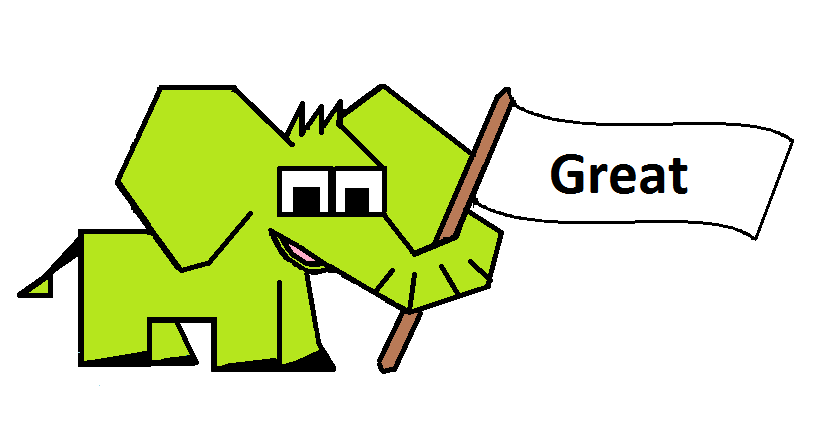 Pros
colorful illustrations
three years up
cooperation and rivalry
fast and interesting
excellent theme
Cons
children will grow up quickly from range of this game