The universe is a bleak place. No one doubts this. And for the people, its the worst combination ever. They can not use their limbs in a way they are used to and any breath would be their last. So it would seem, that nothing can be worse, then be stranded in cosmos. But if someone claims that, he is so damn wrong.
A pile of sticks under astronaut feet will be thrown also by players themselves, because they have received their chance from author of a new game Gloom in Space – Keith Baker. But it is not a complete novelty, because concept named Gloom has been with us for some time. But now, it all takes off to space and we did not hesitate and grabbed unique possibility to try it out in our editorial room. Game was published by Atlas Games in 2017 and Esdevium Games does the distribution.
Small dark box is an exact fit for two decks of cards lying next to each other. But as the players enter world of this box, they enter not only world with various space creatures (as indicated in the packaging), but also land of suffering and sorrow. Inside waits for the players a total of more than a hundred cards, that bring nothing but misery. And they are unique from the first moment you see it also in other ways. Cards are transparent, and while players find a mirror with a raven on their back together with slogan "Rest in peace", they front side can have various forms.
At the beginning, players sort out twenty heroes from thick deck of cards. They have to each choose four cards to represent their characters in this space opera. They might distribute them freely according to their wishes. They can always choose one, then pass that chance to their rivals, so nobody argues. These four hero cards are placed on the table. All other cards with characters will not be used in the game. Each player takes also one reference card. From a shuffled deck, participants get five cards each, hold them in hands, while all others cards will create drawing pile.
Starting player (the one, who has the crappiest day) has first opportunity to play two of his cards and then passes word on the next rival in order. Everybody plays cards on his character and tries to perform the most terrible things to him. The worse the figure is, the better the player feels, because it means, that he is being successful.
Card can be played not only on his hero, but on any character in play, who is still not dead. And everywhere, transparency of cards is important. Entire game is about one simple rule – what you see is what applies. Each card contains positive and negative values in small dots on the left side (up to three), which affect hero and his self-worth. But the overall sum is always counted only from those dots, which are visible. Cards offers different types of effects – immediate and permanent, while another cards can be used only as a response to action of enemies.
Dots can also be found in the right part of some cards. These are story icons, where a gray spot contains different symbols. They have no direct consequence, but other cards refer to them and they can become stronger, if hero has the desired icon. Whenever hero has negative score, player may play untimely death on him.
In addition to using cards on characters, players can also take advantage of special actions: they may discard whole hand and get five new cards. Even in other cases, at the end of each turn, player draws back to five to have sufficient choice for the next round. Once someone manages to kill his entire group of heroes, game ends. That still does not assure victory. Players add up points of esteem among their dead characters (those, that remained alive, will not bring anything) and only the one, who has the lowest sum, can celebrate universal misery (similar victory).
Gloom in Space is a bad game to the bone. But in the dictionary of the game, this is actually a compliment and that's exactly, how we are using it. If you are not sure of the meaning of the last sentence, we will tell it once more and unequivocally – Gloom in Space is awesome!
But we still have not mentioned gaming element, that makes it so much fun, because it is not mandatory and does not belong among rules. Rivals can accompany each conduct and card of their heroes with part of their life story, which actually makes game such a sci-fi adventure with nothing but bad endings. Many players sees this as crucial part of the entertainment, are working hard to tell the best story possible, creating long thought out adventures. Other players, who are sitting with them at the table, might not like this type of play. Precisely because of this, it is not possible to estimate game time. If you play it simply, you can do it in half an hour.
This is purely a card game, in which players best choice depends on chance. But it may happen to anyone from time to time, so everything will get equalized during the game. This is because they can always discard cards and exchange them for new ones. By doing this, they lose only one action and thus one played card, which might be pretty beneficiary.
Most of the cards also contain a text box at the bottom and some special abilities in it. With them, you can improve impact of certain actions on the hero or vice versa create different combos – drawing new cards or playing more of them. At the same time, it is also important to feel power of cards, that can be played on opponent's hero. And that's why there are text abilities, that are not very attractive for active players as he may use it to damage his enemies.
Game mechanism is great and simple and pushes maliciousness Gloom into outstanding card game territory. Great choice of environment also deserves commendation. Sci-fi goes well with despair and author thus offers players a pile of options to send one tragedy after another on their heroes. Who would expected, you will be so happy about your character meeting one bad luck after another?
Even if a player builds a good position and prepares his heroes lack of selfesteem with one tragedy after another, he still cannot be sure, that somebody will not thwart his efforts. Points are never clear and long efforts can be quickly reversed. It can bother some of players. Simultaneously, also longer playing time should be emphasized. Due to of conflict, it is better to play at least in three participants, because its not as fun with two.
Processing is excellent. Transparent cards work perfectly, even though some of them are lying on each other, you always have a good overview. Additionally, illustrations are also nice to look at. While the cards themselves are thin, they are not too susceptible to damage.
Gloom in Space offers superb sci-fi card fun, that will put a smile on your face. This game is not about an accumulation of points or improving your chances. Players on the contrary send one disaster after another on their heroes and are rewarded for it in the end. The more beaten their characters become before their deaths, the better final evaluation will go. At the same time, there is certain risk, that rivals will cover some of their points and everything might backfire. Gloom in Space is a constantly evolving sci-fi game, that lets you tell sci-fi stories!
Designer
Keith Baker
Artist
Michael Cunliffe, Nicolas Gluesenkamp
Publisher
Atlas Games
Year Published
2017
# of Players
2 - 5
User Suggested # of Players
Best with 3 players
Recommended with 2, 3, 4, 5 players
(4 voters)
Playing Time
60
Mfg Suggested Ages
13 and up
User Suggested Ages
10 and up
(2 voters)
Language Dependence
Extensive use of text - massive conversion needed to be playable
(1 voters)
Category
Card Game, Horror, Humor, Science Fiction
Mechanic
Hand Management, Storytelling, Take That
Family
Components: Transparent Elements, Game: Gloom
Primary Name
Gloom in Space
Infos courtesy of boardgamegeek.com. More Infos.
Review: Gloom in Space – series of those unfortunate stories
Final word
Gloom in Space is like creating scenarios for catastrophic sci-fi movies. And it is great fun, if you do not mind temperament leering through the entire course of the game. And not just because players can do harm to each other, but also because players themselves want their heroes to feel just the worst. But it binds to a number of interesting and funny stories. Unfortunately, gameplay can significantly stretch, if you have talkative rivals (which might also be a good thing). Gloom in Space is a unique game, that perfectly fits to its sci-fi them and has to please every fan of good games.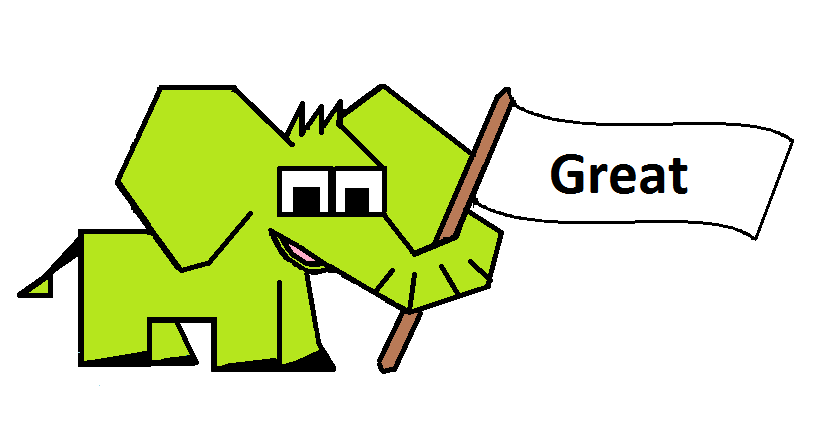 Pros
excellent use of transparent cards
plenty of options and entertainment
storytelling is an integral part
simple rules
distinct possibility of harm to others
Cons
narrative (the main entertainment) may not fit everyone
can stretch
points are never certain