Glass is our gold. Nobody can make a transparent rounded shapes as well as we do in our factory. Therefore, we always welcome woodcutters with open arms. They carry the most important thing for our production. We need it to make our miracles. Someone told me, that the future of our industry is hidden in bricks, but I do not believe in shaping lumps of clay. It sounds crazy, and they want to use it to build homes! I will stay faithful to my craft. I know very well, that nobody can resist to magic of glass..
Glass and bricks have a rich history full of technological twists. And these two raw materials were stepping stones for famous author Uwe Rosenberg and his new game called Glass Road (Glasstrasse in German). This is the first installment in a new series, that will use production wheels and it was presented at the fair Spiel 2013 in Essen. Illustration were prepared by Dennis Lohausen and game came out surprisingly under the brand of Feuerland Spiele company, while Z-Man took distribution of english version.
In the box with a wooden appearance and illustrations of glassmakers working, you will find several large sheets to punch out, but also few boards. One of them is a warehouse for buildings, which will be used to categorize tiles of various buildings. You can build them for your harvested wood and bricks. Each competitor will be using one big landscape board, which has twenty boxes divided into four rows. This is your building lot, which is initially largely overgrown by forest.
It is these forests, as well as pits and ponds, that will be punched out of sheets. Together with them, you will find other cardboard components, but also production wheels for glass and bricks. They need another pieces to complete – a circle and a needle. With the help of plastic studs, you combine them to create a clock, but with a fixed distance of both hands. Two created slices are used for monitoring your warehouse and producing materials.
There is also almost a hundred buildings of three different species, which can be built later on your land. On the left, you will find price of raw materials on them, on the bottom is printed ability and number in a bag represents value in victory points for end of the game. Author has prepared also four sets of cards, each containing fifteen specialists and stacks of colorful wooden disks – four in each color. You have to apply enclosed sheet of stickers on them and give them the final look, which will resemble different materials present in the game.
Each player takes one landscape board and mostly covers it by placing twin forest pieces on it. Only in the middle of the plate will remain some ponds, pits and free space to build. Each player also takes a pair of production wheels – green section represents glassworks, while red is a brick factory. The hands are moved to starting position at 8:00 and players then distribute tokens of raw materials on individual slices. They can also take one set of specialist cards according to their chosen color.
At the center of the table will be placed a reservoir of buildings to create a common stock. On the designated spots are put three types of buildings separated according to their backs, each of them shuffled. Players then create starting offer out of each of the piles available for buying. Homes of players is printed directly on board, but they will be able to expand from here during the game.
The basis of the whole game lies in two production wheels, that determine your supplies of raw materials. Numerals printed in the center are used for this. Any such value always corresponds to one slice and determines, depending on the positions of raw materials tokens, how many pieces of the material you actually have. Whenever the zero position arc becomes empty, you have to rotate the hands clockwise until you reach first material token with any of its two hands.
Game consists of four construction phases, which are further divided into three rounds, in which players alternate. An essential element to success in Glass Road are specialists cards, that trigger specific actions. Players select five cards from fifteen available at the beginning of a period, trying to choose the ones, that will suit their needs the best. At the same time, however, they need to choose ones, that no one else will play. Only then will they be able to use both abilities printed on such a card. Otherwise (when others have selected this card), they always activate only one of two actions allowed by specialist and even allow their opponents to act outside of their turn!
Players gradually play out three of these in the course of three rounds. They always jointly plan one round by playing a card face down. Gradually by playing order, they reveal their plans and use the selected action. At the moment, when card is exposed, other competitors must check their hand, if they have the same card available. If yes, they will play it immediately and can use one of its abilities out of their turn. The only exception is, when both players have scheduled this card in same round. This card remains hidden until the moment, when player gets to act on his turn.
Individual cards give players access not only to build land with a variety of sources (eg. ponds), but also to extraction of raw materials (from each owned land will flow some type of income), cutting down the forest and construction of buildings on vacant land. Some specialists have to be payed for their work.
Abilities of some of these workers will allow you to move tokens on production wheel forwards to the next digit. It means, that you more supply of the raw materials. Production then works in reverse order – when you produce sufficient quantities of basic materials, the hands move forwards and actually automatically convert your materials into the final product. Its scale is inverted, so the loss of raw materials creates addition in final goods.
With many characters, you can not only get new raw materials and products, cut down forests, but also raise buildings. During the game, you can also perform free actions, that you need to create space for new buildings on your property (thus cutting down the forest) or take advantage of business opportunities of some of your buildings.
At the end of the construction period, players will complement supply of buildings and then change role of starting player. After fourth period, all builders may use their buildings for the last time. Then final scoring occurs, which counts with bonuses for structures. Player with the highest score is winner of the game.
Although many elements may recall similarly themed game by same author called Farmerama, Glass Road, luckily, goes much further. This time rotating hands do not hurt gameplay and choice of roles is wider. But with these two elements the similarity ends, because farm game was aimed at families and this is a real strategy for gamers. Everything in here is very closely linked, as we are accustomed to in Rosenberg games. There are new and old elements, which create in combination a very interesting whole.
In the first instance it all comes down to picking five characters, that will accompany you through one around. You have to take into account not only what you must do, but also think about other players. If you select it right, you can ride on wave with your rivals and get free actions. Now this element moves the game a little out of otherwise fixed and determined dry euro genre. This means, that this time some minor player errors might be forgiven.
Very interesting element remains in that new part of Mr. Rosenberg games – production wheels. They are really cleverly designed and well supported by the ability to produce raw materials from one another and all this really intuitively.
Eventually, however, everything revolves around buildings placed on their large property, because they provide you with points. You need to cut down forests, produce resources and yet still find a place for this construction. Any such factory provides you with some benefits or points in the final scoring.
Many players might be intimidated by the amount of components. But Glass Road is actually surprisingly simple game, that can be handled by a little more experienced families, who themselves already have played some board games in the past. Yet because of large piles with building, it holds its extremely variable character throughout different matches.
But feeling of simplicity comes only with time. In the first game, everybody will find himself overwhelmed with all the options, that the game gives you. In doing so, however, there is only a few basic options, but each of them is really broad and it is not easy to keep within the confines of one strategy. First game is therefore always a learning one.
What completely surprised any player, who started this match with us was the game time. It easily fits into one hour, unless you are playing in a higher number of players. Game works well both in more players, when you are trying to ride the wave of your opponent's cards, and with two, when on the contrary, you are primarily trying to avoid helping the enemy. All these little moments beautifully complement the game and make it a really good experience.
All this applies to the moment, when players doing too much thinking enter the game. The so-called analysis paralysis (a tendency to think too hard for too long) is really significant in this game. Optimization of some links may be really tedious, mainly in the final round, if you have a similar player among players.
Glass Road comes from company Feuerland Spiele, which brought for us to the table unique and stunning Terra Mystica. This time we did not get such deep and complex experience, but the more pleasant surprise is, how everything works. After all those Agricola's, Le Havre's and its clones, Uwe Rosenberg finally managed to find new roots. Manufacture of glass and brick is a real challenge, but still remains accessible to all. Just because it found middle between these two worlds, it can become a truly exceptional game.
Designer
Uwe Rosenberg
Artist
Dennis Lohausen
Publisher
Feuerland Spiele, Capstone Games, Cranio Creations, Filosofia Éditions, Grok Games, Lacerta, Maldito Games, Mayfair Games, MTS Games, Toy Box Games, White Goblin Games, Z-Man Games, テンデイズゲームズ(TendaysGames)
Year Published
2013
# of Players
1 - 4
User Suggested # of Players
Best with 4 players
Recommended with 1, 2, 3, 4 players
(238 voters)
Playing Time
80
Mfg Suggested Ages
13 and up
User Suggested Ages
12 and up
(38 voters)
Language Dependence
Some necessary text - easily memorized or small crib sheet
(43 voters)
Category
City Building, Economic, Medieval
Mechanic
Enclosure, End Game Bonuses, Once-Per-Game Abilities, Open Drafting, Set Collection, Simultaneous Action Selection, Solo / Solitaire Game, Tile Placement, Turn Order: Progressive, Variable Phase Order, Variable Set-up
Expansion
Brettspiel Adventskalender 2015, Glass Road: Upgrade Promo Pack, Die Glasstraße: Die Adventskalendererweiterung, Die Glasstraße: Harlekin, Die Glasstraße: Oktoberfest
Family
Country: Germany, Game: Glass Road, Mechanism: Tableau Building, Players: Games with Solitaire Rules, Series: Harvest (Uwe Rosenberg)
Primary Name
Glass Road
Alternate Names
De Glasstraat, Die Glasstraße, A Rota do Vidro, La Route du Verre, Szklany Szlak, グラスロード, 玻璃之路, 글래스 로드
Infos courtesy of boardgamegeek.com. More Infos.
Review: Glass Road – glass production on the border of Germany and Czech Republic
Final word
Glass Road is a new addition to thoughtful euro games, that excels on all fronts. It brings interesting new features and makes them decent challenge for all boardgamers. Resources are transformed with elegant production wheels, that rotates continuously and their use is quite intuitive. But you only get to use actions from profession card, that are played at the same time by all players. To take advantage of both effects on the card, you are trying to choose a character nobody else has. On the contrary, with right choice of cards, you can connect to actions of the opponent, even if its actually not your turn, when he plays same card as you hold in your hand. Because of this one element, this game is not luck free, but at the same time it makes Glass Road thoughtful unique carousel from which it is not easy to get out. Despite its simple rules, first game is rather about getting acquainted with the possibilities the game offers, but it can be learned and enjoyed even by families. Advantage is indeed favorable game time, which is around twenty minutes per player. Glass Road is definitely one of the best euro strategy games of last year.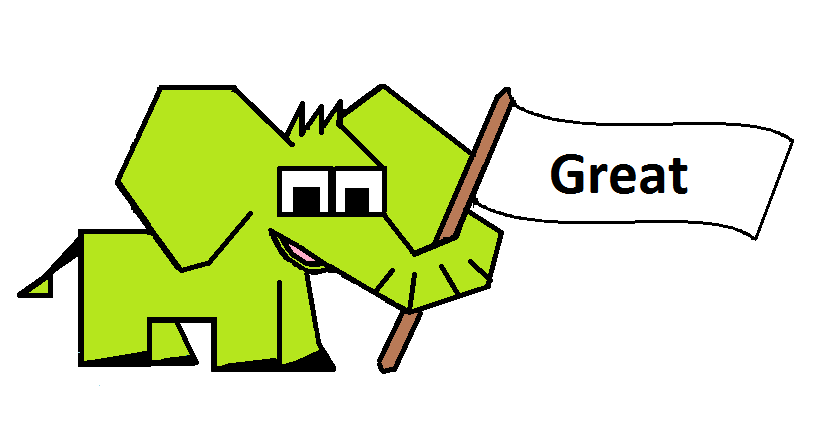 Pros
splendid mechanism of production bikes
choice of character cards
trying to play a unique card for double effect
you can perform actions during other's turn with correct card selection
game time
excellent in all numbers, although slightly different
variable
basically a simple game
Cons
steep learning curve
turns can stretch in final rounds