What would we give for it, if we could build a city in harmony with nature? No pollution, clouds of smoke and metal buildings anywhere. Urbanization has reached a new level, which must be a balance between resources used and returned. There is no garbage, plastics are no longer produced and paper was replaced by a synthetic mixture. Everything is recycled.
Just like in the game of Ginkgopolis, which takes you into the distant future of year 2212. So much time needed humanity to come to its senses. Fortunately, our planet is still here for us and we still did not lose it. And we can travel into the future to look for inspiration. Author of the game, Xavier Georges, will help us with that. The game was released in publishing company Pearl Games, but we got it thanks to Heidelberger Spieleverlag, who provided us with their German version released in 2013. Illustration are work of Gael Lannurien.
On the lid of an elongated box, you find a designers office, in which the entire city was born and acquires its new, modern and environmentally friendly face. Once you peek inside, you'll see a brochure with rules, which is surprisingly thin. Beneath it hides five screens, each with its own image in the front and help for players on its back side.
Below them on the bottom will lie, after punching out, series of cardboard components. But first you need to free them from a thick sheets. On each card, you will find its serial number, but also the color, which together form the unique identification for each building. In addition to these sixty pieces, you can discover also a number of other tokens, that represent achievements (worth 1, 3, 5 and 10), ten replacement tokens and twelve urbanization circles with letters of alphabet printed on them.
But our tour in the box is far from over. Players will also find a bag full of wooden chips, which includes 25 pieces of each color. One of them must rivals choose at the beginning of the game. Remaining fifteen major pieces are used to indicate building in progress. Package of 99 cards finishes our list of game pieces and consists once again of sixty building cards, twenty-seven characters and urbanization cards, which again correspond to letters of already mentioned tokens.
At the beginning of the game, you place nine buildings with lowest numbers of all colors (three from each of available colors) in a square and surround them with twelve modernization tokens. The remaining pieces of the buildings are shuffled and put aside into several piles for draw. All other tokens create reserve next to the board.
You then sort out urbanization cards from the deck as well as nine other relevant starting buildings (with those lowest numbers). These 21 cards are shuffled and placed above city. Rest of the buildings numbered from twenty fours create three drawing decks sorted by color and in ascending order. Four will be on the top at first. Each rival gets four cards from the basic deck with already completed buildings.
Each of the opponents chooses one color and gets that screen. Conversely tokens in his color begin the game in common stock and their final number is determined by number of players in the game. Players can put a pair of hand replacement chips behind their screen and in front of it (in plain sight) randomly distributed trio of characters, with which each of the opponents begins the game. Each character will contribute some amount of raw materials, that can be hidden behind the screen.
At the beginning of each turn all players choose one card from their hand and play it face down on the table. In case they want to build, it must be accompanied by one tile, acquired in one of the previous rounds. By playing urbanization card, players get opportunity to buy from stock of buildings or a piece of material of their choice. Similar benefits will arise from playing a separate building card. It can based on its location on the map bring either raw materials, tiles or points of success, which will decide the winner in the end. Their number depends on height of the house.
When placing new building together with a card, player can either extend city or build a new floor. When somebody plays building with a letter tile, he must then place such a new house instead of such token around the city. It will henceforth be adjacent to new building, because it will shift one field forwards away from city centre. For positioning new building, player gets a reward in the form of income from all horizontally and vertically adjacent tiles. To remember his building, he also places his marker and also place a build in progress token on it, because its card is not in the package yet.
Construction of the new floor occurs, when someone plays a building card together with a tile. The card determines, where new floor will be constructed. In this case, all goods which are there in that point are returned immediately to its owner. It is also possible to stack different colors on top of each other, but you have to pay one raw material. Number on new floor tile should be higher, than the bottom one. Otherwise, player must pay difference in success points. The multi-storey building builder places on it so much of his own resources, as is number of actual floors and puts also under construction counter there.
But then there is one more advantage of this type of play. While in other cases, card is always thrown away, this time player can keep the building in front of himself. For the rest of the game, player can use its actions, whether permanent or benefits for the final scoring.
After all players have played their cards and evaluated them, round ends. And this moment brings with it new and unexpected twist. Players do not keep their hand with cards, but instead get three cards from their neighbor! These are enriched by one new card from drawing pile and game goes around.
But it will not be long before the draw pile gets empty. That means, players add newly constructed buildings to the deck, shuffle it and remove under construction tokens from all buildings. Second moment, when the game stops for a moment, is a moment, when common stock of buildings runs out. At this time, all players have enough reserve of pieces behind their screens and now have the opportunity to return them back to the bank. For each such return, player immediately gains one victory point. All returned pieces are shuffled and game continues, where it was interrupted.
Game ends, when a player builds all his tokens into the city or buildings reserve is emptied for the second time. Everyone then adds up their points of success. Not only those accumulated in the form of tokens during a game, but also for owned buildings with a bonus for final evaluation. Above all, players get points for districts (more neighbouring buildings of the same color), where they have most of their tokens present. Player with the highest score is the winner.
Ginkgopolis lets us build ecological city of the future. This means, that it contains classic majority scoring mechanism, we know from many other games. However, it provides a unique approach to several other parts of the battle and thus its sufficiently different from all other games with a similar focus.
Its an ingenious idea to use draft between turns, where you have to send your cards to your neighbour. With this, player are not able to plan ahead easily, because their options constantly change. Yet in turn, you have choice of abundance of different activities. Colors and digits play a role, when building, but they serve only as slight restriction and are cornerstones of tactics.
Scoring provides multiple paths to point gain, but by far the most crucial will flow towards controlled districts at the end of the game. Another tactical possibilities are opened up by the fact, that each of the floors can have different color, so that you can merge or separate districts as game progresses. This makes the game more interesting and locations built at the beginning of the game are nearly not finalized. There are changes in the last turns, that can completely overturn chance for victory of various opponents. Although some players may mind it, these sudden changes inherently belong to the game.
Ginkgopolis is improving with every game and will prove to you, that it is really a fun match-up in all directions. As you get deeper into all the options and coherence game offers, you'll enjoy it more and more. And all that despite same initial distribution of the game.
During the battle, you will encounter a few breaks, when you do not play turns, but instead prepare new decks or return the pieces back to bank. All these moments are letting players take a little rest from thinking and at the same time allow them to look forward to the further development of the game. Returning the pieces of buildings is also tactically important, because it brings points. But players are never forced to return them, they can keep t hem behind their screen.
In the description of the rules, we have not mentioned tokens, that allow players to replace cards in their hand several times during whole game. This action can also be played from a tactical point of view, because with it, adding of newly constructed buildings to package of existing buildings is getting near.
The game is very well scalable to any number of opponents. It is fun to play in larger numbers, but excels in the moment, where many games run into problems – in a duel. Majority system usually does not work so well with two, but players are returning each other raw materials back and can fight for buildings throughout the game, its really better. The rules are clear, although some less usual concepts may surprise you a little surprise (especially return of buildings).
In addition, players are constantly influenced by each other. Everybody is constantly vying for dominance directly above the buildings and areas of the board, which mainly benefits the player. You must be able to adapt to these developments and always benefit from the current options. You have to be versatile to win here.
Perhaps the only drawback is the fact, that there is a lot of different piles of cards and tokens on the table during the game. These have effect of reducing clarity and vision of game state at first sight. If you are not good at organizing things, you often have to search for something.
Fact, that the game does not have a clear winner until the end, is a strong plus. It is also supported by the actual game time, which stays around 45 minutes. And this is definitely good news, because all this time, you'll try to make the full use of your abilities and do not get tired, when end is getting near. Victory may be achieved in various ways and game can end in two different styles.
As for the visual side, game is trying to bring something new and unseen. In the world of historical, fantasy and sci-fi themes, city with esoteric tuning is a pleasant island of change. Processing is good, tiles are strong and because there is no need to have a greater amount of information in one place, game remains clear. The overall impression of the rules is simple and easy game to learn even for beginners.
It is a great pity, that Ginkgopolis is really an unknown game. It demonstrates mix of different game approaches and combines them in a way, that works for one hundred percent. There is no reason, why you should not play this game and enjoy it. Everyone finds something to it and it works together so beautifully, that Ginkgopolis will quickly become one of your favorite games.
Designer
Xavier Georges
Artist
Gaël Lannurien
Publisher
Pearl Games, Asmodee China, Heidelberger Spieleverlag, SD Games, uplay.it edizioni, Z-Man Games
Year Published
2012
# of Players
1 - 5
User Suggested # of Players
Best with 5 players
Recommended with 1, 2, 3, 4 players
(188 voters)
Playing Time
45
Mfg Suggested Ages
13 and up
User Suggested Ages
12 and up
(20 voters)
Language Dependence
No necessary in-game text
(36 voters)
Category
City Building, Environmental, Science Fiction, Territory Building
Mechanic
Area Majority / Influence, Layering, Open Drafting, Simultaneous Action Selection, Solo / Solitaire Game, Tile Placement
Expansion
Ginkgopolis: The Experts
Family
Digital Implementations: Boiteajeux, Mechanism: Tableau Building, Players: Games with Solitaire Rules, Theme: Trees and Forests
Primary Name
Ginkgopolis
Alternate Names
银杏城
Infos courtesy of boardgamegeek.com. More Infos.
Review: Ginkgopolis – city of the future made of trees
Final word
Ginkgopolis is a game, that combines so many different approaches, until it goes around the head. The most important thing is, that its doing its job well! Players with the help of cards are building city not only in size, but also in height by adding floors. This constantly changes color areas, which at the end bring point together with their superiority. But the players cards change after each turn like in a draft, so they must constantly adapt and make decisions based on the available options. Points can be collected in different ways, including return of obtained buildings tiles back into stock. By doing so, players will extend the game time a little. The whole game stays even then under an hour and is great not only in multiplayer, but with two as well. The only drawback remains in the large number of components and distribution, with which you will struggle not only in preparation, but also during the game. Ginkgopolis remains essentially a simple game, but you still need to get beneath its thick skin to discover gold. For your efforts, you will be rewarded with royal entertainment.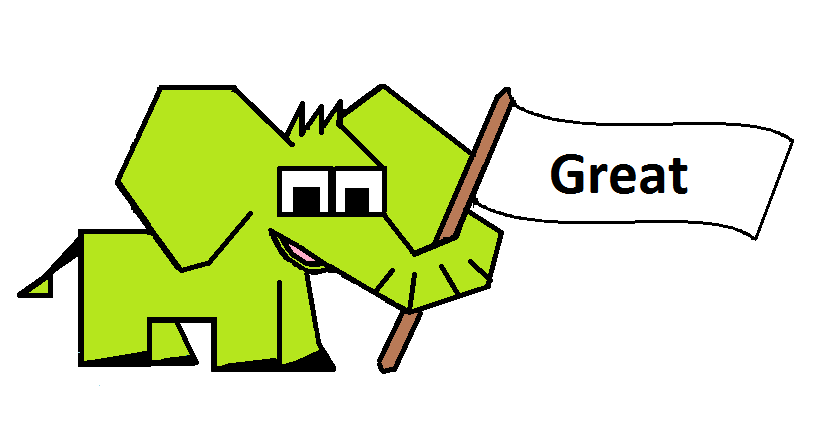 Pros
unique combination of mechanisms
several paths to victory
players draft after each turn
plenty of interaction
preponderance of the plan is constantly shifting
winner in not evident until the end
excellent in all numbers
return of buildings
game time
Cons
lots of components moving and long preparation