We always thought, that ghosts are just simple shadows. Being on the edge of our field of view, they live off rest of the energy, that remained in them from their lifes. But everything is different. Spirits have their own world, with houses and a desire for the same things, for which we crave. But their equipment depends on us and our photographs, that give meaning to their lives.
This time, they do it properly for joy. They already have a towel, chair and bottle, but if they want to dress up, they lack any mirror, perfume or hat. Everything for a true gentleman can be found in a new, already third, addition to the family of ghost games.
Jacques Zeimet remains subscribed as author. We cannot believe, that his reservoir of ideas for this simple mechanism of action game is still not exhausted. Third box is titled GeistesBlitz 5 von 12 and comes under umbrella of Zoch Verlag. Let's see, if this box is worth attention.
All fans remember well at first sight recognizable small size box of original two games. This time, its double compared to the former packaging, so it will not fit into the series in your collection on the shelf, but at least retains its square format. What was the main reason to enlarge? Did they need to add space inside the box?
Indeed it is true. Once you open the lid with lady-killer spirit, you will see not only a new deck of cards with photographs at the bottom , but also new nine (!) wooden figures. Main character is still represented by white ghost, which this time has a mustache and nous smile. Along with him, also his assistants hides in the box – a small red owl, watch, key, bat or bottle of elixir.
As experienced players of Geistesblitz, you will definitely notice an interesting fact – each of the known colors (blue, red, green, blue) is represented twice this time inside this box. We have no other choice, than to peek into the manual for answers to all our questions. At one point there are German, English, Italian and French languages inside the rulebook.
Original game has simple rules. On the table, all subjects are waiting for anyone, who is able to catch the right one first, when time comes. One of the players reveals a card, which contains all objects and colors except one, but they are jumbled. They may be in wrong color or shape, but there is always only one answer to cards question. Which shape or color is missing? Opponents must be constantly on the lookout, because sometimes the contrary happens. The answer is printed right on the image – an object in the correct color, same as in reality on the table. Correct solution will bring guesser a card and whoever earns the most, when deck runs out, is the winner.
But this time, nine instead of five subjects are lying on the table, and each color is present twice. So how does the game work? Preparation is the same and you only need to shuffle a deck and put all wooden figures on a place, where all players can reach them. Believe it or not, but with nine figures, it is possible to maintain the same rules! According to pictures, there will always be only one solution again!
And still, it may be displayed completely correctly on the cards (color and shape). In the event, that there is no object like this in there, then you need to look for an item, whose color or shape are not at all in the picture. This does not change anything in the time until the image of the clock appears. You must not reach for any item, but instead yell out the time, that is shown by hands of watch in the picture.
And that's basically everything. Thus, with the exception of clock, game works quite the same, but is considerably more difficult. Deciding to double number of objects is great and creates much more challenging feel. Because each color is represented twice, you have to look for shapes, that will give you some hints on options. Consequently, need to think long surprises even experienced players of the original version.
But the maliciousness of this game remains and forces you to constantly be on the lookout. From time to time appears card, which wants opposite thinking from you and its not easy to notice it at first. At least in the first game, at least by the time you learn the appearance of cards. Fortunately, despite the number of courses, cards remain similar enough, that you are not able to completely remember them.
Just as the second incarnation of Geistesblitz, also this time rules include several additional rules, that make the game even harder. Here pictures of mirror and owl come into play, which are again changing your approach to individual cards. You have to catch the object in the mirror or even shout its name, if the picture is Owlina the Owl.
Geistesblitz has not said its last word. This time it is based on the same gameplay as we know it from former boxes. Perhaps it is almost too similar to justify new edition. The biggest addition remains large number of items, all of which work together with the cards quite well. The difficulty is so high, but nothing has changed. We've already had additional rules with shouts.
Still, processing deserves a great praise. Wooden figurines are nice and funny illustrations on cards are great, just as in previous boxes. We still believe, that the game could have fit into the former box, we've gotten in the past with a couple of white spirits.
Geistesblitz 5 von 12 brings as a new difficulty in the first place. It has shifted significantly and game is really tough, even for experienced ghost hunters. If you are not fed up of cards rotation and grabbing objects, then you will be definitely pleased with new possibilities of this box.
Designer
Jacques Zeimet
Artist
Gabriela Silveira
Publisher
999 Games, Devir, Egmont Polska, Gigamic, Giochi Uniti, Lifestyle Boardgames Ltd, Lion Rampant Imports, MINDOK, Swan Panasia Co., Ltd., Zoch Verlag
Year Published
2013
# of Players
2 - 8
User Suggested # of Players
Best with 5 players
Recommended with 2, 3, 4, 5, 6 players
(8 voters)
Playing Time
20
Mfg Suggested Ages
8 and up
User Suggested Ages
10 and up
(4 voters)
Language Dependence
No necessary in-game text
(4 voters)
Category
Action / Dexterity, Real-time
Mechanic
Pattern Recognition
Family
Creatures: Ghosts, Game: Geistesblitz
Primary Name
Ghost Blitz: 5 to 12
Alternate Names
Bazar Bizarre Ultime, Duuuszki za pięć 12:00, Fantascatti Cinque Minuti a Mezzanotte, Fantasma Blitz: Las 12 menos 5, Fantasma Blitz: tres quarts de 12, Geistesblitz 5 vor 12, Hodina duchů, Vlotte Geesten XL, Барбарон, 閃靈快手11:55
Infos courtesy of boardgamegeek.com. More Infos.
Review: GeistesBlitz 5 von 12 – ghost is back for the third time
Final word
Geistesblitz 5 von 12 is a card game, which goes in footsteps of its two predecessors. It uses the same rules, only doubles the objects used to get to victory. And this makes the whole task more difficult, because there is more options and also deduction is harder. And that means bigger challenge even for experienced players. But advanced rules do not bring anything absolutely new and they include only yelling instead of grabbing in case, that card satisfies certain condition. But it all still means, that Geistesblitz 5 von 12 is a great fun in the end. Everybody, who likes this mechanic and action games as well as lovers of the previous two boxes will be satisfied. You will get new ration of fun and card for your money, but also a more difficult game overal. Geistesblitz 5 von 12 will be frequent visitor of your table.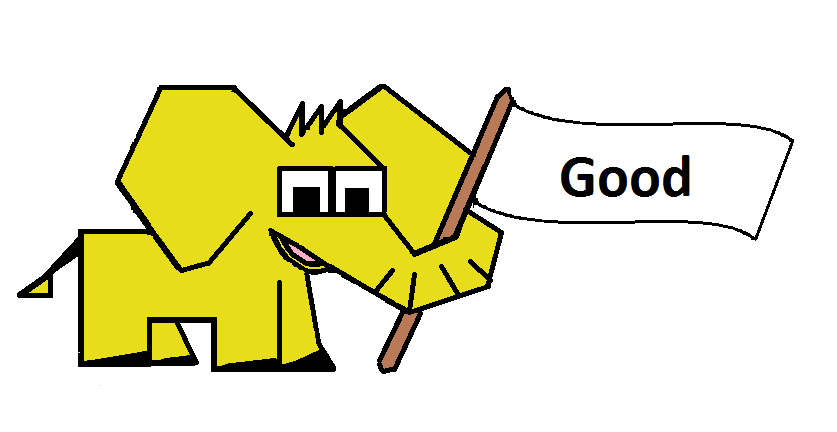 Pros
lots of tiles
great images
increased difficulty
tense game
interesting idea with a mirror
Cons
unnecessarily large box
does not bring anything new to the mix