Everyone wants to have a nice garden. I also wanted it, but for the first time this year, I can look forward to all flowers smiling at me . Our garden has long been an empty and lifeless. But seedlings did not hesitate and at first contact with water started to form stems. Now when I go out, I can see buds. Life finally returns behind our house..
Colorful beauty of nature can be enjoyed in the board game Gardens, published by the German company Kosmos. Its author is a designer with a mysteriously-sounding name Perepau Llistosella. And since we could not resist to appearance of this game, its wings fluttered to us as well. This one is a novelty for 2014 with illustrations by Fiore GmbH.
Gardens game is hidden in small square box, which is covered with wooden pattern. These white lath (expressed by trails) are covered in flowers and butterfly are looking for something good by landing on them. When you open the lid and frighten away a blue butterfly, we discover a number of sheets awaiting to be punched out. It will deliver to you a total of one hundred small tiles with paths and flowers all around. Many of them lead a little differently, once turning, sometimes even with a crossroads or path ending.
Among all the paths, there is one big starting board with a central area for all four gardeners. At its center is a gazebo and pond, from which all beauty extends to the sides. Along with wooden walkways, there are also flowerbeds inside – specifically 32 pretty colorful flower groups, just waiting to be put somewhere. A you can not miss also figures of gardeners – there are two gardeners with a hat for each of the four opponents.
At the beginning of the game, players puts starting board in the middle of the table. Everyone chooses a color and receives corresponding figures, flower beds and special garden tile with only his color of flowers. Remaining walkway tiles are then shuffled and before you start planting, each rival must place one of his gardeners on space with corresponding color on a prepared middle board.
Each turn begins for acting gardener by drawing a path tile from common stock. In the second part of his turn, he already has a choice from three activities, but he must choose only one. This may include attaching new path to any place on the board. But its not that easy. It must connect on all sides correctly and player´s gardener must be able to get there. Immediately after placing this tile, player must move his figure on this new tile. By doing this, walkway is completely blocked for other players passing.
Instead, he may also choose to deploy his second gardener. If attaching the sidewalk is not possible (or the player himself decides, that he does not want to), he has to withdraw one of his gardeners back from the garden. Second piece can then be moved to any new location. Before the end of the turn, player then needs to evaluate, whether he created a new flowerbed – it has to contain all four corners.
In this case, player, which has most of his flower color there, may overlap this place with one of his own flower beds (from his supply). This may bring him closer to victory. Endgame occurs, when one of the players manages to finish eighth flowerbed in his color. He wins. Rivalry also ends, when there are only four last tiles inside drawing pile. In this case, winner is the player, who planted the most flowerbeds. Ties are determines by actual number of corners in the player´s color underneath placed tiles.
Gardens is a game, that is beautifully colorful and thus will please all true lovers of flowers. Everything revolves around simple placing paths and flowers into a garden. This makes the game very simple and it belongs to a group of popular connection games (such as Carcassonne – review, for example).
An interesting feature in this game, are pieces of gardeners. You must always have a clear path to the newly placed tile. It is possible to block your opponents tactically. Thanks to this, there is a little bit more to the game, than just an effort to make the best out of attaching a randomly drawn tile. At the same time, it also reduces choices available to player for that exact piece.
There is not very much different species of tiles (based on where path leads to), but distribution of flowers is different and that is, why the game is also quite based on luck. Drawing one plate and immediately playing one – you can already tell, there is not much space to strategize. Fortunately, you can discard path taken, without using it. If a player has both his figures on the board, he in addition obtains advantage over others: he can shift his – perhaps otherwise blocked pawn – and start next turn somewhere elsewhere. Otherwise, however, players are always watching primarily their own profit and try to simply outscore others.
Basic rules are designed for three and four players, who can cleverly block each other. Two figurines for everyone makes sufficient choices. Fortunately, author was aware, that the biggest advantage of Gardens would disappear in two. That is, why in duel, each of the players controls two colors. This makes even a game with two very good and provides the same options as with more rivals. The rules even come with interesting a team option! Unheard for such a game!
Simplicity of the game goes hand in hand with game time, which is between thirty and forty-five minutes. It depends a lot on how long players will be thinking about placing their tiles. First, it is always necessary to determine path, on which player ha to move his pawn, so turns are not quite immediate.
The game is overall relatively quiet experience. Its focus on relaxation could possibly be compared to the great Tokaido (review). Most of these pleasurable feelings are rooted in the beautiful processing. During the game, you will grow beautifully colorful garden, which really looks nice on your desk.
Gardens is a game, that does not look exceptional from afar. But nevertheless contains an interesting idea, that sets it apart. Everything is beaten by the feeling of a job well done, when you have a beautiful garden in front of you at the end of the game. And you actually even do not mind, that you did not win. Gardens is relaxing and rivalry fun in one.
Infos courtesy of boardgamegeek.com. More Infos.
Review: Gardens – flower beds full of butterflies
Final word
Gardens is primarily a beautiful spectacle and relaxation. Effortless rules but also add a handy condition to connecting pieces. Player´s gardener has to have direct approach to the newly placed tile and not be blocked by other pieces. Otherwise, besides luck from drawing new path, you also have to find a correct location, where it would fit perfectly. In the game, there is an element of majority, because when you create a flowerbed (from corners of tiles), only player with the highest number of his flower quarters can lay down his blossoming flower bed there. Gardens is simple and relatively fast game, that lets you relax and looks really nice at the same time.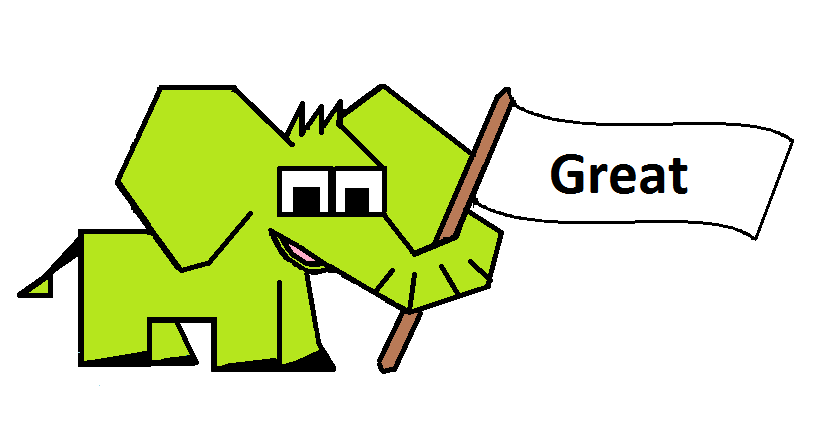 Pros
pleasant relaxation game
beautiful processing
gardeners must have access to the new tile
second pawn adds more options
team version
blocking is possible in all numbers