Brown clay finally gave out its secrets a moment ago. Slowly sprouting green shoots of planted seeds are looking at the sun for the first time. They will soon become little plants. And we will take good care for them and water them to soon reap the harvest – and it does not matter, what you tastes are like – there are eggplants, pumpkins and tomatoes. There will be enough of everything for everybody, because our planet is generous.. At least in our climate..
Despite this is almost a guaranteed success, you must contribute at least a little effort to it. It is necessary to plant and water the seeds. And these basics will be told by brand new board game Garden Dice. Its author is Doug Bass and game was released by Meridae Games. It came out in 2012 and illustrations were created by Joshua Cappel.
The box itself is not extremely large and above all quite pleasantly low. Variety of tools for working in the garden can be found scattered around the title game on the lid – there are gloves, spade, but also a basket with gathered vegetables. And all around are scattered dice on the ground, and we must not forget also spilled bag of seeds. They are starters of all this.
Even inside of the box is green. It starts with rules, that are clear and graphically very nice, just as is the actual game. Garden will soon turn green too. So far its waiting for you on the board, with only green grass behind the fence, budding around the stone walkway serving as a victory points counter. Inside the fence, there are 36 fields, which have always clearly defined coordinate corresponding to dots on two dice.
If you have a garden, you also need to have something to grow there. There is a total of 50 tiles in the game, ten of each type of vegetable. There is a least valuable pumpkin, but also carrot, tomato, artichoke and eggplant. While on one side, tile contains only colored bag with seeds, the other image already depicts mature fruit after a lot of hard work and watering. A path between these two states will have to be travelled on your own.
You get served also other cardboard sheets, which turn out to be rabbit and bird tokens, sundials and scarecrows. Among these cardboard pieces, there are also two stones used only for two player game. As the last in row, there are nice pointy sun tokens.
But that statement does not end things needed for your gardening. There are four dice, the same number of gaming hints of thinner cardboard and wooden round tokens with sheet of 36 stickers. On each round token, you must attach other insect species, for which you can then play the game – blue butterflies, red ladybugs, yellow bees and finally green grasshoppers.
At the beginning of the game, each player receives one animal token (rabbit, on one side, a bird on the other), sundial (scarecrow is again on the other side of token) and the sun. He will need also all nine tokens in his color, one of which should be abandoned in favor of victory points scale.
Then you have to prepare a supply of seeds next to the board. In five piles will find a different number of tiles, that depend on the number of opponents in the game. While two players have only five of each type, maximum four players will have doubled numbers – ten of each plant.
And that's it. Preparation is extremely simple, because you do not need to fill anything on the game board. It is still sadly empty and waiting for you, until the earth beneath planted seeds starts to show first signs of life – growing plants.
Players take turns and the active one always get four dice into his hand and rolls them. Resulting numbers basically determine, what you can do in a given round. You pay with dice exactly for everything in Garden Dice, but you might expect that based on its name.
You can spend it for quite a few activities. Some of you them need you to give up one or two dice no matter number of pips, but mostly their outcome depends on the values, you have on them. There is totally seven options, but not all will be discussed in detail here. Main mechanisms of game have five most important concerns.
The basis for every gardener is to purchase seeds. All you need is a dice, but you can buy only those seedlings, that have a value lower than or the same as number on dice you are paying with. You take a tile from common stock. At the same time, you have to take also one of your colored discs, which will mark this tile up to harvest. It is already evident, that number of seedlings in possession of each player is limited to eight – number of their discs available.
Once you have a tile in front of you, you can use other two dice to create map coordinates. At such a place corresponding to those two numbers in a row and column, you can plant any of seedlings, you have prepared in front of you and its value does not matter this time. You plant it in conjunction with your color token, which must stay on it as you put seeds on board. Apart from combining coordinates, there is no limit of placement. It still remains its side with a bag of seedlings up.
To ensure, you get quite a big harvest, you first need to water your seeds. You just grab one dice you have left, which will allow you to rotate tile with final product up and let it grow to full glory. With watering is related one crucial mechanism, that makes Garden Dice really much fun.
Its called Chaining and it means, that you sprinkle with water not only your own vegetables, but all the pieces, in whose neighbourhood water can freely flow. It does not matter, if its plant of yours or your opponent. The only limitation is their value – water can move only on tiles with equal or lower value.
This vegetable is now already ripe for picking. You just again need die with higher (or equal) value. But be careful, hold on to your hats, because chaining applies here as well. But unlike watering, here active player gets his reward even for harvested pieces of opponent – namely one point for each. But you get much more for your vegetables, because their earnings equal their value in points written on the harvested tiles. But other players gain also points for their plants, when somebody else picks up some of their plants.
Well, it could in fact be all pretty and would also suffice. But beyond all this watering and harvesting, you can add a little nose (and beak), that provide a chance for players to harm each other, by adding animals into the mix. For one dice, you can move a creature for feeding (each player has his own creature). Birds eat seeds, rabbit chew only grown up vegetables.
You can be stingy and keep a feast for yourself. In that case, for throwing tile complete away, you have to sacrifice one of your markers. You put it on your pet's back, where it will wait until you call him off the board, back into your amrs. The second option is spit out the seeds. You have to sacrifice dice for this, return marking token back to vegetable owner, but keep a tile for yourself, because it can be used in the later rounds for planting.
Gardening ends, when you run out of tiles in common stock. At that point, players have already accumulated some points, but now is the time to add more by evaluating your collection and sets. You get points not only for the number of vegetables of each species, but also for complete sets of all five types. Only after the inclusion of these rewards, you finally discover, who became an outright winner.
Garden Dice is a simple family game, that will appeal to everyone, who loves dice. These are the workhorses of the experience in here. It might seem, that you need some good fortune to play it, but it is not quite so true. Several use of dice ensures, that most of your turns, you will have a task to do with them, although towards end of the game, you can have some troubles getting lower numbers to use.
Using dice for so many different actions guarantees several interesting decisions each round. It often happens, that you do not have an appropriate mix of dice on planned activities, while still trying to stay ahead of the game, you try to use dice as well as possible.
Players all have the same options and most of the game depends on their tactics and of course the ability to roll good numbers on the dice. When buying seedlings, you have to think in numbers. Using dice with higher numbers for watering and harvesting is as challenging as their purchase and to get tomatoes or eggplant is not as easy as pumpkin or carrots, which you activate with numbers one and two.
At the Garden Dice, there is a lot of interesting things going on. Aggressive rabbits and birds can be only of marginal interest, unless you're extremely competitive. In addition, the family version completely excludes use of animals. But the most important thing about the game is chaining, because it forces you to assist your opponents. It is very often, that there are more plants connected to your pieces, because the board is not so big space. But dice let you strategize, where to put it, with combinations of coordinates.
This means you can choose of two boxes for placement of your tile, when you use two particular dice results. And because of that, there is always enough space for your new seeds, because it is freed up again after collected crops. You rarely need to change your schedule due to bad, full coordinates. During description of tiles, we even mention possibilities offered by a sundial, sun token or straw man. They offer you another chance to fight on more points, but you have to discover them for yourself.
For family fun, in addition to simple rules and beautiful painted graphics, more good news is short game time. In two or three players, you will move at ease in about thirty minutes. But even in four, match does not exceed three quarters of an hour, and that's nice.
Garden Dice is a family friendly game, that is not trying to look like a sophisticated and complex challenge. Instead, it relies on entertainment and restless dice. And its doing this task more than well. It may never aspire for title game of the year for advanced players, but it will excite families very easily. And that's just, what makes a good game even better, isn't it?
Infos courtesy of boardgamegeek.com. More Infos.
Review: Garden Dice – do dice grow on trees?
Final word
Garden Dice brings players to an empty garden, puts a spad and hoe into their hands and lets them to grow their own vegetable. Fortunately, you do not have to get dirty, because all you need to do is roll dice. These can be exchanged for seeds in a stor, planting them into ground on some coordinates or water small growing plants. Watering and harvest is governed with its specific rules. Both these actions are related not only to one chosen plants, but chains also to all its less valuable neighbours. Therefore, you bathe or garnish not only your green children, but also those of your opponents. And you both get points. There are also animals moving across your garden, giving you chance to harm your rivals. Everything is run with dice, which makes it really variable, but also a little luck dependent. Alltogether, its really undemanding game, which will bring a lot of fun and a little chance to tacticize. Garden Dice is really nicely done family game and we will recommend them to all parents and children alike..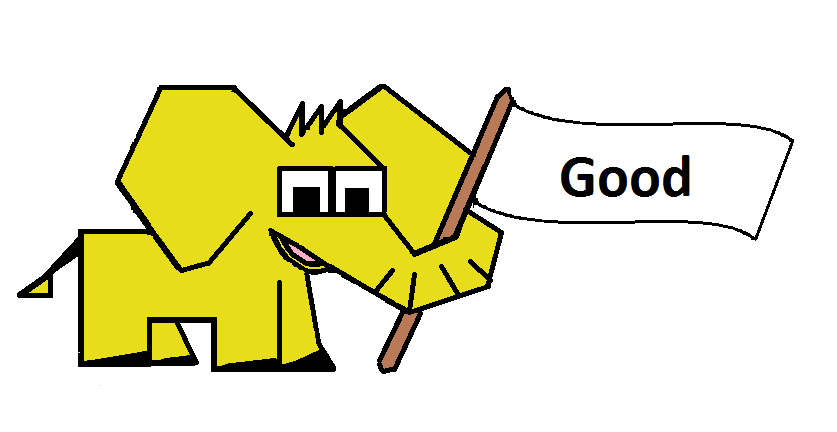 Pros
very nice graphics
you can set amount of conflicts in a game before it starts
clever usage of dice
you have something to do each round
original chaining mechanic
animals are eating vegetable on your behalf
simple family game
Cons
dice still cause lot of luck