When alien ships first appeared on orbit of our planet, we hoped to establish friendly contact with creature it was carrying. Instead, they began to shoot down our stations. With the dedication of all our defenses, we drove them away. Since then, many years have passed and special squadron was formed to guard Earth and other inhabited worlds. Whenever horn sounds, they put on wolf expressions, start engines of their machines and fly to fight against the enemy, which randomly selects one planet after another. Their rivals have no wish or desire to fulfil.They only want to destroy lives and we´re everything, that stands between them and destruction. We are Galactic Strike Force.
Most famous of this group are three members: Christopher Badell, Adam Rebottaro and Paul Bender, who gave us a chance to fight against various villains in the game Sentinels of the Multiverse (review). This time, they created a board game called Galactic Strike Force and even now, they put the accent on cooperation of players. They published it under company Greater Than Games, LLC. This happened at the beginning of year 2014 and with small delay, we are bringing you review of their game.
Game comes in higher elongated sci-fi box and inside, there is especially pile of cardboard components. They represent individual units and enemy players, but also sectors, for which you will fight. Each such board bears a lot of informations. In case of a ship, there are not just pictures, but pilot identification, attack and defense numbers, and one bonus. Enemy vessels are dominated with setup instructions, revealing and changes for elite combat version. Only back of their card, we find strength, defense, and other text informations. Sectors have positions for space stations below, but also for enemy ships at the top.
For each of these types of boards, there is also a deck of cards. They have (in the case of cards for players) value in upper left corner, some keywords, but also text describing abilities. The very bottom of auxiliary ship cards contain also further support for attack or defense, while stations have extra cost in the upper right corner. Enemy cards show support for their ships and missions. It is also possible to buy ship miniatures to make your game even nicer.
Individual players can choose their ship at the beginning of and they get its miniature (or token) and also cards of that particular ship. They can draw four of them into their starting hand. The ship is now equipped with attack and defense tokens, which together create a reserve of energy.
But before you start, you need to prepare primarily center of the table, where three sectors arise. In one of them settles opposing party´s based on player´s choice or random draw. They then pick up apropriate deck, which also includes missions and especially cards of alien ships, whose number will correspond to twice the amount of players. Cards are distributed among all three sectors as evenly as possible. Each site then gets three packages of five station cards.
Players will work together in the game through distinct phases, in an attempt to defeat their enemy. First up, there is a change to travel between sectors. Defenders can always move into any sector of the three available and prepare ground for the next phase.
Players can now spend their credits in their current sector. Its equals sum of cards in their hands. But only top cards of all three station decks can be bought. After purchase is complete, player puts it on the bottom of his offensive deck.
If card of technology is purchased (it can also be for example a single action card), player can improve his ship with its help. This may raise his attack or defense values (such cards are inserted under the board from the side) or serve as a general technology. In the case of the first two, player also gets new tokens, which are placed directly on the card. A player loses the card, when last of these tokens is removed.
Now everything is ready for the fight, in which players must participate, if they are in a sector with an enemy ship. Heroes can always take part as the main fighter or as a support, which itself does not attack nor does it get injuries. Players choose a ship, which will they attack and compared own attack with its defense and vice versa. Both parties mutually inflict injuries. If the enemy ship is destroyed, players receive the appropriate reward for it.
Destroyed ships of players are incapable of flight. Their piece is moved out of the plan and its owner turns the board to the opposite side. It offers several actions, that can be used in the final phase of the turn. But we are still not there, because attackers must be prepared for retaliation of enemy ships, which were not challenged. They had time to really look around in the sector and settle in.
Players draw a card from the station deck for each such ship, turns it to the other (enemy) side and add it to the evaluated sector. New ships or benefits can emerge like this. Location may be overwhelmed by enemy, if cards are rotated from all three decks in one turn. Board of such a place must be immediately turned to the other side.
At the end of each turn, even already downed pilots have the chance to act. Each living hero can then discard any number of cards from his hand and draw new ones from his ship deck. He is therefore trying to get to currently purchased cards. But he will always hold four cards at the beginning of the next round.
Players can win the game by destroying enemy flagship or by cleaning all sectors from enemy ships. The defeat for humanity occurs at the moment, when all ships are shot down or enemies managed to overwhelm all three sectors.
Galactic Strike Force is a small step aside after Sentinels of the Multiverse. It retains all the attitude and cooperation by having basic decks of all factions. But it adds novelty of deckbuilding, because players can buy cards station, which can then be used to your advantage and also a board.
But most interesting is the fact, that these station cards are double-sided. Some will be used to support heroic struggle of the squadron, but others will be hurting them, appearing in the sectors and transforming into enemy army. This is the main reason for great variability in individual matches, because the game is different every time. And thanks to the various enemies, your universe can be threatened by only one of them in one game.
Players must fight together against threat and cooperate in its liquidation. Allocating forces across all sectors is crucial path to success. The fight is a simple comparison of values without dice. But there before it, pilots can improve their ships with new components, and thus become more resistant to attacks or conversely more deadly for their foes.
Fighting against every enemy is different, which again builds on the game link of Sentinels, who do not cease to amaze us with this. The whole experience is more complex, than first creation of Greater Than Games, maybe also because of additional board made up of stations. There is constantly something going on and it is not easy to beat the game. And it if was for you, there is still the more difficult version!
Feeling, when you upgrade your ships, and then use them to fight, is excellent. It is all very simple and works quite intuitively. Cards are different, but usually only add offensive or defensive skills. But then, there are the additional capabilities, that are attached directly to the hull and they defy this classification.
Galactic Strike Force suffers a lot from that it is not well known, and even though it came from the famous and popular publisher. The game was published over Kickstarter server, where it is supported by enough people interested, but since then, it moves under the radar. And it is quite a shame, because inside the box, there is hidden really good fun.
Players cooperate in the classical way, they must negotiate together. But it is still up to them, how much information on their cards they communicate to others. Game time then corresponds to the intensity of the game and often exceeds one hour required to complete. Regarding the difficulty, it is certainly not one of those undemanding games. Everywhere new ships are popping out of nowhere and fighters must cope with them, so they are not overrun.
But it´s not quite a game for everyone, because it is very often necessary to check a lot of cards. Each card, that comes into play (for example, from top of the station deck) and also those, which are already in the game, may have some influence to some phase of the game, and players must manage to know/see it all. We like the idea Bern Harkins, which assigns stones of one color for each stage and then deploys them together with cards. This creates clear overview, which cards are activated at a given phase of the turn.
The first few games are more complex and longer, it is not easy to run all actions (you sometimes forget some), but its worth to finish these first matches, because then, you can expect a truly wonderful experience.
Processing itself is excellent and clear. It is even possible to get miniatures, that further enhance the visual aspect of the whole creation. The only complaint have we about rules, that are not very well written, and they do not provide a complete overview of the game. It is therefore better to search for FAQ files to help clarify everything.
Galactic Strike Force is a thoroughly good game, but it is not very well known. It offers ultimate sci-fi theme in cooperative play. And it´s all happening out there in the universe, between fighters that shoot down each other. The game is full of information and very variable. Galactic Strike Force is definitely a very good choice, if you´re looking for some cooperative sci-fi game.
Infos courtesy of boardgamegeek.com. More Infos.
Review: Galactic Strike Force – next mission of space fighters
Final word
Galactic Strike Force is a game about collaboration of all defensive space fighters. Three sectors were attacked and there is only a limited number of you. Can you manage to repel the enemy attack and to protect people at the stations? Enemy ships appear suddenly, but players have the opportunity to improve their fighters using cards, bought for space credit. In the game, there are several enemy races against whom you will fight, and because purchase offer is changing with each game changing (shuffled) and is different for every sector, game is highly variable. Everyone is constantly participating in the game, which takes a little over an hour, enjoying the simple combat. All that is seamlessly transferred into space. Most of all, entire game scrubs need to constantly browse the cards on the table and look for those, that are active in actual phase (cards do have icons, but still you must inspect each card, that you found it). Despite this lack, Galactic Strike Force is a very entertaining game full of theme.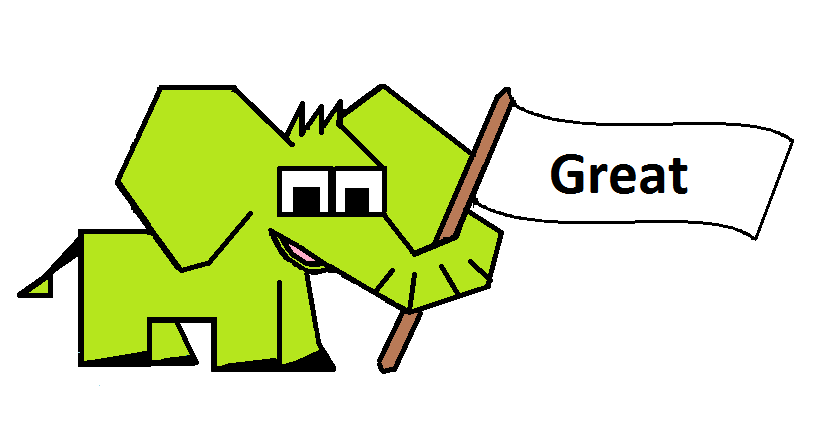 Pros
cooperative game
option to buy pieces of ships
variable game
ship upgrades
different enemies
all play together
great atmosphere and theme
Cons
too many cards and texts to follow
luck in cards offer