The sun was still asleep, when I set foot into the forest. I had already been long awake. I tread paths illuminated only by moon. But it will soon hide behind treetops and my eyes will have to get used to the trees at dusk. And here it comes. First rays reflect from hats hidden in moss and I now know, that I am on the right track. Today is a good day to catch basket full of yummies.
Also author Brent Povis belongs among avid mushroom pickers, and this would be reason, why he created game Morels in 2012. Two years later, company Pegasus Spiele took it under their logo (after the original from Two Lantern Games) and renamed it Fungi. Work on illustrations were confided to Polish illustration Jarek Nocoń and it all together grew into a beauty in 2014.
Fungi does not mask anyhow, that it is a card game. But even players are drawn by cover to a basket full of mushrooms, which is surrounded by other beautiful red toadstools and other mushrooms. Inside awaits player a large folded rulebook (short in text), but also two decks of cards. We find ten types of fungi on them, but also basket, butter and pan. Therefore things, without which good chef and mushroom collector certainly can not do. 94 card are expanded by other eight night mushroom, eighteen stick cards and card of shoes.
Each such card has a value printed on top showing, how many times it appears in the whole deck. In the right and left corners, there is information on taste points you earn for their cooking, but also about sticks getting, when you sell it.
At the beginning of the game, before players shuffle common deck, they must put aside two pan cards and one pair of feet. Aside also need to be created pile of sticks and cards of night fungi. And as soon as each of opponents has one pan placed in front of him, all the remaining cards are to be shuffled. Upper eight then created current offer of the forest in a row in the middle of the table. Players then mark their position in the woods (to the right of forest row) with a pair of feet card. By the beginning, each of the rivals gets three cards.
In his turn, then player has a choice of five actions. But he can always do only one of them. The at first glance most interesting is the main gathering mushrooms. It seems its easy to collect mushroom, that is located at players feet. But many mushroom can not be obtained so easily, because they lie further in the forest. And in order to reach under low trees for them, players need to spend sticks. The further the card is from player´s feet position, the more sticks are needed to get it.
But even when player gets one card, this is not enough to cook a proper meal. To be worth pulling the pan, three mushrooms of the same kind are needed. Before, player can sell two identical cards and get them for a corresponding number of sticks.These can then be used in future rounds for hunting more valuable mushrooms, which lie deeper in the woods. You can also find night mushrooms with moon cards, that allow players to draw one card from a night deck.
Once the player decides to cook his prey, he needs to have empty pan in front of him . Then its card is covered with cooked mushrooms, which will lie there until the end of the game. This means, that each pan is non-reusable and before the next cooking, it is necessary to obtain new one. In the process of cooking over an open fire, player can also (simultaneously) add butter and cider to make it an even bigger treat.
At the end of each round, after both players completed their turn, one of the cards is attacked by worms and is placed to decay pile. All other cards are moved to the right to fill empty positions of collected or discarded cards. Then new mushrooms are drawn, attached to the left, so there are again eight cards in the woods. As soon as there is nothing to sneer and forest is empty, game ends. Players add victory points. Night mushrooms in the dish deliver double points. The player with highest taste points is the winner.
Fungi is a card game, in which its all about collecting sets. This time, it is mushroom. But fundamental element is the exploration of the forest. Players must work well with sticks and use them to collect mushroom he needs. Sets have different values depending on number of cards. Only when there is enough of them, they allow you to taste it.
Game is the result of very simple rules and everyone learns it quickly. All information is available from the beginning on the card and clearly visible even, when you hold it in your hand. Very important information is the number of cards in the deck, according to which players can determine their chances to gain a sufficient number of fungi of that type. Most cards (except those introductory) publicly pass through the forest, so it is possible to have a solid grasp of the situation in rival hands. This does not apply to number of cards, because the size of the hand during the game changes and its not so easy to control the opponent.
Also luck enters the game in the form of mushroom at night. Under sight of the moon, players blindly (almost like they really collected by touch) take a mushroom. And everything is just about luck, whether they will find them useful. But as the night mushrooms count as two cards, it is easy to get rid of them eventually, because the card can be sold separately.
An interesting feature are cards of fly agaric, which allow players to get rid of unwanted cards. Quickly and efficiently. And related to it is also decay deck, which adds need to watch, if there are four cards. At that moment, players must put it aside, because they must never contain more than four mushrooms. That is because its contents can be taken by one player and used for cooking. But everyone must simultaneously observe his hand limit, which can be increased by baskets.
This is a game designed for two players, but those, who do not need (except taking cards, where you can influence your rival) any chance to harm the enemy to enjoy a game. Both players are trying to pick up mushroom for themselves as a solitary pickers. But we would appreciate a little bit of some hostility and opportunities to influence the chances of opponent. It is also the only thing, that interferes with the experience of an otherwise nice and simple card game. The actual game time stays below thirty minutes, that are always needed to empty whole deck.
Fungi has beautiful graphics, that you will enjoy at first sight, love and forgive it, that these colors interfere with readability of important information. Fortunately, its not any obstacle to have fun with this game, because ist simple enough and you will learn the cards. This makes it a good family entertainment. Sometimes you need to spend a little time for checking (limit of your hand and number of cards in decay pile), which disturbs fluency. Another drawback might be constant movement of cards, but it can be adjusted to alternative disposition cards (according to the rules). Otherwise Fungi is nice game for all mushroom eaters and not only for them.
Designer
Brent Povis
Artist
Vince Dorse, Jarek Nocoń, Brent Povis
Publisher
Two Lanterns Games, Bright World Games, Compaya.hu: Gamer Café Kft., Fantasmagoria, HomoLudicus, Lautapelit.fi, Lotus Frog Games, MYBG Co., Ltd., PaperGames (III), Pegasus Spiele, Rebel Sp. z o.o.
Year Published
2012
# of Players
2 - 2
User Suggested # of Players
Best with 2 players
Recommended with 2 players
(80 voters)
Playing Time
30
Mfg Suggested Ages
10 and up
User Suggested Ages
10 and up
(31 voters)
Language Dependence
No necessary in-game text
(30 voters)
Category
Card Game, Educational
Mechanic
Hand Management, Open Drafting, Set Collection
Expansion
Morels: 10th Anniversary Booster Pack, Morels: Foray, Super Power
Family
Players: Two Player Only Games, Theme: Food / Cooking, Theme: Mushrooms, Theme: Nature
Primary Name
Morels
Alternate Names
Boletaires, Funghi, Fungi, Na grzyby!, Гъбки, 美味菇釀, 펀자이
Infos courtesy of boardgamegeek.com. More Infos.
Review: Fungi – all mushrooms on the table
Final word
Fungi is an excursion into mushroom hearts. Whenever you head to mushrooms, you have to stretch and hardly get to your catch. Here, players will need sticks used to reach for fungi from afar. This payment, however, has to be considered carefully, because supply of mushroom is constantly replaced. The one that nobody wants are starting to decay. Now this small deck is fixed at four mushrooms and slows down the game a bit due to the need to control it. Matches pass otherwise nice and simple and inexpensive thanks to understandable rules. Fungi makes a good choice for families, especially those, who like to set out with basket to hunt in the forest.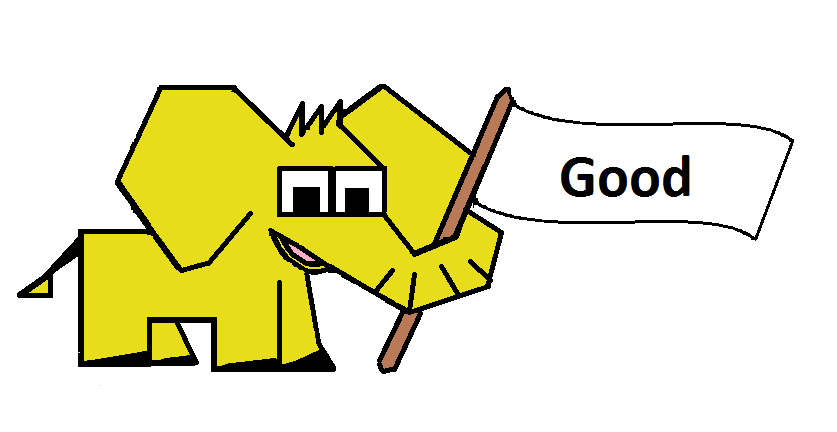 Pros
beautifully detailed graphics
simple rules
suitable for families with children
mushrooming topic
picking mushrooms from the forest
interesting decisions
Cons
need to monitor the number of cards in decay pile
changing limit cards worsens overview
unreadable graphics