When the moon is raging on the sky, we become someone and something else entirely. The rest of the days in a month, we are just wolves, but this one day we feel, like we could fly and grab shining moon from the sky. We can do absolutely anything we think of and nothing will happen to us. All the other animals look at us as fools. I remember the hare watching with strange expression, when we tried to steal moon's whiteness last month. And one of us did it! The magical power of the Moon is now inseparably with him.
In the moonlight, but also during other days, comes to us boardgame Full Moon. This tiny box appeared as the final product of Jactalea company, which today is swallowed and distributed by Blue Orange. But this does not change the fact, that author of the game is Claude Leroy (Gyges) and his work was decorated with illustrations by Cyril Bouquet (Button Up, Blue Lion). Whole game bears stamp of year 2014.
Size of the box with true full moon ranks among the tiny games like Docker or Okiya. Under the cover are tamed wolves. But there are only twelve tiles with their pictures and then rules. Nothing else is needed for your sleepwalking (= playing). Tiles can be divided into three groups according to color of wolf's fur (four kinds) and number of paws printed on cards (from one to three). These square tokens also have one brother – single round token of full moon.
At the beginning of every game, players shuffle all square tiles and place them in a row. Yellowish moon cannot join the party yet and begins on the side, while players will be able to use it during first turns. Opponents sit facing each other so one is looking at pictures correctly and other has them all turned upside down.
In his turn, every player then must take one of the tiles with a wolf and jump with it as many fields aside as there are traces of wolf paws printed on it. Each rival will place this jumped tile to the other side based on from which side is he looking. As a result, once the wolf will be added to the top and sometimes to the bottom. Player can never move it to a column, which already contains another predator in its fur color.
But players do not only have to watch their own goals, but also try to limit possibilities of their opponent for his next turn. How? Column, in which moved wolf stops, is marked by a moon token (on top or bottom based on player's seating) and works as a reminder. Next player in turn must respect card, where moon is located and follow either color or number of tracks, when choosing next tile to move.
Selection is thus very limited. But whereas in the beginning, players can only move one tile, then it is possible to jump also with groups of wolves. As wolves get grouped, row in length narrows. Then the game ends, when a participant manages with his jump to create group of four differently colored wolves in one column. This player is winner of the game.
Full Moon is a tactical game for two players and as such follows in the footsteps of the aforementioned games of the series. Players can influence each other's chances and could not concentrate solely on their turn. They constantly have to plan ahead and assess, what chance are they giving to their opponent. Thus the game becomes a real tactical battle, including a possible waiting for next turn.
Fortunately, because the fights can never participate more than two players, waiting is never unbearably long. And it is always possible to really influence the situation, have an impact not only for the opponent, but then also to pick up, where you left off and continue to intrigue. Players constantly face a dilemma, whether to play a good turn, but at the same time also help their rival or the other way around. It is tightened to the extreme right at the end of the game, where players must move very carefully, not to give their opponents a victory. But even then, the game might be decided by not having any other choice. And this could be inevitably decided many turns in the past.
This simple abstract game will always take about ten minutes to complete. Nice playing time makes it a great choice, when it comes to portability. Small dimensions are simply an advantage. In addition, simplicity is a guarantee, that anyone anywhere can learn it easily. The entire first part of every game is such an overture, when you are hardly able to determine, where the end will take you. It is not until the last few rounds, when the winner is decided.
Just a few tiles and they still make the game look beautiful. To blame are illustrations, that are really colorful and nice. This is the reason, why game does not become just one more puzzle game around, but a specific wolf fun, that you will remember.
Full Moon is an elegant and simple abstract game, that offers players a purely tactical combat. Playing order at the beginning of the game will soon disappear as wolves move back and forth and players are trying to regroup them to their benefit. Full Moon is a great puzzle game for two, which fits into any pocket and without distinction can also be really tough on your thinking.
<br><br>
Infos courtesy of boardgamegeek.com. More Infos.
Review: Full Moon shines today
Final word
Full Moon is a place with a cool moonlight, under which two players concerned will cook their brain. Planning, tactics and several rounds are leading to the final victory. But wolves will jump for full ten minutes, creating groups from their very first movement till the end. Players can each make moves in attempt to restrict possibilities for the other player's turn. And the game is interesting, along with beautiful illustrations. Full Moon is a small box, which is not an obstacle, as regards the amount of fun inside.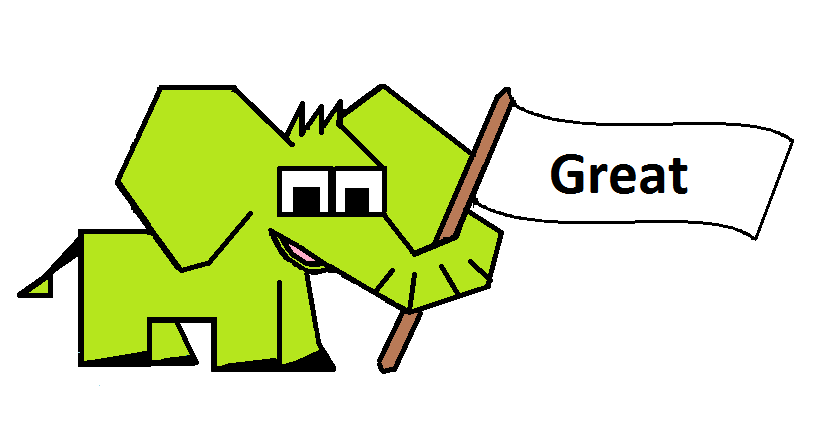 Pros
simplicity
portability
game time
illustrations
seating plays a role
can you steal the Moon?
Cons
decided only during last a few turns
longer waiting times for turn due to choices