Where are those days, when we watched trains and buses scurrying across a computer screen, carrying passengers, but also a variety of materials. It all worked beautifully and you felt really powerful. But those times are gone and PC game industry went forward, to more modern ideas. Although, we often remember, how Transport Tycoon Deluxe was incredible fun.
Towards the principle of transporting goods is oriented also a game FrachtExpress published first in 2001, designed by James Kyle. Despite name of the author, the game is published in Germany and his full name is James Kyle Droscha and comes from USA. The game was published under the auspices of Franjos Spieleverlag company, which at that time had already designed such hits as Tahiti or Kippit (review).
Compared to them, FrachtExpress is purely a card game. In the yellow box with wheezing blue train, you will also find four colored wooden locomotives. These will serve players on their way to becoming rich. But that's all, when we overlook black and white rulebook.
There is together exactly seventy cards and you separate them easily by their rear side. The largest part of offer are cards of tracks, that are wearing tracks. And, moreover, there's also an icon in every corner with letter or number. Important here are mainly numbers shown on wagons, to indicate the card value for you as a player.
Other piles of cards you get after sorting, are cards of ten lettered stations, four locomotive cards and six expansion cards. These are two flights and four contracts. This leaves us only with a surprisingly long rules, which are all written in German, as well as texts on the cards. So if you are not friends with this language, you will have a little trouble playing FrachtExpress.
These six cards are sorted out at the beginning of the game. Each of the players chooses one of his locomotive colors, gets a pawn and a card (where you will find an overview of options in your turn) and get his hands on three square card from the shuffled deck. He will start the game with those.
According to the diagram in rules, you unfold cards of ten stations to set a shape, that reminds a helix. All players put their locomotive pawn on the station with letter A to complete the preparation of the match.
In his turn, the player draws one new square track card. Then he can perform any number of actions from offered five. His move is then closed by discarding one unwanted card from hand, and drawing cards as compensation. Their number corresponds to the number of dots on side of dice located in corner of that discarded card.
But back to those action options, which are primarily expanding train routes. First option is to attach the card to any of those, that are already on the table. Such a new path must always be adjacent to at least one other square card. Rotation remains choice of the players themselves.
The other option is to cover up one already played cards with new one. But there must be no locomotive on it at that time. Such replacement can be used only, when symbols are all oriented the same way as they were before. So you have not four, but only two possibilities of rotation for each card used as replacement.
Now is the time to load up your locomotives, so you have the goods to transport. Here you only notice the difference between two white circles on the card. While the symbol with a letter to the left indicates disconnection of the car, connection shaft is shown on the right.
If your engine is in the station corresponding to letter in the circle, this wagon can get involved in your combo. Simply take the card and lay it on the table in front of you, so it partially overlaps your locomotive card. You can join more cars (up to five), but the more of them you have connected, the harder your choo-choo moves.
Reverse procedure is offered, when locomotive arrives at the station, whose letter is written in the disconnecting window of a connected wagon card. You succeded in taking this wagon to its destination (no matter the order, in which they are connected). Such a car will bring you points in the end. Their amount is corresponding to the number written in upper right corner. This card can therefore be put aside for now.
To visit any station, you must first move your contraption. To start rolling away, you must pay by playing a single card into the discard pile. Number of moves, the whole train can move, is determined by point value of the discarded cards printed. The valuable card you give, the more you move.
But we already told you, that amount of cargo influences your speed, making it more and more difficult for you to move. Played card must has at least as many dots printed on the dice symbol, as you have cars behind the locomotive. Otherwise you can not use it at all! On switches with blunt angles, you can choose, which direction the train should go. Stations counts as a field, but once you arrive there, your move ends immediately as train must stop. At the same time, there may be any number of locomotives together at one stop. But if you meet any trains on the track, then it pushed all trains in front of it forwards.
Game ends, when the cards in both decks run out (this means all are lying on the table used) and players have nothing to draw. Each of train drivers adds up value of wagons brought into their destination station and player, who achieved highest score of transporting is the winner. In case of a draw, winer is determines by value of cars involved.
FrachtExpress is place for showdown of drivers, who are trying to transfer the most valuable cars to their destinations. It sounds easy, but only until you realize, that you muse first prepare a railway for your locomotive to be able to get somewhere. Fortunately, each player has enough actions in his turn to guarantee, that the game plan quickly fills with connected tracks and junctions.
Stations are the only ones, that have to start a fixed position. Thanks to the accidental distribution of other cards, which depend only on the players, each game is very different. The same remains the only intention – to harness and drive as quickly as possible. Surprisingly luck of the draw is not important, because players can get more of them with last action of their turn.
We like multiple usage of cards and their smart layout. Whereever you put them, whatever you use them for, you have always clear view of all the important information. And this is, while you use them as wagons, tracks, points or discard for more brand new cards. Their processing is simple, but you do not need any more, because they have quite honest finish.
An interesting feature is the covering of existing railroads. This can be uncomfortable for efforts of others, but also brings game end closer, which may not be the smartest thing to do. This card discarded pile can still return at least once, because a game ends as soon as you run out of cards in both drawing and discarding piles.
The only major constraint for some players can then be German rules, but fans are great at BoardGameGeek. This is, where you can download the English translation from this address http://boardgamegeek.com/filepage/2282/frachtexpress-doc
Game will definitely not last more, than 45 minutes. Mostly you'll get around the end in half an hour. Though the box recommends game for three to four players, in fact FrachtExpress plays nicely even with two. On the contrary, in four game is due to the same number of cards maybe too fast for each player. This also means, you do not have enough time to catch up with the deficit in the beginning, when you get worse cards.
Despite the relatively simple rules themselves, game is full of tactical options and is quite challenging. Game is recommended from ten years up, which corresponds to reality. Due to the multiple use of cards, sometimes even adults lose track, when trying to figure out the best option. So for us, after the Black Box+ (review), another surprise was born from the stable of Franjos Spieleverlag.
According to the available information, it is a remake of american game Hellrail, that is completely unknown for us. But it does not diminish the essential quality of FrachtExpress. Clever card game of train transport for the whole family is here, so if you like to build a railway and collect points for carrying goods, you do not have much reason to hesitate in buying this hidden gem.
Infos courtesy of boardgamegeek.com. More Infos.
Review: Frachtexpress – a small card Transport Tycoon
Final word
FrachtExpress is a card game of trains and transportation of cargo. Players must first build tracks connecting several train stations. Only then can they visit them and by doing so load and unload goods. For delivering them to their destination, they are awarded points. Engine driver mustn't be too greedy, because the more burdened the locomotive is, the slower it goes. There is a lot of tactical decisions in the game, but the greatest magic comes from several use of the same card. Match is different everytime, because tracks are leading in a different way and train stations are therefore accessible anew. Game is quick and fun, but turns can last a little longer, than you would expect with such an easy game, but there is a lot to think about. There are only german rules originally in the box, but there is a translation available. Nothing stops anybody and above all fans of Transport Tycoon to try out FrachtExpress.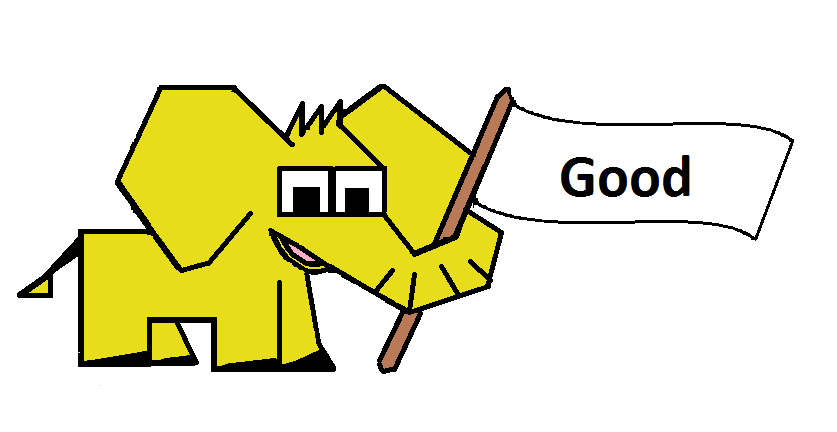 Pros
players are not only transporting goods, but also building railway
cards have more use
good graphical desing of cards
tracks lead differently every match
tactical covering of routes
fun even with two
quick match
Cons
only german rules in the box
turns can take a little longer