The Dog. When you say these words in front of Sausage, Salami or Rolls, their knees begin to tremble. You do not know? Most parts of our diet is made of living beings, with voice, feelings, and only one purpose of life – be tasty in one of three daily meals. Take somebody like Mr. Tomato for example. He woke up this morning and finally found himself perfectly ripe. But only some people are interested in healthy eating, he must therefore find someone, who will find him tasty.
But there is fear hidden in the trenches of the war, raging inside refrigerators. All are fighting for front positions. Just this morning, as he opened his eyes, he saw the cucumber quite mercilessly stepping on a little pepper, just to get a better view. But the refrigerator is not the only place, where this is happening. Peek into the pantry at the right moment and you will see a fierce fight too.
Mr. Tomato is afraid, because if he did not get selected for two or three days, he will shrink. And then The Dog might get him for lunch! He eats everything, what will people serve to him. But he does not know, how to enjoy a proper meal, he swallows it all. And this beautifully sweet vegetables, such as Mr. Tomato deserves some appreciation. So he must engage in battle.
Welcome to war, soldier! You have been recruited to this regiment, with one task: to be safely brought to people plate. Morning, noon and night, you should make them taste you anytime and create a feeling of good enjoyed meal. This task is brought to you by a card game Food Fight from Cryptozoic Entertainment. Its author is Matt Hyra, while graphics were created by Robb Mommaerts.
The box with the game Food Fight has a slightly larger size, than you would expect from a card game. Reason is partly the number of cards, but also a pile of cardboard components, that you will find inside. But first, we have to get through the defense of hard cardboard cover of the box, containing picture of a fierce battle between the hot dogs, pizza, hamburgers and donuts. The scene is really extravagant.
Within the box, in addition to cards, which will we split to piles in a while, there are waiting for you also many cardboard components. First of all, it's six sets of three plate tokens – one for each breakfast, lunch and dinner, sets are made in the colors of the players. These punch-out sheets include also nine scoring tokens, which will serve as winner indicators of each serving. The last component is a huge cardboard banner (dimensions just like the box), which can be put on the table during the game, or just somewhere on a shelf as decoration. It has no role in the game itself.
And now, we get back to the cards, which there is plenty for a relatively small card game – a respectable 190 of them. We find among 27 food cards among them, and they make up a major part – you will compete for them in the match. But there are also eight Dog cards, cards with instant effect (34) and above 121 food soldiers, who are going to become your combat troops in the war for the human stomach.
Slowly, we are approaching the turmoil of battle. Hear that squelch and excited voices? These are individual dishes, trying to shout above each other. It is up to you, to give it some order. Players then choose one color – three round tokens.
You start by placing shuffled deck of battlefield cards in the middle of the table and also shuffled Dog deck next to it. You will prepare third pile from the rest of the cards and you are ready to play! Is it even possible? Yes, really Food Fight is that fast and is ready for play in a minute. So you can now delve with appetite (literally) into the game. Just be careful not to start the game hungry, because then you would probably have to run off for a snack during the match..
The game itself is strongly based on drafting cards, just as for example 7 Wonders (review only in Czech). Each round represents one day of human life and includes three meals – breakfast, lunch and dinner. That is normal. Sometimes you will eat more food in the morning or evening, just as it happens in our lives.
In any case each such day starts by players turning over three top cards from the shuffled battlefield deck. This will determine the courses, that will be available for this day. You should categorize them by species into breakfast, lunch and dinner. Some day courses may be missing and some will have more of them, but each card has victory points value in the bottom right corner. This gain will players get, when they succeed in winning the meal.
And how can players fight for these cards? Easily. Following the revealing of the battlefield cards, for which the players will compete this day, each participant gets nine food cards in his hand. Now is the moment, when game turns into draft mode – players will keep one card of their choice from the nine dealt to them and send the other eight to their opponent on the left. They will get eight cards from another player from right, then seven, six and so on. So all players take turns, until you choose the ninth card and have nothing left to send along.
With these nine cards, player will go to war that given day. You should now select five food soldiers from cards in your hand and puts them on the table secretly. At the same time, you have to choose also one of three (or less, if some battlefield remained empty) battlefields, for which you want to compete. Then you cover your five food soldier cards with a token of your color, corresponding to your chosen meal. But your choice is secret until all other players choose too. Once all players choose one of the courses and finish preparing soldiers deck, all simultaneously reveal their choices. But only the tokens! The cards still remain a mystery for a while.
Players shuffle all their five soldier cards and prepare a deck in front of them. What follows is the evaluation of all battlefields, starting with breakfast. We will now assume, that each food has at least two players competing – in this situation, players gradually turn one food soldier card at a time from their prepared deck. Each card of competing players is called one serving. Soldier strength is made of their yumminess. The more they are delicious, the more they are powerful. Their strength may however be increased by usage of instant cards – four remaining in your hands.
Each cards yumminess is compared and the one with higher strength (after playing instants) wins the serving and gets one victory token. As soon as all five cards are uncovered and whole fight is evaluated. Whoever has most victory tokens (has won most servings) is the winner and he can take the battlefield card for himself. Now he got the victory points claimed on that card.
In the case of a tie, The Dog deck will decides, who wins. Every player involved in the draw turns the top card of Dog deck and the one with the highest value is the winner of the battle. The Dog also becomes your opponent in a situation, when no one else competes for the battlefield with you. You will compare your soldier cards against his five randomly turned cards and you must win at least three out of five servings to beat The Dog. Then you get battlefield for yourself.
So players gradually play day after day and always evaluate all the fights, which are open for that day. The game lasts until one player gains ten points. He is immediately declared a winner, even in a middle of a day.
Food Fight is a real surprise for us, because it is both funny and quick. The simple game principle makes it a good choice for family play, although some images may be a bit scary for children. There is quite some strategy involved, but there is also large dose of luck.
The most important stage throughout the game of Food Fight is a draft. It is here, when players decide about their success or failure. Already at this stage, you should has a meal chosen (battlefields are revealed by now), and devised tactics (based on the initial nine cards in hand). Players should focus on a specific type of units, because they add bonuses to each other. In addition, each of the soldiers is best suitable for one of the dishes. He then wins all the draws in such a meal.
Draft is a real basis of this game. And because you have a hand of nine cards, you can during drafting sometimes take a less useful card and hope, you still get some better. But the chance diminished as the round progresses, because each player keeps one. But each player has different intentions, there lies the magic of drafting. And you still can make a strong fighting compilation out of six interesting cards, even when the three others suck in combination with the others.
The game end can sometimes occur very quickly, because a player can receive more cards (and victory points) during one day (round) – you may even draw three meals of same kind from battlefield deck, which makes all players compete for three cards. This way the winner gets many victory points in only one round. We guess it will not be too often, but it can sometimes happen. But you can quite easily prevent it with a rule, that if you turn three equal battlefield cards, you must shuffle them back and deal again.
Thanks to the huge number of food soldiers and draft, the game can brag about very high variability. Players must constantly adapt their decision-making while drafting and must learn to choose the right card each round of the draft.
Quite controversial features of the game is shuffling of food soldiers before the food fight itself. Players completely lose control over their cards and how they interact. Otherwise, when they have a chance to prepare the exact order of cards, that problem would disappear. If someone is bothered by this randomness, there is nothing easier than to let players prepare their cards in order. It will not ruin the game, on the contrary it makes it more strategic. But also a little longer.
But this game is primarily about entertainment, which arises from the constant battles between players. That's why you will have so much fun – you have to fight constantly over something: cards while drafting or meals when foodfighting. And you can not let accident spoil this experience. Food Fight is simply a good easy game, that you like to play, when you have less time. This quick game time is a big advantage of this game.
What will we allow no discussion is the statement, that processing is excellent. All cards are decorated with wonderful illustrations. You would wonder about authors fantasy – he succeed to give food personality and it must have been really difficult task. But we think he did it very well.
Food Fight is a simple card game, that will entertain you from beginning to end. In first match and in hundredth as well. It is played quickly and smoothly, but sometimes luck can ruin it a little bit, if you are that type of player. But guess what – its part of the experience! And even its influence can be minimized with minor modifications to the rules. But with or without it, Food Fight is definitely worth your attention! Stay hungry, because the food is coming for you!
Infos courtesy of boardgamegeek.com. More Infos.
Review: Food Fight – being eaten is a good thing
Final word
Food Fight is a game, which has a hidden family potencial. Our child players love it. Food is close to everybody, so almost anyone can play this game. Its simple and quick at the same time, which brings it even closer to regular players. Gaming mechanic is based on draft - players always keep one card and send the rest to their neighbour, until they have enough cards to play. They have now card to fight for different meals of the day. Winners will take a battlefield card, which have victory point value. Players are building an army of five soldiers out of their nine cards during one round. And individual soldiers then fight (you compare their values) in several servings of each meal. All players have to choose only one meal per day, which they want to attend. Players might be bothered by a little bigger influence of luck in several parts of the game. But with few minor changes, you can fix it, if you mind. But luck is an essential part of such games, at least we think so. Food Fight can brag about its original illustrations, which would not keep anyone calm. Food Fight is light entertainment for everyone and its subject is very close to us. So what do you think? Are you going to be breakfast, lunch or dinner?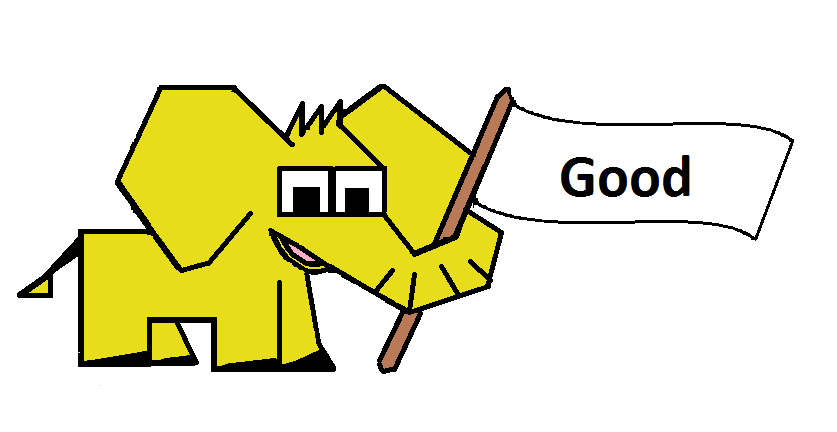 Pros
unique and original illustrations
draft
three random battlefields each day
lots of player interaction
really original topic
quick game time
simple
The Dog