It's like a dream. From the first day, we met at the edge of the racetrack. Gradually, through our visits to the cinema and playing pool, we learned a lot about ourselves and found, that we had a lot in common. Month after month, everything went well for the first year and we were already thinking about moving in with each other and starting a family. But suddenly our parents entered the scene.
The dramatic cooperative game Fog of Love is all about relationships, with their complicated details and unpredictable twists. Base box has won our love and attention few months ago. And the only thing, that prevents it from returning to our table more often after such a long time is the replayability. Fortunately, designer Jas Jaskov comes in early 2019 with an expansion box called Trouble with the In-Laws.
The box is elegantly white with silhouettes, but its dimensions are very deceptive. In fact, in the big box, you will find only two new stands, two tokens and a deck of cards. Nothing more, not even the rules. Fortunately, this is just like the other scenarios, that were part of the basic box. Simply on the first and second cards, you will learn not only the list of components, but also the changes in the gameplay.
But as we usually do with expansions, let's first briefly summarize, how Fog of Love is played. Players cooperate and try to endure all the pitfalls, that the game will put between them and endure together even after the end. Everything has its fixed rules, because both participants of the game pursue their own goals. Gradually, they receive tasks from the game, which they secretly answer according to their beliefs and earn points to some properties section accordingly. Players then gradually adjust their goal cards, discard some until the moment of decision and above all increase their character's satisfaction counter. The result can be a breakup, but also a continuation of the relationship.
And the new story means, that there is also a complete new set of four chapters, final and new fate cards. To begin with, each participant gets three (selected from five) new features and places them in their new gray stand. You must keep these in mind, that you want to succeed at the end of the game. As in the classic game, here too must try to fulfill these elements and be rewarded for it.
The new level of features is the element, that makes the game cruelly difficult. It is not easy to win Fog of Love with a partner and it has grown even more difficult now. Players have one more element to watch.
And we are not done yet. An entirely new mechanism is the indicator of parents' influence on the relationship. Players mark it on the same circular scale with the character as their classic points. This scale is influenced by cards and can again decide the fate of the relationship at the end of the game and send an otherwise completely satisfied couple towards breakup.
The tasks in the classic scenes are again interesting and fun. There are dinners with parents, social networks and flirting with the father-in-law. All this is really a very valuable enrichment of the experience, which is so great again! The players' tasks are torn this time. They can keep happy either their partner or their parents. The story is set, so that both are simply impossible to achieve.
The new scenario as such is perfect! Its difficulty is what makes you return to the game several times, at least until you succeed. Sometimes, it is simply not easy to find a consensus and move forward on the heart scale.
The game, of course, remains playable only with two. You wouldn't want more players in the game. The time needed to finish the match has increased, because there are more chapters to play. It is needed precisely because you have many more small property cards in front of you. So count on a game time of two hours.
Of course, the game experience still depends very much on how players are connected and how well they play their part. Only then does everything really work 100 percent.
It is good, that not all cards are tied to use with this particular story. There are a total of thirty of them in the box, but some of them can be used to expand the offer for the basic game. And that is good, because every pinch of new variability is welcome. If, like us, you play Fog of Love from time to time, then you already know all the tasks. And if you play them with the same partner, then it's kind of a problem.
There is nothing to criticize in terms of processing. We already liked the contents of the basic box and there is nothing much besides cards, so there was nothing to spoil. And yet there is too few components in the box. Fortunately, its content fits perfectly into the original box, so you don't have to worry about the new one.
If you like Fog of Love, then there is no reason, why you should not get Trouble with the In-Laws. It is a great extension of the superb game, that follows the proven foundation formula, giving it a bit of pepperiness. Trouble with the In-Laws is a great extension for all experienced relationship veterans.
| | | |
| --- | --- | --- |
| | Designer | Jacob Jaskov |
| | Artist | Cecilie Fossheim, Mike Højgaard |
| | Publisher | Hush Hush Projects |
| | Year Published | 2018 |
| | # of Players | 2 - 2 |
| | Playing Time | 120 |
| | Mfg Suggested Ages | 17 and up |
| | Category | Bluffing, Card Game, Deduction, Expansion for Base-game |
| | Mechanic | Cooperative Game, Hand Management, Role Playing, Simulation, Simultaneous Action Selection, Storytelling |
| | Expansion | Fog of Love |
| | Family | Game: Fog of Love, Players: Two Player Only Games, Theme: Love / Romance |
| | Primary Name | Fog of Love: Trouble with the In-Laws |
Infos courtesy of boardgamegeek.com. More Infos.
Review: Fog of Love – Trouble with the In-Laws
Final word
Fog of Love is a great game as it arrived and with Trouble with the In-Laws, it gets even better. It brings many new tasks, but above all a noticeable increase in difficulty. Players have to watch new features and try to fulfill them. The relationship with the parents and the questions about it interfere significantly. There is more drama and another space for roleplaying. With all this comes a longer game time, but in the heat of the struggle to save your relationship, you will not even perceive that. You truly need Trouble with the In-Laws expansion, if you indulge in a partner of Fog of Love from time to time over the weekend.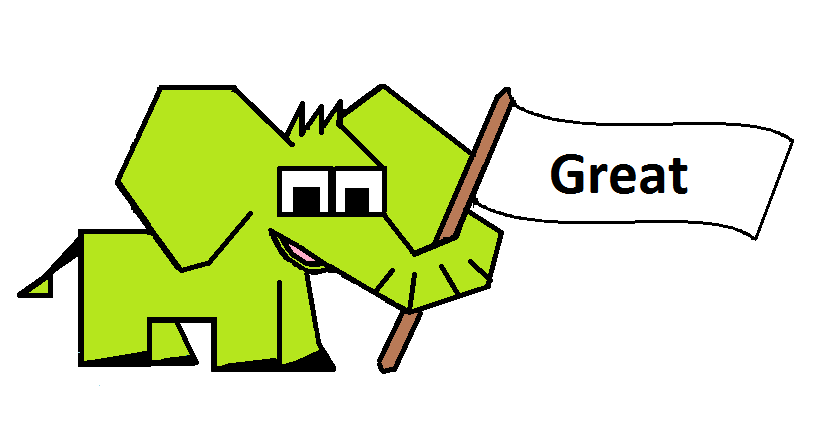 Pros
clear news in terms of rules
higher difficulty
still great fun
cards for basic game
new fates
for couples (still one of the biggest pros)
Cons
unnecessarily large box