It was as if the whole world crammed into a blender and somebody pressed the button. Suddenly nothing was in its place. If you wanted to cross the road, you had to go to the other side. All loose items rolled uphill and sun set in the east. Mountains of water can be seen pulsating and rocky mountains were calmly rippling in dams.
This all can be caused by one and only one thing: a new board game called Fluxx: The Board Game came out. It is successor of successful card game series Fluxx (such as Star Fluxx – review, Zombie Fluxx – review or Cthulhu Fluxx – review), which are based on bringing chaos to the game and among players. Game is still owned by the family clan of Looney's. And also author of the new board is Andrew Looney, while simple illustrations were prepared by Michael Hays. The game was released a few weeks ago, in August 2013.
And because it's a board game, you can find it in much bigger box, than its previous smaller sisters. The box has an elongated shape and is relatively deep for conventional ratios (depth is about 5 cm). The more tense you get, when you shake off the scented novelty plastic bag and set off to discover its secret corners.
Inside, of course, there have to be some cards. What would we do without them? But this time, they are hidden under the cover of sheets for punching out. You will discover two boards for monitoring rules in those sheets and also actual game tiles, together nine of them. Each is composed of four different and unrelated images. Each square represents a game room, where you will move in this strange world of fluxx physics.
For each player, there are three wooden figures ready and waiting. While the first two (red and blue) kinds have shapes of pawns, remaining yellow is simple cube and green is a prism. This is where authors perhaps first hesitated a bit, because players give a greater appreciation, when playing for the piece, than for an insignificant cube. Players will therefore needlessly argue about who gets which color at the beginning of each game.
Along with the pawns, there is a red secret hidden inside the second bag. This pile consists of plastic pegs, which will help you to follow rules of the game. And here is also main workhorse of the play – a deck of cards in five different species. One of them is not for gaming itself and will mark players color during the match.
Most of those others will be known to every Fluxx player – there are purple goals, blue action cards and yellow rule change cards. While we will be completely missing cards of keepers and creepers, there is one new kind bearing their green color used as a leaper. They will help you to move faster around the board.
At the start of the game, you find a starting tile among board and put it in the center. Around it, you randomly place with any rotation all other eight tiles to form a square board of nine tiles. Because each of them contains four pictures, game plan measured six steps for your pawns in both directions.
Once you have chosen your color, you put ahead of yourself its card to make it clear, which color are you representing on the board. For your three pieces, you can select any box on the starting tile. But you can leave it only in four of the eight possible directions, which are clearly marked with an arrow. It is the only limitation toward movement, you will encounter throughout the whole game.
But before we start playing, we should set the initial rules. Each of the seven "option" boxes is set to the left choice by plugging one red peg into the hole.Therefore, you initially mark number one for drawing and playing cards, unlimited cards in your hand and also number of steps available for your figure. And then, there are also other special options. According to chosen length of the game, you set number of tasks to be completed either to three or four.
Now you must shuffle remaining cards and hand out three of them to each player. Among the rest of the cards, you then find first five random goals, which must be put aside on the common auxiliary board. Now it's time for you to enter a new Fluxx.
Players always depend on active rules, which tell you which number of cards to draw and play. You only get to choose, which cards will it be. At the beginning, both these numbers are set to one. Then there is one novelty – a movement, that can split any way between your pieces on the board. Playing cards and moving figures must not necessarily follow directly after each other, but both activities can be alternated at will. At the end of the round, you must discard cards from your hand to follow set hand limit (if there is one).
And what are players trying to do? By shifting characters and playing cards, you must achieve to have two of your pieces on the boxes indicated on the active goal card (one lying at the top) at the same time. After meeting its target, one under it will get to the top and becomes new object. But whenever players want, they can play goals from their hand and cover top card with some new, thus completely changing the situation on the board.
Yellow cards of rule changes allow you to modify conditions of the game – for example increase the number drawn or compulsory played cards, but also activate special moves. Among their ranks is option to turn tiles, walk around (you step out on one side of the plan and return to it at the other end) or skipping empty spaces. How can such a hole in the pattern arise? Players in Fluxx: The Board Game can even moved tiles with pieces, that stand on them, to new location and therefore break the starting square formation!
Action cards are used to attack opponents, but also generally to influence situation on the board. Much greater hostility between the players prevails in match due to bouncing. An image can (with the exception of pieces with a hexagon) hold only one character at the same time. When somebody else wants to get in place, where someone is already standing, he simply pushes him away. Enemy is forced to jump backwards on any free neighbouring space. So players can push themselves back and forth for an important position on the board.
Game ends, when one of the opponents earns a specified number of completed goals. Amount is determined by agreement, but red indicator on the board can be even changed during play. Player, who reaches goal number first is an undeniable winner..
Fluxx: The Board Game is a clever extension of the idea, on which basic card game Fluxx stands. There's nothing missing here, from those things we enjoy on the original version. And there are even many tweaks and additions, it all looks great and it seems, that nothing could go wrong.
But unfortunately, gameplay is not as breathtaking as in the original card game. Fluxx has grown up, but handsome and elegantly simple principle he had packed inside, have matured too. Maybe this step to board concept was not correctly taken. But now, do not be so grim! That sigh fortunately does not mean that Fluxx: The Board Game is bad, only that it falls short in comparison with his older brothers and sisters.
The reason is, that individual turns last longer. Players have a lot more options and therefore are also thinking more. And waiting is not something, that we would have been used to in Fluxx. This makes the game a solid fun for at least one half hour, even with two rivals.
Everything you can complain about is compensated by ever-changing game board. Not only can you rotate tiles, but also move them to other places on the table. This is a great idea and allows excellent tactical maneuvers, that you would simply expect in Fluxx genre (yes, its a genre now!). Luck is still an undeniable God here, but occasionally peeks even chance to influence the outcome. This is due to characters, that help you to perform goals on your own. No playing of cards and hoping this time..
Again, game includes a good dose of conflict. Instead of treacherous creepers, players are attacking each other with cards and above it all by bumping. When you replace some goal with yours, you literally piss off others. And this is place, where Fluxx: The Board Game offers a thrilling experience. Each player has three pieces, but goal may change, and then suddenly your position is useless, because those new images are in totally different place.
Meeting targets is a matter of combining luck and tactics. You have to be smart with your movement, take advantage of all the rules and options, which are given to you by cards. Very important seem to be card jumps, but opponents can disrupt your card collecting by setting limit for cards in your hand. Each tactic has its counterpart here and this is definitely good news.
An important difference is, that this time fulfilling a goal is not enough. You need to complete more of them. It is therefore not so random and does not have those unexpected endings. Is it good? This depends on what you like about card Fluxx. Some might miss it, while many other players like to hear about it.
Fluxx: The Board Game is pleasant family fun with plenty of conflict on top of the cake. The game is highly variable due to cards and randomly distributed game board and will keep you entertained again and again. We could almost finish our review here, but its not over yet..
What is certainly disappointing is how a solution of pegs for rules is done. At first glance, everything is fine and you will be thrilled to have pegs mark everyting. Players surely appreciate a great overview of rules at first glance, which does not need any cards in the middle. But tails of pegs are too long and they do not stay in holes and are falling out as board is pressing towards the table. It looks elegant, but it certainly could be better resolved. Minor complaint goes also to the choice of playing pawns. Otherwise, the processing nice and simple.
According to the latest up to date information, publisher offers a solution for this issue. Owners of the game can ask them and they will be send pieces, that exalt counter board, so pegs have enough space under it. This is good news and we are pleased to hear, that publishers addresses the problem head on. Who has Fluxx: The Board Game, he may contact company via e-mail on customer-support (at) looneylabs.com and ask them about delivery of these additional objects.
Fluxx: The Board Game is a good game. And while we waited excellent game, we enjoyed playing it all the same. It will not be such a phenomenon as original, but fans of classic Fluxx will not be disappointed. It brings new ideas, advanced playability and with more game time, you are ultimately offered also a little more to experience. On the contrary, opponents of card Fluxx will not find any reason to like it even in the new board game form. It is therefore up to you, if you open your arms to a new level of chaos.
Infos courtesy of boardgamegeek.com. More Infos.
Review: Fluxx The Board Game – new level of chaos
Final word
Fluxx: The Board Game brings you a new dose of chaos. Beside a traditional card play, nine board tiles add new level of fun by comprising a game plan. Players are trying to accomplish all a goal: reaching two specific positions with their pawns. And you must be first there, of course. There are three pawns available for each player. But the situation is everchanging, you have cards in hand to support it, but opponents want it as well. Thanks to this, match is full of pawn-bumping, simply done by entering an already occupied place. This makes for a hilarious fun, but even more delight lies in moving tiles and rebuilding the whole game board in your favor. All this are additional rules, which have to be first turned on by cards on a common rule board. Active rules are marked by pins, which were a little disappointment as they were falling off the holes. Fortunately, publishers have solution for this by contacting their support. To do all this funny stuff, you use pawns. Some of them are nice, but others are formed only by cubes, which is kind of a lame. Whole game lasts longer, than original Fluxx and in more players, its a little longer, than it should be to keep everybody entertained. But in its heart, Fluxx: The Board Game remains fun game. Every glitch is compensated by new mechanics, which really enrich it and create a great addition for every Fluxx fan.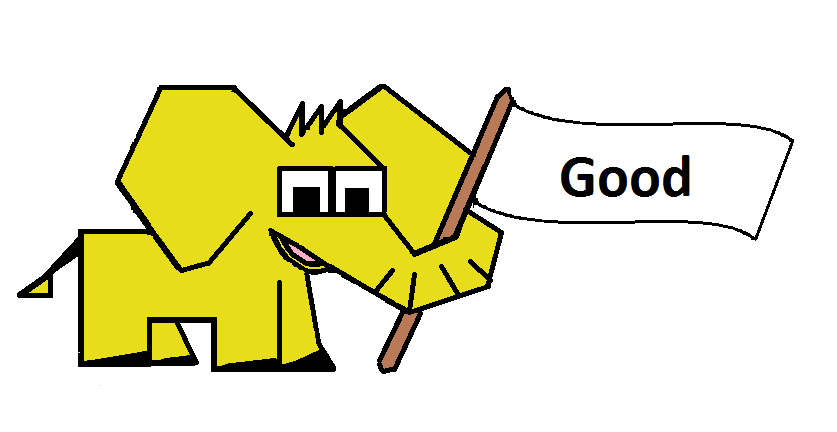 Pros
basically the same principle as Fluxx
new options with movement
goals are no longer based only on luck
you can give others a really hard time
rotating and moving parts of board
bumping
color swap (!)
Cons
longer gameplay lowers the fun a little
not too tempting pawns for players
not even this game can convince Fluxx adversaries about their error