On one side, supporters and guardians of the law and on the other a bunch of idlers, who does not know, how to properly hold colts. Or is it just the opposite? It depends on the city and also on bandits present. Everyone eventually has guns damn low at his waist and last bullet in the magazine. Will it be enough?
Nothing else is left for them (and you) in board game Flick'em Up! Every bullet counts a lot and a bad shot can mean end of your hope. Exactly all of this was used by authors Jean-Yves Monpertuis and Gaëtan Baujannot, who created the game for Z-Man Games company. And together with illustrations by Chris Quilliams, this game is a novelty for 2015. And as such, it is distributed for Europe by Esdevium Games.
Box of usual size (smaller than square) with a cowboy having his hat arrissed hides unusually big game. Space inside is occupied by six large cardboard buildings and also big plastic stands are included. Likewise, also clock tower and gallows will climb into third dimension. For players are also prepared cowboy tiles of two colors (two sides of the match) with slots for equipment, but also plastic figures of cowboys themself and another city residents. They will usually be all wearing cardboard hats.
Box also has number of additional components, namely a number of small tokens, whether it is the bags of gold, hearts pieces (lives), or weapons, water or hostages. These are all small chits, but there are also additional pieces of cactuses, barrels, fences and round wooden tokens of bullets.
At the beginning of the game, players must select proper playing surface, which will allow tokens to glide well. Another important option immediately follows as part of a booklet with the rules. We are talking about selecting one out of dozen of scenarios. Basic setup is the same, and its all starting with division of roles of villains and law supporters. Each side gets five cowboys under their control (together with their life tokens and firearms) and determine the order, in which they will participate in the game. According to that, players choose their cowboy tiles. Based on the current scenario, playing area is created as a whole city with buildings and other. Everything can begin.
Game is divided into rounds, which are measured by clock standing next to playing area and each of these rounds will see competing teams activate their cowboys, one after the other. Once the shooter completes his action, his owner turns the hat to side with a different color and thus indicates, that this figure has already done its contribution for the round. Active hero color coincides with color of time printed on the clock.
Each cowboy can do two actions in one round and they can be easily the same. The choice is a total of three operations, of which the base is movement. Active player chooses cowboy to move, replaces him with a round disk and tries to move him to the coveted position by one flick with a finger. The movement is unsuccessful, if the token touches any object or travels outside the arena.
Buildings are using support blocks, so they are slightly lifted in the air. This allows heroes to enter them and use other actions bound with their content. Everything, that is needed for cowboy to get into building is to stop in the area under it. Inside, they can pick up items to fulfill their tasks.
But because heroes are cowboys, their main task is shooting. That is, why they are in possession of a weapon, whether it is a start-up gun or other better shooting tools acquired during match. For the purpose of shooting, player takes a dark disk representing bullet and places it next to a cowboy. Then, he just has to flick the bullet towards another cowboy. For a succesful hit, bullet has to flip target over. Target then loses one life point.
When the hero loses his last heart, his pawn ends in the game and corresponding plate is even with all equipment turned to opposite side (with a tombstone). The game ends, when one team fulfills its condition specified by scenario. But if this does not happen and clock strikes noon, winning team is determined by other conditions. Even those depend on the selected scenario.
Flick'em Up! is actually a purely flicking game. Now your fingers, feeling and correct aiming will be the main hero of battles and shootouts. And it does not depend, which scenario will happen on a large table (yes, that is truly needed!). But these scenarios and generally rich pieces equipment representing environment is pushing the experience much further. Each of ten stories is different, althoug a little unbalanced. But the overall experience varies and you can create your own!
The game is purely a team fun. Individual teammates take turns in a prearranged order, but they do not have to have clearly defined heroes. Everyone can choose one of the cowboys to activate in his turn. Then, a true role can be common decisions, that will take abilities of individual team members into account. Everyone must cooperate and communicate while thinking of combat tactics.
Each team is bound to one side of the law and that also correspond to tasks, that he has to complete. They include some additional elements, getting coins or saving some people. Thanks to that, players seem to always have a little different adventurous experience and this variability is easily accomplished. From the perspective of balance, teams slide down on a slippery slope, when first gunman gets out of the game. Fewer pieces also means fewer actions and thus considerable disadvantage for the involved team.
In addition to direct conflict on the board, gunmen may also call others for a duel. This occurs in particular, when at least two of the cowboys of opposing teams find themselves inside the same building at the same time. Miniatures are set aside the main game space and try to hit each other. Another way for a duel to happen is a shootout for victory.
All mechanisms revolve around skill. This can be great news for one, but bad for another. But if you like games, where you have to show off some motion ability, then Flick'em Up! Is certainly in the highest league. The game is also a little tactical, but the most fun and outcome depends on the skills of the participants.
Game will not last long and keeps tension from beginning to end. But what is more important is the fact, that both good and evil sides can accomodate as few as one player on each side. Number of cowboys remains the same and experience therefore will not suffer.
At the same time, inclusion of minor rules makes the game a little more complicated and more suitable for demanding gamers. But they usually do not like skill game too much. This is, where game remains a bit schizophrenic. But it does not change the fact, that processing is great, even in the cardboard version.
Flick'em Up! can be a fantastic achievement, but it depends on the particular gaming group. Light flicking mechanisms in combination with minor rules make the game surprisingly fun and still a little tactical, but still emphasizes mainly skills of the players. But it will have success thanks to its theme also with families or can be used as such variant of the snooker, when friends are sipping beer on the table and have enough space. Flick'em Up! will not steal your breath, but can provide excellent light-hearted fun, if you are into these kind of things.
Designer
Gaëtan Beaujannot, Jean Yves Monpertuis
Artist
Chris Quilliams
Publisher
Pretzel Games, Bergsala Enigma (Enigma), Filosofia Éditions, Galápagos Jogos, Ghenos Games, Lacerta, Ludonova, One Moment Games, Z-Man Games
Year Published
2015
# of Players
2 - 10
User Suggested # of Players
Best with 10 players
Recommended with 2, 3, 4, 5, 6 players
(73 voters)
Playing Time
45
Mfg Suggested Ages
7 and up
User Suggested Ages
6 and up
(25 voters)
Language Dependence
No necessary in-game text
(15 voters)
Category
Action / Dexterity, American West, Fighting
Mechanic
Flicking, Pick-up and Deliver, Team-Based Game
Expansion
Brettspiel Adventskalender 2017, Flick 'em Up!: Blacksmith, Flick 'em Up!: Red Rock Tomahawk, Flick 'em Up!: Stallion Canyon
Family
Components: Wooden pieces & boards, Game: Flick 'em Up, Mechanism: Finger Flicking Games, Organizations: Forgenext
Primary Name
Flick 'em Up!
Alternate Names
Flick 'em Up!: Dzika strzelanka, Flick 'em Up!: Tierra de Forajidos, Vigyázat, vadnyugat!, 荒野大彈客
Infos courtesy of boardgamegeek.com. More Infos.
Review: Flick'em Up! – get your trigger finger ready!
Final word
Flick'em Up!
will challenge you to a fight, unless you give the game at least one chance. Well, it's really not worth the try, if you do not like games of skill. The whole fun of this innovation revolves around flicking, because gunmen are using this action for movement as well as shooting. But the game also contains a number of small details and elements, that make it more tactical. Overall, this is primarily a fun team game with a number of scenarios, freedom to make your own stories and all this with excellent processing. Flick'em Up! Is not a game for everyone, but if you have skilful fingers, then you should definitely try it. Skill-dependent games do not get much better, than this!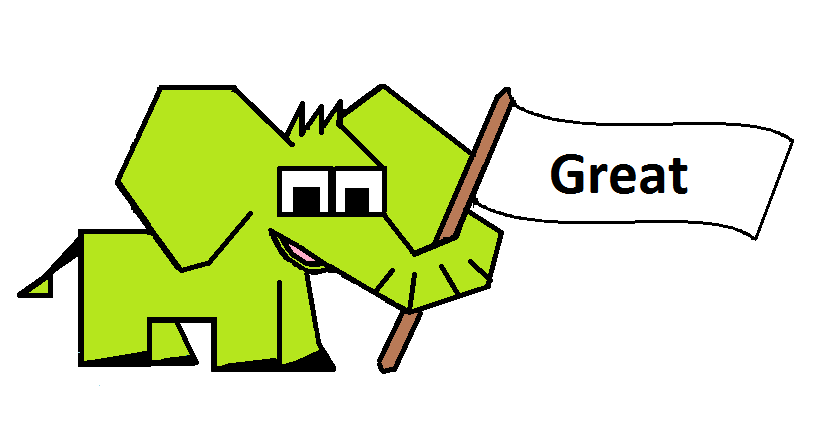 Pros
lots of elements for environment
team game
players do not have their own cowboy
option to enter the building
scenarios and different tasks for teams
number of minor rules makes the game more tactical
Cons
emphasis on skill
team with first knockout cowboy has disadvantage
not very clearly written rules