Fire was just the beginning. There is nothing left of the flames and the smoke has cleared. But more disasters rush towards our ships, because its systems were heavily damaged. And there are many wounds, so there is almost nobody to take care of the whole vessel. Doctors will be the true heroes in a dangerous and explosive environment for the next few moments.
After the drama, that brought the game Fuse for the players, designer Kane Klenko prepared a novelty called Flatline. The game was released in 2017 by Renegade Game Studios, with Sean Thurlow's illustrations. And all this news is distributed in Europe by Esdevium Games.
Low dark box offers a scene from a medical center on a space ship. Inside, players can await board divided into parts, that fit together and create map of the medical room. In the middle there is a large circular area, to which the player attaches a turntable of life support. Depending on the number of participants, they will prepare a deck of patient tiles containing different symbols in five circles. They will take the created pile and reveal top four on prepared locations of the game board. Circle of life support has to be turned, so the arrow (diamond) points to the first place on one of them. Next to the board, they prepares a shuffled deck of emergency cards.
The placement is followed by putting energy cubes on the recharging positions and power indicator is equipped with the rest of the glowing cubes (choice of its side will select the difficulty). Players then have to split roles of Chief Medical Officer, internist and ordinary doctors. Each participant chooses the color, picks up the six dice covered with symbols and places them in front of them. One dice of his color is set aside for now. Blank healing slots used to overlap the completed tasks are placed next to the board.
Chosen player will act as the leader of his team through several phases of each round and at the beginning, he puts one of the cubes of power off the scale. Gradually, their removal clearly gives the participants indication, how time is ticking away. At the same time, the number below the removed dice determines, how many emergency cards can be played by the player. They will be placed to the matching side – either blue or orange – of the game board to the lowest free position.
Individual places are numbered. Players will roll two dice and their values will show, which cards from positions at the blue line are activated. Their effects will not be good news, and instructions from all the cards, that are in these positions must happen immediately. At a later stage, this can be particularly unpleasant, because blue strip may hold cards in two rows one above another. Then they can plan their tactics for the next round.
This takes place in real time, within a one-minute deduction. At the beginning, players run a timer, whether a standard stopwatch or a special Android Flatline app on a phone and then everyone rolls his set of dice. Players can then instantly start communicating and talk with teammates in an attempt to use dice (= healing actions) on patients or emergency situations. But at the beginning of each line is also an icon, that determines number of players, who have to participate in the treatment (one, more, all).
Requirements are not just for patients. Team must also deal with the crises that occur around them in the form of emergency cards, whether they are located at the orange or blue border of the board. By sacrificing one die, players can secure the chance to re-roll any number of dice for one of their teammates. Each line on the patient's board or entire alert card must always be filled within one round and the dice can not be transmitted from one round to the other. And the patient's successful treatment routines mean overlapping circle with an empty ring. Emergency cards are simply discarded. Unresolved card in the orange position – critical area – is immediately moved to red line (third side of the board) and turned upside down. If a whole series of four cards is filled in here, players were not able to complete their mission and immediately lose.
All endeavors end with dice or elapsed one minute. During the game, players can get another round, if they used recharging station and fill it in time with their dice. After that, players turn the center of life support and the battle continues with the new round. Time runs not only in individual rounds, but also total counter of number of rounds. If players fail to cure all patients before they have passed the prescribed number of rounds, they lose. Otherwise, a long time before the cure of the last patient, they could be celebrating victory.
Flatline is a crazy dice action, in which the players talk about their tactics, but its all overwhelmed by the chaos and effort to negotiate just a few moments later. All doctors act under time stress because each round has a fixed timer. It would seem as easy task to split seven dice, but not if you are trying to coordinate your actions with others.
It is in this co-operation, where an essential element of every round lies and the Flatline secret of fun is hidden. Only a fraction of the time for decision-making guarantees tension and uncertainty, that gives rise to errors. No one is trying to surprise others, because they all win or lose together. It is a pure cooperative game that, however, contains dice as opposed to the classic progress.
Game offers especially great pace. Because the individual turns are fast, the only thing left behind is the management of the cards at the start of the round. But there is a tension, when players unload cards and evaluate their unpleasant effects.They can not react to that at the moment, but they always have the chance to get rid of the most negative cards. There is very little of dice to do it all and it is not easy to decide, where to place them to minimize danger and damage.
In addition to real-time minutes, rest of the game stays pretty calm. In addition, all participants have the opportunity to discuss tactics before running timekeeping. That's why this game is probably closest to those who otherwise do not like real-time games at all. So this one really has a chance to be interesting for them.
Game is very simple. The rules are quite long, but most of them contain pictures and examples that make it even clearer. This makes Flatline easy to learn even with less experienced players, and the overall progress is also very easy. No complicated paths, just quick decision-making between many places, but all of them have basically the same rules.
An interesting feature are lines with different player number requirements. As a result, it is not possible to divide tasks easily before start of the round, because situation is also co-decided by the dice roll. It is only then, that the chances and possibilities of the entire medical team are clearly defined.
Flatline can not be compared to other co-op games in real time, although Space Alert could be on your mind. However, games are so different in terms of their course and co-operation, that it is not realistic to compare them in any way. Space Alert remains a matter of higher playing level, but Flatline is all about keeping it simpe and accessible.
Co-operation is well-suited to different numbers of players. The more participants, the harder it is to talk it all out  and therefore overall success is really not guaranteed. However, thanks to the fast-paced turns, the game is really quick and one battle with time will take you just over half an hour.
Flatline is a super cooperative science fiction game for all less experienced players. One minute of intense fun in each round is complemented by tactics and coincidence, that throws the whole team on their knees. You have to deal with all the pitfalls and cure the crowds of patients. Flatline offers elegant dice fun that is casual, simple, but it's also great for those, who are not overly demanding.
Designer
Kane Klenko
Artist
Sean Thurlow
Publisher
Renegade Game Studios
Year Published
2017
# of Players
1 - 5
User Suggested # of Players
Best with 5 players
Recommended with 1, 2, 3, 4, 5 players
(26 voters)
Playing Time
45
Mfg Suggested Ages
10 and up
User Suggested Ages
12 and up
(5 voters)
Language Dependence
Moderate in-game text - needs crib sheet or paste ups
(5 voters)
Category
Dice, Medical, Real-time, Science Fiction
Mechanic
Cooperative Game, Dice Rolling, Push Your Luck, Solo / Solitaire Game
Family
Components: Dice with Icons, Series: Madison Game Design Cabal, Setting: FUSE
Primary Name
Flatline
Infos courtesy of boardgamegeek.com. More Infos.
Review: Flatline – a thin line between life and space
Final word
Flatline is the story of doctors on a collapsing space ship. Their job is to keep the crew alive and it is not an easy task at all. They must work under time pressure. However, Flatline will get provide one extra luxury - they can make pauses, take a breather and calmly prepare for the next realtime action. Randomness comes into play, but it's quick and fun just to qualify the whole game as a fun for beginners. Flatline is a demonstration, that even a real-time cooperative dice game can be great fun.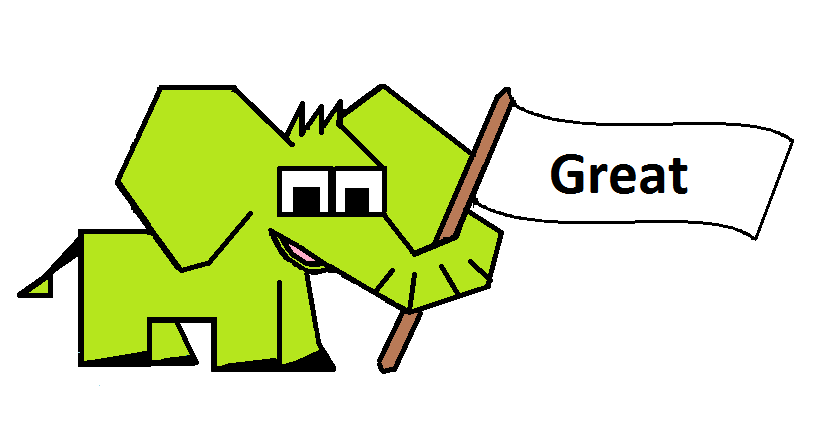 Pros
simple rules
cooperation within one minute
sufficient tactical possibilities
beautiful processing
minute action, but also quiet planning
game time
good in all counts
Cons
coincidence
chaos in that minute