No one understands me. I can laugh, frown or cry, I always get the wrong reaction. Is it my fault? Or do the others just not know how to react to such flood of emotions?
No matter which answer is correct for you, board game Feelinks will always helps. It is a unique learning game for all playful family members, prepared by Vincent Bidault and Jean-Louis Roubira. Their work was released at first in 2015 under their own production. And since game was a great success, two years later it was re-published by Act in Games. Thibaut Quintens and Frank Chalard's graphic have been fine-tuned. Distribution channels are then provided by Blackrock Games and Esdevium Games.
This is a game, that is really centered around emotions. And we can see proof of that on the lid of a small square box, that is dominated by a few interestingly illustrated characters, who are rejoicing, but also looks surprised. Inside, players find an octagonal game board with numbered positions at each edge, but above all a scoring scale in the middle. Players place this board on the table and place each card in one of those eight positions. These are marked with different icons of emotion types, so that a wide range of responses is always present in the offer. Then, according to the age of the players and their wishes, they can also choose a set of cards, that will guide course of the game.
Each participant chooses his own color and places a single round tokne on the start of the scoring line. However, color determines primarily a set of nine voting cards with numbers one to eight corresponding to emotion offer spaces and one additional symbol of conformity. Shared inventory will also include partnership cards in the appropriate numbers to create random pairs every turn.
At the beginning of each round, one of the players takes one's role as a champion of emotions. He picks up the top card from deck of situations, chooses one of three moments there and reads it to his opponents. Everyone is now choosing a card, that matches his emotion for such a moment. He can only choose from current eight cards, although there are two dozen different emotions in the game.
Partnership cards are then necessary to identify and create random groups of players every round. These partners try to guess each other's feelings. They try to choose one of the remaining eight cards in hand to describe emotions of their current partner. If they would like to guess the same feeling as they chose, they have to use conformity card, because numbered card has already been used is in front of the player on the table.
Players then reveal first how they voted themselves and then find out, whether their guess was right. It is the match, that ultimately determines scoring of the temporary team. If at least one of the pair guessed correctly feeling of his partner, they both get points. In case they both were right, they get three points instead of one. Then the roles of the emotion master change, a new situation is introduced, players react again and new groups are created. Game continues like this for chosen number of rounds. Player with highest point in the end is the winner.
Feelinks is a game combined with a "get to know you" moments. Players in every game learn something new not only about themselves, but most of all – about all their friends and family members. For many players, it's much easier to talk about your feelings in a game, than in real conversation.
Situations are chosen interestingly. Their offer is quite wide, but chance of their repeating is the biggest issue you can have with this game. If players encounter the same situation again (and it will take some time, before you get through three questions on each of the 120 cards), it will no longer be a challenge. If you are in a team with the same player, you will have a significant advantage over others.
Gameplay focuing on estimating other players is interesting. Best of all, however, is the fact, that new teams and alliances emerge every round. This means, that players must really communicate with all the participants in the game and they get closer together. Knowing the feelings of others is a very important element to be appreciated even outside of this game.
Three sets of situation cards is an interesting division, that takes into account age of players, but also the group, in which the whole game is played. Some questions are more suitable for family, others for party with friends.
If you like card games, in which you estimate thoughts of others, then you will definitely love Feelinks. However, besides entertainment, game can also be used as an educational tool. Knowing the emotions, expressing them and discovering the world in other people hearts, is a moment, that can be especially exceptional for younger players.
But the game itself is fine too. The games are not too long to risk losing you interest. The finale and revelation of the winner is a matter of thirty minutes. Throughout the game course all players are involved in the process, because the rounds are running simultaneously. Players do not have to feel omitted from anything, that is happening.
Processing is very peculiar and original. In particular, the illustrations will probably catch your eyesight, but they may also seem too crazy to some players. But these exaggerated poses and accentuated features are elements, that really fit into this emotionally focues game. The quality of the components is very good and there is nothing to complain about.
Feelinks is a very interesting game about emotions and empathy for others. Without having it (or having a large dose of luck), its not possible to collect points. But this may be seen as a negative as well, because many players simply do not like estimating the choices of others, that can not be quantified and influenced. But Feelinks perfectly fulfills its awareness role and on top of that, its ultimately a fun game.
Designer
Vincent Bidault, Jean-Louis Roubira
Artist
Franck Chalard, Will Terry
Publisher
Act in games, (Self-Published), AURUM, Inc., Funiverse, Jolly Thinkers, Mercurio, Raven Distribution, Reflexshop, Social Sloth Games
Year Published
2015
# of Players
3 - 8
User Suggested # of Players
Best with 5 players
Recommended with players
(1 voters)
Playing Time
40
Mfg Suggested Ages
8 and up
User Suggested Ages
6 and up
(2 voters)
Language Dependence
Extensive use of text - massive conversion needed to be playable
(1 voters)
Category
Card Game, Educational, Party Game, Word Game
Mechanic
Betting and Bluffing, Storytelling, Team-Based Game
Expansion
Feelinks: Peur Promo Cards
Family
Crowdfunding: Kickstarter, Theme: Psychology
Primary Name
Feelinks
Alternate Names
Feelings, FEELINKS, Feelinks 同感, Feelinks: Az érzelmek játéka, Feelinks: Il Gioco delle Emozioni, 필링스
Infos courtesy of boardgamegeek.com. More Infos.
Review: Feelinks – all emotions in one box
Final word
Feelinks is an interesting game. Firstly, it trains expressing and learning emotions, but at the same time it allows players to get to know each other. The themes are interesting, the offer of emotions is changing and the fun remains. Well, if you like to estimate the feelings of others, because that's the only way to score. The game is fast, of course, depending on coincidence. But a limited number of questions, though there are many of them, can become a bit of a problém, if you play often. In the end, however, Feelinks are fun and provide enjoyment, which is the most important thing for our final rating.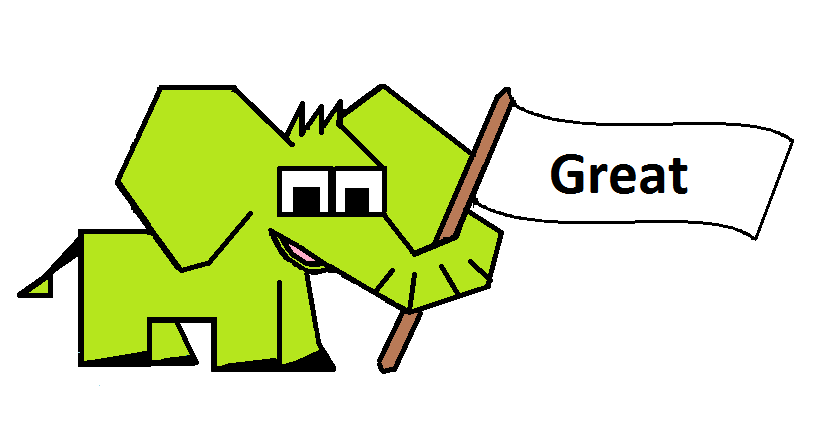 Pros
teaches to know of emotions
a lot of interesting scenes
players have to estimate their rivals
different emotions to choose from every time you play
original processing
Cons
later problems with replayability
coincidence in emotion guessing