I only need to hang with me hands on a branch and look down. I do not want to move at all, but I am bored. And I see, that similar problem has also panda lying in the nearby bushes and snake basking on a rock. Both are lying on their back and are bored. We are waiting for the hand, that moves us a little farther, without having to expend some energy by ourselves.
That hand can belong to you, players, in board game Faulpelz. Its author is Rüdiger Dorn (Istanbul) and it was published for the German market by KOSMOS. Playful and lazy game has illustrations by Michael Menzel and it all came to be in 2014 as a novelty for our Christmas tree.
Why the German market? Because inside the box, you will not find different rules. Fortunately, the whole game is so simple, that we can learn it together here and now. Just pick up this black box, cover the eye of an unau and open the box. Inside awaits a big pile of sheets, all containing only square cards with animals.
There are different kinds with parrot, lion or already mentioned panda. There is no so many animal species overall (nine kinds), but pieces differ otherwise. In the upper right corner, each tile has printed a point value, while to the left, there is other information told to players by animal silhouettes. How big family they need to collect to start celebrating and get points for group of these endangered animals.
In addition to these pieces, cardboard was used also to make long guides, that limit the playing area from two sides. They wear the letters, that make it clear to put them together. At the bottom lies a pack of cards. They also have animals on them, but this time they have different colors and back side arranges them to sets of six.
At the beginning of the game, it is necessary to properly shuffle all the tiles (for example, in bottom of the box). Before players start to create some area of them, they have to connect those thin cardboard parts from the top and right. These sides will limit the way animals can be removed. Only then can players together randomly spread tiles into fifteen columns and seven rows. Each player chooses a color and receives a set of his cards, ending setup.
After that, players take turns. Each such a turn starts by playing one card from players hand. This corresponds to one type of animal. Now, player may take one corresponding tile from common area for himself. But accessible are only those tiles, that have at least one side free and therefore are directly adjacent only to three (or less) other animals (not counting diagonals).
Player then has opportunity to get one more animal and this time, it may be of absolutely any kind. This pet must be a direct neighbor of the first one. Played card goes to player´s own discard pile and he will be able to pick it up later. At the end of his turn, he may always draw one card, so he holds three different creatures again. Then another participant gets the chance to visit animals in their playpen.
All players are going for the same – to establish the entire family as quickly as possible. And not only one. The desired size is represented by number in the upper right corner. Number of animals, that are hiding under this one card, is noted by silhouettes to the left. Only then, when a player has enough silhouettes on his tiles, as he is commanded by that number, he can set this family aside. Then, he can even start collecting the same animals again, making them into a new family. Players but collect several families at once, and their ranks are gradually filling up.
Tiles with birds serve as wildcards and can become a valuable part of any animal family. Game ends at the moment, when players have used their seven cards for the second time. This means, they have a total of fourteen turns to form the best possible families under their protection. Then, all that has to be done is to evaluate all assembled family members and whoever acquired most points (sum of the numbers in the upper right corner) is the winner.
Faulpelz is hilarious family game, which will be appreciated especially by children. Its modesty literally predisposes it to be. Because it contains no luck (except for the initial distribution of tiles), even tactically based players in need of a less demanding game will appreciate it as well. Faulpelz will not be over-stretching their skills, but everyone should at least appreciate a clever tile placement usage.
Since the players alternate and gradually draw pieces, they are not able to planned far in advance. Yet still, its possible at least for the next round, when you can have some idea of your chances. This game certainly will test your memory, because all players have the same sets of cards, that are used publicly. Likewise, collection of animals are not allowed to hide as well. Therefore, with the upcoming seventh and fourteenth round, it is becoming increasingly clear, in which direction your rivals will turn. So you can made it hard for them.
Game end is clearly defined in advance. This allows players to plan better and are not qualified for any surprises. Biggest battle is for animals, which are hard to get to at the moment. A fixed number of rounds also carries the clear setting towards length of the game. There is not much to think over during your turn, so usually each player has decision about his played card, before he actually gets to turn. Because of this, match last only half an hour in three and four, with two players is even shorter. The joint plan will remain so full, when you are finished, that you almost feel sorry for taking the time to set it up (and this is pretty timeconsuming). And this means, that it is not even a bad idea to increase the number of card passes to three.
As we mentioned, Faulpelz is an excellent choice for children. They can handle the game without any problems since the moment they are able to count to ten. Eight years printed on the box still apply, and you can cut it by one year, if you have a clever little boy/girl.
We can only blame game for its lengthy setup. Players join forces to spread more than a hundred cards, and it still takes about five minutes to do so. You can not merely throw them into lines, but it is necessary to observe at least some little arrangement, because neighbours play a crucial role here. And this makes even repeating match difficult, although it is otherwise pleasantly variable, because animals are always distributed differently.
Faulpelz is another game, in which players try to collect sets. This time its about tiles and their numbers, whose points are known from the beginning. Similarly, all animals are positioned on the board from the start. Players then have full control and have to fight only with others, who will want to win as well. Getting to animals is done by playing cards, which have to be selected carefully. Faulpelz is a tale about lazy animals for undemanding players.
Infos courtesy of boardgamegeek.com. More Infos.
Review: Faulpelz – fun for the lazy ones
Final word
Faulpelz is a board game, in which tired animals play a major role . Maybe they are really lazy and maybe not. In any case, it is up to players to visit them and picked them up to make families. To do this, each player has to play an apropriate card, that allows him a visit to one of the species and also one of his neighbors. But only such tiles, that are approachable from at least one side. These two tiles are obtained to form families, that bring points for entire set. Game is all about public information and contains no luck whatsoever. This is not a difficult or challenging game, but rather a light entertainment for all. But on the way to animals, you must swallow longer setup every time. Only then, you can let Faulpelz entertain you and not just once, but every time you return to it. Do not worry, these lazy animals are not going anywhere.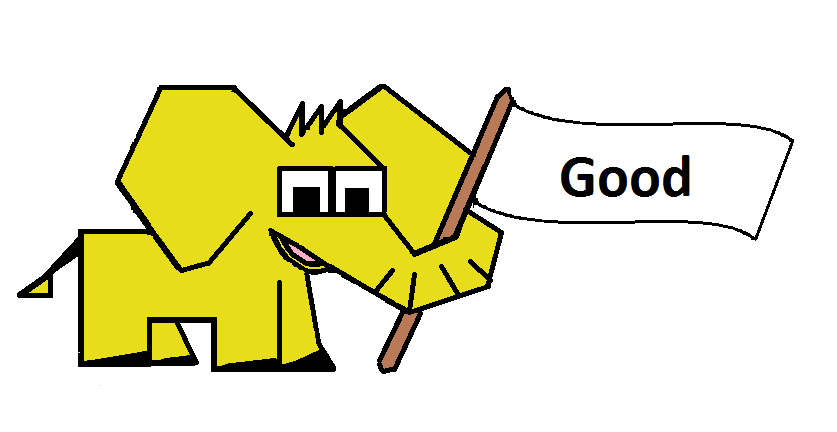 Pros
simple game for all
fixed game length
memory element
absence of chance
interesting in all numbers
players are struggling for animals
nice graphics