Ding. Dong. Thirty-Forty. Match point Bartel. Ding. Game, set, match, Bartel. Thank you all for watching. It was exciting experience until the last ball, exactly as it should be in tennis. From the central court in London, we wish you a nice day and see you soon on another great tennis tournament.
Tennis is one of the most popular sports. Among the individual ones, it can be even described as quite possibly the most watched. Sending ball over the net has got a large pile of fans and a lot of different versions, such as squash, racquetball and ping pong. But the father and king of them all can be only one.
And this is also a popular sport attracting interest of those, who are in fact too lazy or clumsy to do sports. They can watch it or play it without real effort. But sometimes even these athletes themselves play these nonsport versions just for fun and entertainment. Movies, books, computer games, you name it – tennis is already there. But what about card game? This seems quite innovative. Its name is Famous Forehand and belongs to a series of card games beginning with word Famous.
The author of all of them is same – designer Rob Bartel. Mentioned author is signed under everything from gameplay, to graphics and rules text. If tennis is the game you are interested in, you will find that boasted with one more statement – apparently this is the smallest tennis game in the world. And it's really true.
Box hiding Famous Forehand is a classic card size in wide and height, but its only approximately half a centimeter thick. Hidden inside a small brown case, you will find in addition to the rule sheet everything needed to play the game – incredible nine cards!
Small case has no closing lid on its opened side. The opposite side (the shorter side of the rectangle) is almost closed and there is only a little opening, which will help you to get cards out of the package. Given how thin the packaging is, it could be difficult, so its a nice and thoughtful solution. Fortunately, after you push it a little from the other side, you pull them out without problems. Along with them, there is only a guide on how to play the game inside.
When reviewing these nine cards, you will find that one is very different of those others. It is reversible and moreover, it has written SERVE LEFT and SERVE RIGHT on its sides. This card specifies the player, who is serving the ball and at the same time, direction of this serve is decided.
All other eight cards are only one-sided. On each of them, you can see half a tennis court with five positions for the ball. Only two of them are occupied with a real yellow tennis ball – these are the ones, where you can catch your opponents shot with your tennis player. From that point then leads a yellow line with one or two arrows informing you on the power of the strike.
And because it's all found inside a tiny box, we can go straight to the game, because the whole preparation is lightning fast. Except you'll still need a token representing the ball. It is not included, but a simple coin or wooden cube can be used, it depends on your choice and how atmospheric would you like your game to be.
Now in the right sporting spirit, we should calmly with flip of the coin specify a starting player. He gets the serving card and places it in front of him with any side up – serve right or left. To play your first match, you still need paper and pencil to record the points for both players during the game – points, games and sets.
Once the starting player has been selected, you must shuffle remaining eight cards togehter and deal them fairly – each opponent gets four. If you would own two sets of Famous Forehand, you could even play doubles with total mix of sixteen cards. Exchanges could have been longer and more intense, just play area would still remain within the court only and not extended with the sidelines as in the real doubles.
Players have cards in hand, and therefore can play their first ball. How else, than through a service. The server (= beginning player) can decide, whether he wants to serve to the right or left. But he can only do that on the first ball of the game. Then, the card always turns around like in the real thing – right-left-right and so on.
First, who plays a regular card is the receiving player. The ball goes to the other side of the court according to a yellow arrows pointing from the server's side. Double arrow stands for the ball to the back line of the pitch, while the single arrow indicates chopped ball, which will make your tennis player run for it.
The player, who's side is the ball on, must always respond with appropriate card, containing ball on that particular place, where the arrow is pointing fro the opponents side. Each card contains two such places.
In this way, the players exchange balls until one of them has no cards to play in his hand. This means a situation, when player has no card with ball in desired place. Players thus primarily determine in early time of each ball, which way will be the remaining exchange headed.
During more games, you become to remember, what cards are available in the game, and thus you will know, what your opponent hand is like – all cards, which have not been played or you do not have in hand. Until that moment, the game was partly result of chance, now it becomes a tactical battle of two tennis players.
Each ball is played till the end, and means point for the winning player, just as in classic tennis game. Beyond that the rules does not change and remains within the classic counting 15-30-40-deuce-advantage. This proces should players already know, when playing this game.
Length of the game depends on the players, who determines number of games and sets. Experienced players will take approximately half an hour to finish one set, just like in real tennis game.
Famous Forehand was very pleasant surprise for us. We admit, that we approached the game with a certain skepticism. Nine cards per game, which should simulate a sport. That felt just completely unrealistic and impossible. But in fact, Rob Bartel managed to create an interesting and dynamic game, that will certainly entertain you.
Best of all is Famous Forehand suitable for the road, because it is really tiny and fits into every pocket. It takes up almost no space, you just need to have a note pad and a pencil.
Each ball is affected with cards dealt at the beginning, but most situations are playable and can be won. And if not, then you just managed to get an ace from your opponent. That's great! Individual exchanges never last indefinitely and can contain only up to eight returns. In final phase, the serving player has a little advantage of being the last player to have card in his hand. Thus he has better position for a ball win, while the opponent no longer has anything to avert it.
Cards show wear relatively quickly, and although it is not entirely a bad thing, it would be probably better to sleeve them. On each card, you can find quite ugly red dot inscription with a sign "Your brand here". This brings a little shade on Famous Forehand, because is appears only as a promotional product. Fortunately, we got used to this red sign quite quickly and then enjoyed the simplicity of the game system.
Famous Forehand will definitely surprise you. First, just the fact, that nine cards are enough to compile a full game. Well, then you will be surprised again, that the tennis is really playable and fun. Although there is not too many strategic options, but is still brings the feeling of a true gentleman sport.
Infos courtesy of boardgamegeek.com. More Infos.
Review: Famous Forehand – tennis game for your pocket
Final word
Famous Forehand is a card game, which will capture you at first glance with its size. It is really probable, that this is the tiniest tennis card game in the world. But dimensions are fortunately not directly proportional to amount of fun, which is waiting inside. You surely know, how a simple tennis game is played. This one is similar, but players are returning opponent balls by playing cards. There is a ball on two of possible five locations on them, marking spots, where your sportsman is able to run in time. Match runs pretty smoothly, because each interchange is limited to eight cards. Serving player has to switch sides after each ball and that makes each ball different, just as dealing cards randomly. Tense battle is getting more strategic, when you memorize all eight cards. Whole impression is spoiled only by a red spot on the back side of the cards, meant as advertising space. Match can drag a bit, when you set wrong length and could correspond to a real tennis battle. But you can let your feet rest today. Seat yourself down. Quiet please! Famous Forehand to serve!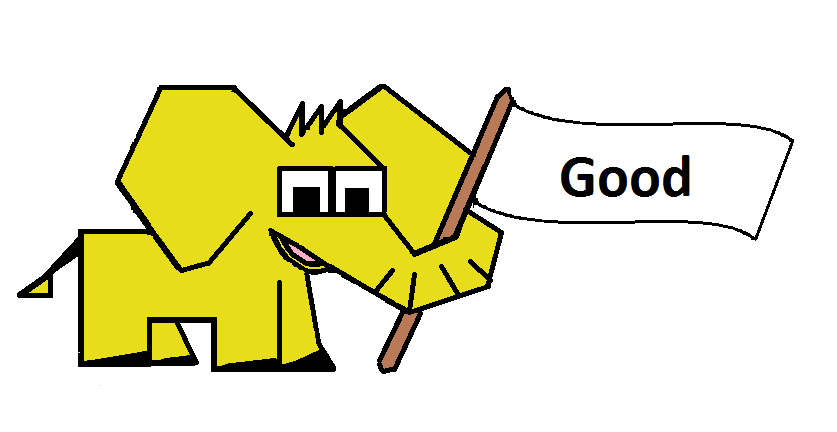 Pros
really small game
simple
tennis simulation
quick balls (maximum of 8 returns)
serving player alternates sides
only nine cards
serving player has advantage
gametime can be set
Cons
advertising place on cards
game can be quite long with deuce
advantage