The track is ready to decide contest between two riders. Their cars are not nearly the same, but the chances are. One machine is better at corners, while other is faster on the straights. Who will drive through track faster and crosses finish line first?
To find this, you do not need big boxes, car miniatures, big circuit maps or dice. All you need is nine cards hidden inside this tiny box called Famous 500. A game by Rob Bartel, as well as other games from this series, contain only such limited card number. We have had the opportunity to read about Famous Forehand tennis game (review). Nowadays, we will look at automobile racing.
The box is exactly the same as last time. A thin small pocket filled with nine cards and folded booklet outlining the rules. All is easy to remove by pressing down on the small hole on the other side, than you actually pop up cards.
Each of these nine cards has speed in its upper left corner in miles per hour. The lowest is set to 40 miles, the highest calls for 200. Next to it is drawn an elegant retro speedometer, whose needle corresponds to the speed. Below this value, there are three essential lines for the three route difficulties – curvy, wavy and straight. Each of them carries on demands for three parameters of your car, who will play role in the game: tires, fuel and engine.
And that's it. There is not anything more, what would you get by buying Famous 500. Exception to this statement is obviously the folded booklet with rules, which is a bit longer this time, than the of Famous Forehand. If you scroll it through, you certainly get attracted mainly to the last page, where a track is drawn. It will immediately remind you of F1 Monaco Grand Prix. And yes its really this circuit.
Would it surprise you, that this track will be your host for the race cars? Certainly not. Which other should it be? It is divided into sections corresponding to the colored lines on the cards. One is flat, the second and last are really curvy. Specifically Monaco has exactly two parts of each type.
Besides the basic shape of lines depicting the track, there can be even more important informations found on the map. Above all, it is the number of points, that you can equip to your cars and set them to the race of your dreams. Below lies a small table reminder about pit stop function, which is location marked by the dotted line in one of the sections on the track. The last piece of information is the number of rounds, which should be the race held for and also gray scale, that will help you to track the actual round in progress.
Famous 500 is a racing game for the rich, because unlike the tennis game, it requires you to carry two coins with you. Once you mark the first round by the first coins, you must put the second one on the track, because it will be used to show, where racers are currently located. So in the beginning you put a coin in the position LAP 1 and the second on the grid, which is located just behind the checkered flag. The race goes obviously in a clockwise direction, ie to the right hand.
Players now get three cards each from the shuffled deck. The remaining trio remains alongside the track, where you will be able to change your race cards during the game. If all your three cards are higher than 100 MPH, you can replace them.
Both gamers takes also a pencil and paper, divide it into four columns and carefully inspect the track. Columns should state TIRE, FUEL, ENGINE and POINTS. Now they read the number on the race track in a route sign and split points at their discretion between three important characteristics of the car. The fourth points column is now endowed with zero, but its value will gradually increase. Yes, its the one and only thing, that will decide the winner.
Believe us or not, but now we're ready to race! Position of cars on the track is determined by the coin, and for each of these parts, players must play secretly a card from hand and determine the speed of their car in this section. Then they both simmultaniously reveal their important decisions.
Depending on the speed and shape of the sector, players find the corresponding line on their played card, and have to apply all penalties, which are found there. While driving at 40 miles per hour, there is not danger anywhere, but travelling in a hundred, you already have to subtract one point for gasoline and also two points from your tires, if you are driving a hundred through a black part of the track (the most curved).
But the winner of the section is at the same time determined based on the highest speed. One of players, who has chosen a higher speed, is winner of this section. Both racers now note all changes and write new remaining values to a new line on their paper sheet with the state of the vehicle. You thus lower values of a car, which you have set at the beginning, but add up points for speed in last column.
The player with the higher speed gets two points, but loser also receives one point. Why? Since these points can be then spend, when your make a pit stop. Although this will automatically lose you race for this track segment (if your rival has not pitstopped too), but you can repair a parameter of your car for each point – one point adds three points of tires, two for fuel or one of engine. Moreover, you can take up into your hand one card from pile next to the map route, and then return one from your hand back underneath. This can improve your position for the next section.
But there is one important thing we have not yet communicated. After you play and evaluate the card, instead of throwing it away, you pass it to your opponent! Thus it is guaranteed great balancing by the fact, that better cards at the beginning does not guarantee you victory. After their appearances, your adversary gains them and thus has a chance to use them too!
After each round, the losing player must discard one card from his hand of three. Then he draws the top card from the stock and must keep it. This time, however, unlike in the pit stops, he has not the opportunity to choose from four, but must contend with the new card, which will come to him randomly.
The end of the race comes after finishing the specified number of rounds. Player, who has collected the most victory points for dominating individual track segments, becomes an undeniable winner. In case of a tie, winner is the one, who rode faster in the last segment of the track before the final finish.
Famous 500 became even more surprising for us, than it happened with tennis game. Tiny box hides incredible potential, and entertainment, that will consume you easily for a long time and even force you to create your own track and organize championships.
Smartest about the entire game is basically absence of any chance except initial dealt cards. But after passing them over to your opponent, all the differences will completely blur and everything depends only on two things. The basic settings of your car, which makes each player according to his tactics and how fast you can combine playing cards and keeping them on track.
Of course, when any of your vehicle parameters falls to zero, you have withdrawn from the match and your opponent does not have to actually continue racing and automatically becomes the winner.
Obviously you must be wondering whole time, you're reading our article, about one question: what about other tracks? Or do you think you will have to compete only in Monaco? We can calm you down. All you need is access to Internet. Pop http://www.famousgamescompany.com/ into your browser and there await further six tracks at your disposal. Among them are such famous names as Le Mans, Spa or Indianapolis circuit. And all are waiting for you to print them out and test its asphalt.
The game is big, while keeping really tiny pocket size. Apart from a small box you only need paper, pencil, and two coins. And of course additional tracks do not fit into the small case, and you need something to store them.
The game is really fast and each lap lasts about ten minutes. The game is perfectly prepared for the duel of two players. Playing with more would not be quite possible thanks to the card exchanges, although you can pass them clockwise. The problem would then be just the same speed when deciding a winner of a section, if you combine two decks.
Processing is basically what deserves a little sigh, which is repeated from the previous review. Red speckle Your Brand Here is ugly and spoils the impression of the back of the cards. New downloadable circuits contain this advertising in far more pronounced large red stripe on the side. Shame. Still you get used to that.
But the most important is one finding: Famous 500 is an excellent racing game! Rob Bartel again proved, that he can do magic tricks with nine cards and managed to create exciting entertainment, in which you will easily lose track of time, and experience the true racing tension. You can only win by playing cards tactically. So get your foot ready on the gas pedal. You must hit the track in this little race too! Do not hesitate!
Designer
Rob Bartel
Artist
Rob Bartel
Publisher
Famous Games Co
Year Published
2012
# of Players
2 - 2
User Suggested # of Players
Best with 2 players
Recommended with players
(2 voters)
Playing Time
30
Mfg Suggested Ages
13 and up
Category
Card Game, Racing, Sports
Mechanic
Open Drafting, Push Your Luck, Simulation, Simultaneous Action Selection
Family
Organizations: The Game Artisans of Canada, Players: Two Player Only Games, Promotional: BGG Store Promos, Promotional: Promo Board Games, Series: The World's Smallest Sports Games (Famous Games Company), Sports: Auto Racing
Primary Name
Famous 500: The World's Smallest Car Racing Game
Infos courtesy of boardgamegeek.com. More Infos.
Review: Famous 500 – racing game with nine cards
Final word
Famous 5 00 is a tiny card game and the bigger is surprise of everyone, who gives it a try. It functions more than good and provides great racing fun for all players involved. Racers have no car of their own, they fight for dominating different sections of actual race track. And moreover their cars has its statistics, which can they set before the race. But as you ride faster, you also get more and more wear points for your car and get closer to crashing. You must therefore choose card really tactically. And there is one even bigger reason for this. You do not discard played card, but give it over to your opponent, who can use it in future for his move. Races are held for several rounds, with pit stops and tension on every corner. Famous 500 is excellent card game, although inconspicuous, but no racing fan should miss it.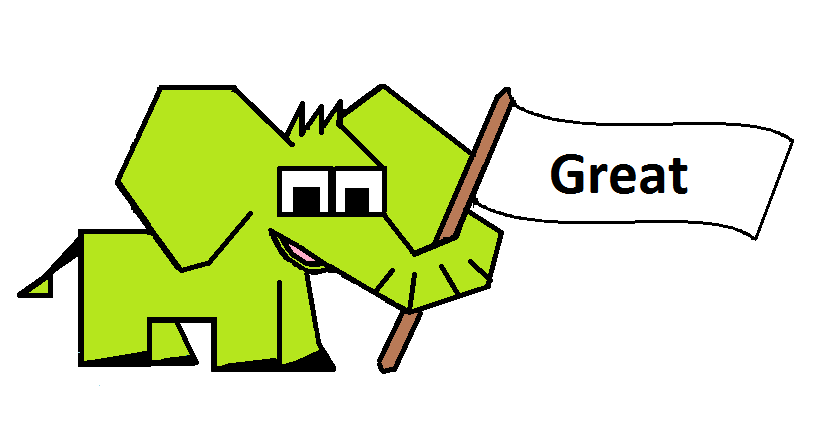 Pros
nine cards is really enough
tense races
more tracks available for download
championship is easy to do
you set your car statistics yourself
balanced due to cards rotating across both players
easy transport
Cons
banners on both cards and tracks