Evolution is a powerful witch. Fish in the ocean, still floating in the dark waters of the Mariana Trench, was soon to find out this undeniable truth. In places, where no ray of light could penetrate, it thought, that its red light can never be seen. Normally fished and filled its stomachs until a new predator stepped into the depths.
Special position of eyes allows him to see the red glare. He can not resist the glow of our ordingary fish and has to swallow it, so everything gets all dark again. The urge is so strong, but certainly his murderous quest will be soon put a stop by a new animal. This is an infinite circle of evolution.
Its few months, when we've watched evolution on our own eyes in card game Evolution: Origin of Species (review). Its simple principle of a constant feeding and taking care of your animals made it a nice light entertainment suitable for role of a relaxing filler.
Now it's time to go back to mysterious creatures in a world full of darkness and constant danger. This is expanion of Evolution: Origin of Species game, subtitled Time to Fly. A time to really take off is here, but not the only in role of your animal wards, but also in the whole gaming experience.
Behind Time to Fly stands Dmitry Knorr, along with Sergey Machine. Pair of designers therefore remained the same, although Sergey's name is not mentioned on the box directly. The game belongs to the stable of Russian company RightGames and was published in 2012. Currently, its no longer the latest development in series, because family Evolution was enriched with a box called Continents. But as for now, its issued only in the domestic Russian language. Perhaps we will eventually see it in our newsroom.
But back to Time to Fly expansion, which is located in a small oblong box half the size of the original game. But it is still a classic drawer system, which we know from other games from RightGames, such as Zombie! Run for your Lives! (review) or Kingdom of the Crusaders (review). There is a dinosaur drawn on the box with its wings spread. Flying is really the main theme here, at least it seems so.
More food tokens and one extra cube are not alone. You get more new playthings in the box. First of all components (tokens and dice), which allow you to add a sixth player into the match. He brings with him also extension of gametime. This problem, however, will we address further in a moment.
The most important thing for all fans of Evolution will be new cards. There is 42 of them and are the foundation of the whole box. They add new features, that enhance the game. This is indeed the main mission of the expansion. New cards brings an interesting combinations with brand newly polished options, while maintaining everything, we already know in place.
On the gameplay itself, it does not change anything. Players are still buying animals, improving thir skills with cards put the opposite side up and must be fed at the end of the round from a common food supply. Available supply is result of rolling dice. Some animals are carnivores and can attack other creatures lying on the table. Possibility of escape or defense against these attacks are allowed by abilities, such as speed or the ability to hide.
But enough about the basic game, about which you can read our detailed review. Most innovations are found in multiple copies, each work in combination with other skills. In addition to new animal, brings expansion also new traits, which can be divided into specialization A and specialization B. These features allow you to access food even, when there is no more in common stock. But your pet must be the only one with the type of specialization in the game.
Intelligence allows you to better hunt. You can ignore one hiding ability of your prey. And it can easily be a shell, where otherwise a little creature would be safe from you. At the same time, when you are in a shelter, you can not get new supply of food, so you have to make do with supplies from previous rounds.
A cloud of ink is a defensive reflex, which is known from jellyfish and you use it to confuse enemies as well. But only once per round. Attackers will appreciate the opportunity to catch their prey from a backup, when it feeds! Simply great idea!
And then there's flying, that allows animals to escape in case of an attack into the air. Predator can still succeed in his efforts, if it has more enhancement cards, than target of its hungry lunge.
Expansion brings new opportunities to fight for survival. There are new ways of escape and protection from predators, but also ability to give birth to a new animal during turn or improve offensive skills with help of intellect. Options in the game are now vast and enough for a really variable experience.
Time for a game becomes the only serious obstacle. While previously the game was over during 30 to 45 minutes, this time you leave forty-five behind and move more towards hourly time. In particular, it may be because of thicker drawing deck, because the game lasts until you run out of cards. There are ways to deal with this problem: you can play only with random part of the whole deck instead of all cards from base game and expansion. This reduces time back to, where we have lift off.
New cards bring promising experiences. And it's not futile. Time to Fly can be considered to be an obligatory expansion to basic game, because it helps even more in shaping the fights between players. Again, you'll get uncompromising fights and battles for survival. This is also partially by moving into the air, where you have more freedom..
Designer
Dmitry Knorre, Sergey Machin
Artist
Dmitry Knorre
Publisher
RBG, Rightgames RBG SIA, Stolitsa Design Group, ТРЕТЯ ПЛАНЕТА
Year Published
2011
# of Players
2 - 6
User Suggested # of Players
Best with 6+ players
Recommended with 2, 3, 5, 6 players
(6 voters)
Playing Time
45
Mfg Suggested Ages
8 and up
User Suggested Ages
8 and up
(2 voters)
Language Dependence
Extensive use of text - massive conversion needed to be playable
(5 voters)
Category
Animals, Card Game, Dice, Environmental, Expansion for Base-game
Mechanic
Dice Rolling, Hand Management
Expansion
Evolution: The Origin of Species
Primary Name
Evolution: Time to Fly
Alternate Names
Evoluce: Čas létat, Еволюція: Час літати, Эволюция: Время Летать
Infos courtesy of boardgamegeek.com. More Infos.
Review: Evolution Origin of Species – Time to Fly
Final word
Evolution: Time to Fly enriches the original game and not only by adding new cards, but also option to play the whole thing in six players. This new comrade can also take advantage of new animal skills, which are really interesting and expand options of the whole game. Each has its clearly defined space in there and expansion becomes a solid part of basic game, once you give it a try. The only obstacle then is built in form of longer gametime, because also number of cards in package has increased. Therefore you will not be playing with all cards, when trying to keep the clock in place. But flying? You will never forget!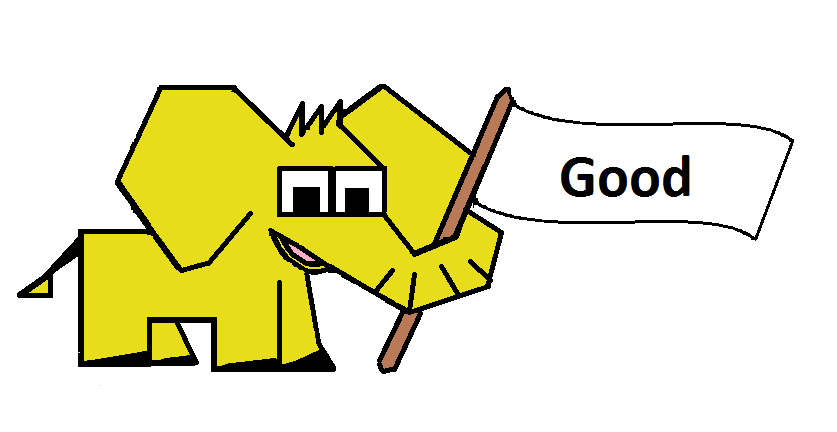 Pros
adds new player
lots of new abilities to play
enriches the game, so you do not want to play without it again
interesting ideas with combinations of skills
Cons
makes the game quite long