No victim is big enough. I will do everything I can to free my master from captivity. His bloody bond must be broken so that we can finally rule the world together. We will enslave people, throw them into a state of misery, and take all their belonging for ourselves!
Players will all become bad guys in the board game Evil High Priest, created by Lincoln and Sandy Petersen. They did not want to entrust the release of their game to any other company, so they founded their own – Petersen Games. The game was released in 2018 thanks to a successful Kickstarter campaign. It has received support from more than 1,000 players. And now the game can be found on the shelves of the shops, also thanks to the distribution by Esdevium Games.
Box has the usual square dimensions, but it attracts mainly by its weight. Preparing for such liberation must be truly honest. Players must first choose, which boss they want to set free – they have the choice of Cthulhu or Black Goat. On the board with the silhouette of that particular bad guy is a series of spaces, that need to be filled with elder signs.
But this central plan is not the only component, that has reserved place in the middle of the table. There must also be space for the city and ritual cards on its sides. Nearby, players will also prepare an offer of chamber cards: shuffled deck and revealed set on offer. Individual participants of the revival ritual will need a lot of space, because they will receive two plans each – sanctum and priests. Players mark the strength scale on them and are provided with sets of selected acolytes and priests. According to their order in the game, then everyone gets a certain amount of treasures for the beginning.
Players simply alternate in sending priests and acolytes to all available spaces on boards, both on common and their own. Some fields are intended only for priests. If the chosen place has any cost, the player pays for it (sometimes it means returning one of the acolytes back to the asylum) and always uses at that moment ability of the location.
Using actions, players can manipulate boards, fill them with chambers or monsters. There is also a chance to recover the acolytes that the player had to sacrifice before.
The main places for sending figures are the city and the ritual boards. Most of the actions revolve around accumulating the necessary resources, ie blood, treasure, magic energy or magic books. In addition, there are wandering spaces in the city, where players send their workers to wait for more appropriate moments. The ritual board, on the other hand, enters the game later and allows players to sacrifice their pieces for more turns, but to earn successive earnings – their pieces must be moved from left to right.
Players have seven free positions on their sanctuary plan for sanctuaries cards, which can give players an advantage over raids, but also provide a position to store material and possibly other specific ability.
The goal of all this is clear. Have enough resources to allow the cultists to go to their master's board and gradually unlock his elder signs. These can only be opened in the order indicated by the direction of the arrows, thus freeing the villain from the handcuffs by which the forces of good bound him ages ago. Some unlocked spaces will bring you access to bonus locations.
Accessing places on the villain's board also means, that the raid is approaching. This occurs, when the revolver symbol field is unlocked. The dice roll determines, which investigator arrives at the players' shrines to do some damage. Dice roll then determines the power of the raid and everyone can then defend himself by sacrificing figures or monsters. If the player does not block all of the attacking power, he will lose his unprotected resources and follow the arrows to the sanctuary until his power drops to zero.
Once everything is done, players can move the pieces they previously placed on the skulk. Then the game continues around until the last elder sign is removed from the cult board. Each player now counts all his points for resources, but above all for unlocked dark signs, that he retains. The player with the highest point gain becomes the highest priest and can serve his master.
Evil High Priest is a very special worker placement game, that takes an interesting direction. Players are given enough space to manipulate their resources. Only as soon as they have the necessary amount, can they start to liberate the main hero. That may well be a terrible Cthulhu.
The biggest attraction of the game is its theme. Instead of trying to prevent the end of the world, each participant in the game is trying to unleash a deadly evil on the planet. There are two of them in the basic box, each with its own board and specifics.
But while players are trying to collect resources throughout the game, because they can only succeed, there are plenty of moments, in which they can lose them. And often they can't do anything about it. Investigators play a crucial role here, each with its own rules and players fighting with each other by themselves. Everyone must be willing to sacrifice something, but if you are unlucky, you will simply lose your resources. But you can keep your supplies deep enough and they may be safe.
Raiders get a dangerous weapon in their hands. The correct timing of such a police raid is what you can use to completely eliminate your opponent and virtually prevent him from returning to the game with even a slight chance of winning. At the same time, this can also be seen as a negative, as against such rivals, such an attacked participant often loses too much and actually feels excluded for the remainder of the match.
In the basic box there are only two villains to be set free. This may be enough to start with, but true variability comes with expansions. These seem to be necessary, which we will verify together in a separate article.
The game has very simple rules. All the more pity is that they are described really unsystematically and strangely in the manual you get in the box. Nowhere will you find a clear turn structure, but only descriptions of individual boards and their behavior. You have to guess the whole sequence, which does not improve Evil High Priest experience from the beginning.
But if you bite the first few tens of minutes of learning, you will explore a game, reasonable with two and excellent with higher numbers of players. However, we recommend avoiding fights in five, where the boards are really full and waiting for the turn is long. This will be reflected in the overall game time, which should at best be around two hours.
Evil High Priest is an evil game. At least with regard to what it allows to players to do to the world. End it. And why not? It's fun, although not necessarily what you're looking for. Worker placement works well, players have plenty of options and there is a significantly higher level of conflict. Evil High Priest could be good, but basic box is not enough.
Infos courtesy of boardgamegeek.com. More Infos.
Review: Evil High Priest – it will wake up with our help
Final word
Evil High Priest is a strategic game, but all this carefully planned fun can be ruined by a few dice rolls. Players will attack each other more, which is not common for this category at all. But count on higher playing time and especially longer learning thanks to not very good written rules. Evil High Priest is a solid game, that has the potential to be even better with expansions.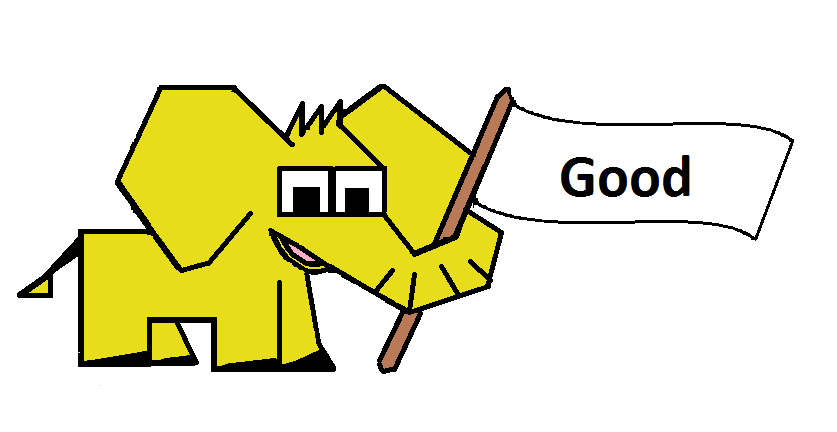 Pros
theme
possibility to attack opponents
variability
chance means tension
Cons
without extension is little variable
poorly structured rules
longer playing time
at five it's too much