Have you ever been to Spiel in Essen? This is not just some classic exhibition event filled with endless streams of people. Very important part of every booth space are also tables and chairs, because this is the only way, players can try out new games. Unconventional playful atmosphere, but also rush and trying to see the most of it. These are main parameters of each trip to Essen.
Could something like that be repeated, allowing visitors to return to their favorite expositions? Yes, it was prepared by creators Fabrice Beghin, Frédéric Delporte and Etienne Espreman and named Eseen The Game Spiel 13. The latter of these authors has created also another game, Bruxelles 1893. This new box was published under flag of Geek Attitude Games in 2014 with illustrations by Cyrille Breuil. Publication was a joint effort of 540 geeks server Kickstarter.
On the cover, we see a huge crowd in front of the southern entrance to the fair. This scene is from 2013, a year before the game really got published. Inside the traditional square box, there is above all a big game board, presenting one of the buildings, including stands. They are represented here as large squares of colored areas. All is interwoven with alleys. And around it all, there is a pile of scales (scoring, action and popularity), which provides theme perfectly.
The hall is not everything, because there is also space before the building, showing a parking lot, where the games have to be carried. There is also space for cards – largest set is reserved for player wishes, second position is reserved for rating cards.
Now the quality of individual titles on track is similar to real expert assessment on the fair. And there are three charts – BoardGameGeek, TricTrac and Fairplay magazine. In any board game about board games, there also have to be classical wooden figures for individual players. There is also pile of cardboard tokens, whether they serve to mark event, brand popularity of games or journalist entry card. From solid cardboard material are produced also tiles for each game, which will be presented at the stands and sold on the same place.
Players will be paying using traditional paper money. We have to mention two other kinds of cards – scorecards (with symbol clock showing one half of day) and wishes. Now these are small and show intention of the visitors to only buy these games. Each game has a price tag, address booth, symbol of popularity and a possible bonus included.
At the beginning of the game, players gets their colorful characters (in color of their choice), a special token with portrait of this person, as well as 300 euros to spend and one board representing trunk – a place to put all purchased games. Token is placed at the beginning of action route, which lies on edge of the board towards each player. Actual pawn is then placed on parking lot. Two crowd tokens are waiting for opening of the fair together with the player on car park. Collars marking popularity are placed each on number two.
All visitors of exhibition get seven cards, from which they can choose one and send remaining ones to rival sitting on right hand. Everyone gets new selection from the other neighbor and thus selecting continues, until all have four cards selected. Remaining wishlish then creates a shared desire in the upper left corner of the board, which is made of fifteen cards. Event tokens are placed on their designated space on the desk. Morning scorecards are deployed into three positions (one for each of the magazines), evening cards are layed beside board and game tiles are prepared into five stacks by six pieces. Rest is spread out over the board directly to publisher stands – these games have already been released, while others are still to arrive.
Each round starts with maintenance phase. Three rows of games on pallets change popularity of four available game types (party, dice, card and euro). Each card according to its type and line (upper reduces popularity, while bottom increases) will affect scale, which players adjust together. Some games on the pallet then also receive a random event token, that affect purchase itself. The only thing left is to move crowds to area of cards from the middle pallet line.
After that, players can finally start to take some actions by themselves. To monitor their activities, each player has his own scale in front of him, where his token will move. First of all, they can move figures around exhibition always to neighboring field (even diagonally). Some rooms are larger and extend over several booths. Most of the moves cost only one point, except for sections with crowd token.
Once a player arrives to stand, where he wanted to be, he can buy game for money and move its tile to last empty frame of his truck. Because he has something to carry, his number of actions is now reduced by one. Although such a purchase is worth points, it reduces mobility. If this game is on joint wish list, player gets corresponding card to it. Each game brings players immediately victory points based on its popularity and also some potential bonuses.
Another action point can also be spent for testing of games on stands. As a reward, player may draw two wish cards, one of them he keeps and discards the second one. Accrued games can also be unloaded to car, when the figure runs out into parking lot and miniature can finally relax from all those bags. In exchange for victory points, player can also withdraw cash from ATMs (fifty euros for two points). Only when a player uses all of his points, next one can continue.
In addition to activities mentioned at the beginning of the game, one more important thing will take place at the start of round. Release of new games, that players move from pallets to their stands. Then, six new games are placed on the pallet from drawing stacks (created at the beginning).
End of the fourth round marks first scoring. Scoring card were showing rewards for the whole round and according to player collection (game types), victory points are awarded. After obtaining rewards, players lay out three random cards for evening scoring and continue with next three rounds. Only then is the right time to score the entire game. First, bonuses for scoring card of the evening are awarded and then it comes to wish cards, that players are holding in their hands. Bonus points are awarded to person, who first reached parking lot in the end and thus avoids traffic jam. Victory then goes to whoever collected largest sum of points.
Entire trade fair Spiel is now actually a game. You will not have to go there anymore. Or will you? All visitors compete with each other to see, who will be buying the most successful games. And this competition ESSEN: The Game is transferred to table form quite faithfully.
This is a strategic pick-up and deliver game, in which players try to optimize their movement around the map and incorporate also their own desire dictated by cards into their plans. Thanks to constantly changing offer of games (supplied sequentially from pallets), every match is different. Only layout of stands remains constant and corresponds to exhibitors in 2013 and games there.
Many of the titles in the game are games, we can experience first-hand. It is interesting to walk around exhibition and re-buy those. You can even think – would I buy this game again? There are, for example, Om Nom Nom (review), crazy Steam Park (review), navy Nauticus (review), outstanding Rococo (review) or Helvetia Cup (review). This altogether creates proper range and there are some really interesting titles.
Popularity track is also essentially bound to individual types of titles. These changes are largely result of luck and how well players have shuffled tiles before playing the game. On the contrary, what is at stake, is a significant lack of interaction, which belongs to the actual fair. Players rush here and there, but pretty much everyone plays for himself and meet only tokens representing crowd.
This is perhaps a little pity, but it all works in favor of simplicity. Game is using only two action points in turn, which is surprisingly easy to understand and play. You can pull in even players, who have never heard about Essen. Still, game has a really good atmosphere and well elaborated theme.
Most of us like mechanism of movement, in which characters speed depends on the filling of their backpack. The more games, the slower you move. And its really interesting and it brings tough decisions during the game. Decisions also affects challenges and points given out in the end. Simply put: you will enjoy decision making.
Everything in the game is working well and thanks to short turns, players alternate fast. Therefore, you are not bored even in battle in maximum five, which still works nicely. Thanks to longer turns (which is downside of the whole game), it can stretch to more than an hour, which is also usually happens. Despite recommended 15 minutes per player, this number should be increased to at least twenty.
ESSEN: The Game Spiel´13 is really a good strategic game, that will please not only those, who were really there. It can entertain and presents a pleasant, although not entirely difficult, challenge. Players must skillfully work with their economic situation and motion planning. Overall, we recommend ESSEN: The Game to anyone, who likes lighter strategy and does not mind longer turns and gametime.
Designer
Fabrice Beghin, Frédéric Delporte, Etienne Espreman
Artist
Cyrille Breuil
Publisher
Geek Attitude Games
Year Published
2014
# of Players
2 - 5
User Suggested # of Players
Best with 4 players
Recommended with 3, 5 players
(8 voters)
Playing Time
75
Mfg Suggested Ages
10 and up
User Suggested Ages
8 and up
(6 voters)
Language Dependence
No necessary in-game text
(7 voters)
Category
Economic
Mechanic
Action Points, Area Movement, Pick-up and Deliver, Set Collection, Simulation
Expansion
ESSEN the Game: Goodies
Family
Cities: Essen (North Rhine-Westphalia, Germany), Crowdfunding: Kickstarter, Theme: Boardgaming
Primary Name
ESSEN The Game: SPIEL'13
Infos courtesy of boardgamegeek.com. More Infos.
Review: ESSEN The Game Spiel 13 – box full of playful people
Final word
ESSEN: The Game tells tale of Spiel´13 board games players. The entire game takes place at the fair, where everyone is trying to collect as many games as possible, but they also have to be the best. As a matter of fact, you have to do this with a limited number of movement and small backpack. The fuller it becomes, the slower you are, and you still have to go back to your car to unload games or else you will be trampled and lose everything you take. Game unfortunately lacks interaction, that would have movedit a little farther. There are quite longer turns and whole gameplay is beyond one hour. Still, it is a nice strategy game, in which you need to optimize your movement and take into account a randomly generated game ratings and your own wishes. ESSEN: The Game Spiel´13 is nice and fun game, although nearly not perfect.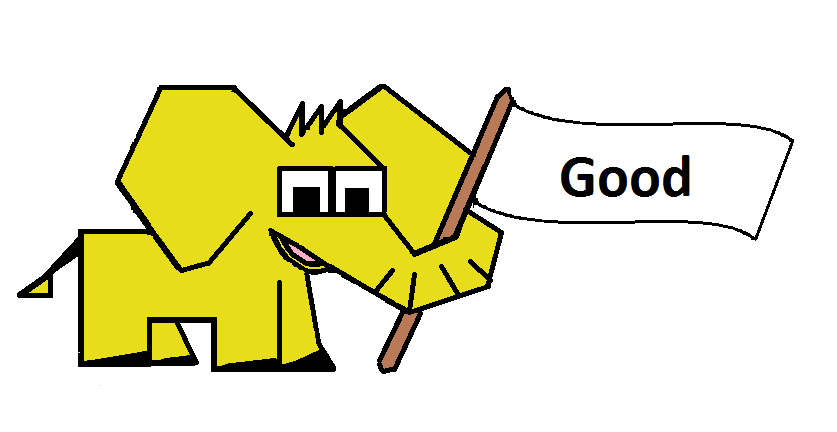 Pros
nicely elaborated theme
movement mechanism
secret assignments
true stands and games
simpler game, even beginners can handle
Cons
lack of interaction of players
luck
longer turns