It's like the sun was gone forever. When my daughter fell into a deep slumber, from which she had not been awaken for several days, I lost the meaning of life. I'm just sitting desperately at her hospital bed and wait. But what if… What if there was something I can do to help her? Mysterious ritual sounds like a crazy idea, but what can I lose? Most people would have backed out of the situation in my place and would have resigned. But I want to fight!
And we finally have another escape game line, this time with a good narrative. It received name Escape Tales: The Awakening, and the author's trio is Jakub Caban, Bartosz Idzikowski and Matt Dembek. Board & Dice published the game with the help of illustrations by Magdalena Klepacz, Pawl Niziolek and Jakub Fajtanowski. Esdevium Games distributes the game in Europe.
Already the lid of the medium-sized box clearly states, that no optimistic theme is waiting for us inside. Looking into the hospital room with a ghost rising from the girl's body arouses a slightly different, than cheerful emotion. Under the lid is a thin booklet of rules, but above all a book with lots of numbered paragraphs. This is called Book of Stories. Although it contains an introduction to the whole story, for the time being we place it aside. In fact, the center of the table needs a game board, that comes with an area divided by twelve square coordinates. The rest are game cards sorted by numbers and a stack of exploration tokens.
The whole game is one big, branching story. Its playing could be divided into two basic parts – revealing locations and exploring them. So first players need to read a piece of the story, that gives them instructions and especially card numbers to reveal their first setting. These four cards represent a detailed map of the location (seen from above) and one other card, that divides the area into twelve squares. Everyone gets its own coordinate referring to a paragraph.
For each location, players also receive a set of exploration tokens, that can be used immediately. Together as a team, they choose one place, they want to explore first and mark it with a token. Subsequently, they can explore further any other spaces and read an apropriate paragraph, that can result in gaining an item, discovering a gate, but most of all they uncover a number of puzzles.
And that is a moment, when players will also need a web browser, whether on a mobile phone, tablet or computer. They access a special web site and, according to the symbol, choose and open a particular puzzle, that is linked to one or more cards lying in front of them. How many cards players need to solve it can be found out, if they use one small hint. It tells them just a number. When they don't have enough cards (informations) to solve the puzzle, they have to explore more.
Thus, players view their surroundings, read the corresponding paragraphs of the story, and discover new information until they can and want to move on, or until they use last of the exploration tokens. In the latter case, to continue with the story, players first must reveal the top card of doom, representing time running out in their effort to save the girl. Players can save their progress, whenever they want and continue in the next session. They will need at least four hours to finish the whole story. Only then will the players know, which end their choices have led them to.
It is surprising, how popular the coma theme is recently. We played Comanauts, unique Holding On game and now we have Escape Tales: The Awakening. Older players will not be discouraged by a serious topic and it is with this in mind, that the box recommends this experience from sixteen years up. And we agree with that.
The difficulty of the puzzles seemed to be lower and we didn't really get stuck anywhere. Some tasks were straightforward. Fortunately, occasional lower difficulty is compensated by the number of tasks to solve. Players have unlimited time to solve them.
But the most distinctive about the game is the choice, that makes true sense. You gradually work through the story and its end depends entirely on what choices the players makes during the gameplay. And more endings is a real lure, that Escape Tales used to attract a number of players, us included. They should have been a guarantee of replayability.
But the question of replayability is not as clear as it would seem according to the statement, that accompanies the game. Although you can look forward to some different paragraphs and therefore a story, and above all, you want to try another ending. But it's just some book browsing. That's because players already know the riddles and have done most of them. The authors are not afraid of the unfortunate end, because it is really a dark story. At the same time, some ends are not as good as others. And to achieve the one, where you really feel like winning, will not be easy.
It's great news, that you are able to save the game at any time. This is necessary, because of the total playing time. We recommend dividing the experience into two or three games, which will make it the best for you to digest the whole story and enjoy it properly. In the rules themselves, you will find a table to mark all the important elements.
Rating depends a lot on how you enjoy reading lyrics aloud. So it needs you to know the language well. There is not that much reading itself involved (compared for example to Stuffed Fables), and the plot is constantly moving forward.
Unfortunately, exploration is a lot about guessing (sometimes you suspect, where you would like to look, sometimes you just make a guess), which means early depletion of tokens. As a result, all participants will eventually have to conquer the doom cards, that affect the outcome of the story.
The game is definitely not suitable for higher numbers, where individual team members would not have enough content to keep them busy. Everything takes place within group turns, so nobody plays for themselves.
Escape Tales: Awakening is such a group gamebook, in which you do a lot of reading. But fortunately, there is also a solid amount of game inside the box, because all participants can make a heap of decisions together. But the best about it are the puzzles. And most of all, choices make sense. While the possibility of replaying is not nearly as appealing as you can expect, the few hours spent in Escape Tales: Awakening already will make you want more.
Designer
Jakub Caban, Matt Dembek, Bartosz Idzikowski
Artist
Jakub Fajtanowski, Magdalena Klepacz, Paweł Niziołek
Publisher
Board&Dice, Cosmodrome Games, Delight, Fractal Juegos, HOLYSWORD GAMES, KOSMOS, Lavka Games, Lockme, Ludofy Creative, MS Edizioni, REXhry, TCG Factory, White Goblin Games
Year Published
2018
# of Players
1 - 4
User Suggested # of Players
Best with 4 players
Recommended with 1, 2, 3 players
(45 voters)
Playing Time
360
Mfg Suggested Ages
16 and up
User Suggested Ages
14 and up
(12 voters)
Language Dependence
Unplayable in another language
(8 voters)
Category
Card Game, Deduction, Horror, Mature / Adult, Puzzle
Mechanic
Cooperative Game, Deduction, Solo / Solitaire Game
Family
Category: Escape Room Games, Components: Digital Hybrid – App/Website Required, Digital Implementations: Tabletopia, Misc: Limited Replayability, Misc: LongPack Games, Players: Games with Solitaire Rules, Series: Escape Tales (Board&Dice)
Primary Name
Escape Tales: The Awakening
Alternate Names
Escape Tales: El Despertar, Escape Tales: Het Ritueel, Escape Tales: Il Risveglio, Escape Tales: O Despertar, Escape Tales: Rytuał przebudzenia, Клаустрофобия: Пробуждение, 이스케이프 테일즈: 어웨이크닝
Infos courtesy of boardgamegeek.com. More Infos.
Review: Escape Tales – The Awakening – will she wake up?
Final word
Escape Tales: The Awakening is a cross breed between escape game and gamebook. There is a lot of text to read, but there are also options for free search, exploration, and guessing. Overall, players feel bound by the mechanism only, when changing rooms. But even if the game offers a variety of endings, you won't have a great urge to play again, as most puzzles repeat themselves. But a few hours in the world of memories revived by the dark ritual will still be remembered for a long time and that's why Escape Tales: The Awakening deserves a really high grade.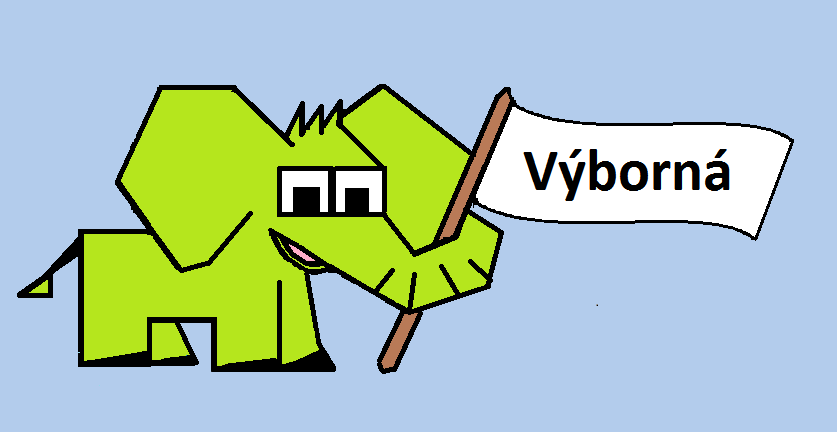 Pros
branching of the story
feeling of choice
story length
easy to save
exploring
puzzles on the web
Cons
randomness of the exploration
higher number of players makes no sense
not so hot with replayability