As if the house had its own consciousness. Sometimes it seems so, although my husband keeps telling me, that it's just software. Sufficient computing power and a reassuring female voice, however, make this companion a reminder of all those catastrophic sci-fi movies. It's as if I'm on the threshold of one of those stories now.
As we may have found in our previous review, Escape Tales is a new series of escape games that take on a much deeper story focus. Many players were able to try out the first story with the subtitle Awakenings. In 2019, a new sequel with the subtitle Low Memory was released by Board & Dice. Its authors are Bartosz Idzikowski and Jakub Caban. This is the English version, which will be delivered across Europe by Esdevium Games.
Even the medium-sized box clearly shows the digital focus of this novelty, with the image of a woman's face distorted by interference. Inside, players are expecting decks of cards with mysterious content, that no one should try to explore in advance. And thats what they get. All they have to do is divide the stacks according to their backs into a large deck of playing cards, then stress cards (a set for the selected scenario) and, of course, also large location cards. Players will need them from the beginning, when they spread them out on the game board to create first setting. They will also prepare a supply of tokens and a book of stories nearby. For the game, the team will also need a digital device that will allow them to check the correctness of solution to riddles.
As part of their endeavor, players will explore their surroundings on revealed location cards and mark them with action tokens. They have a limited number of these tokens and there is never enough of them in the game. This is because players should try to make good, informed decisions and choose the points of interest, that seems most important to them. They don't have to find everything, if they succeed to uncover and solve all available puzzles.
If the team has already used all its action tokens, but still cannot solve the task before it, it can continue to discover its surroundings. However, each such action costs the player one stress card and there are a limited number of them. It's not, that the players lost after using up the last. Team simply can't lose in this game, only the development will affect the end of the whole story towards different ending.
To move forward, team members constantly read paragraphs of text, that are referenced by individual places on the map, as well as other cards or events. In addition to puzzle cards, players also gain items that they can use later or gain various permanent effects.
Sooner or later, the players decide and try to solve some puzzle. To do this, they must run a web application, where they will enter their guessed solutions. The right solution means, that the story moves forward, new paragraphs become available, and perhaps the team gets new items. If the team is intimidated by the puzzle, they can also reveal different levels of help in the same place on the web. The team gradually works their way through the whole story and learns how everything turns out. In their version of the story.
The players will gradually go through three separate stories, which will connect and close the whole idea. They have a fixed order. An interesting novelty associated with the trio are the story cards, that players can keep as they progress.
The three chapters in Low Memory stand separately, but together they provide one picture. The story and the way of writing itself seems better, than in Awakening, but above all it attracts with its development and more possibilities, which the whole conclusion can take away. The good news is also the tutorial, which will show the complete game course to participants in a playful way. This is definitely our favorite way to learn any game.
Unlike the original game, there are no exit room cards in the box at all. On the contrary, these situations are fixed and players cannot choose for themselves, when their efforts will end in the location. This again changes the overall experience a bit and we honestly have to say for the better.
The use of action tokens is a place, where players start to disagree. Rarely they have enough information to choose places to explore really logically and with some justification. Instead, you usually guess and hope you will get lucky (in Awakening, there were some visual hints, that really helped). But because the team is penalized for slow progress, it is sometimes quite desperate. This time it's much more striking, than in the first box.
Thanks to more complex puzzles, Low Memory works solidly even in higher numbers. Players do not feel cut off, but can sometimes work on parts of the task. This is a positive change compared to some other escape games, where not everyone feels sufficiently involved in higher numbers. But it is clear that even here, two players are practically the ideal number. Plus: Three stories, three games and a total of some seven (in our case) hours of time is a nice score.
Unfortunately, where there are improvements in game processes, the most important thing disappoints in the end – the story. Most puzzles aren't extremely original or imaginative, but they're still fun enough. But solving some takes too long and the whole game loses pace. The clues are not exactly balanced either. Sometimes they help a lot, other times practically not at all. But it all seems useless when you don't care about your character's destiny.
Escape Tales: Low Memory is a game surprisingly longer and full of quite difficult tasks. If you enjoyed the previous game, there is a solid chance, that you will not be bored here either. And yet the story is a little worse and above all it is not connected. Each scenario stands alone. Still, the biggest problem is the absence of any visual cues on the locations, so you can only guess, what's best progress for you. Escape Tales: Low Memory is a drop worse, than the first part of this series and that's a shame in such promising line.
Designer
Jakub Caban, Bartosz Idzikowski
Artist
Jakub Fajtanowski, Magdalena Klepacz
Publisher
Board&Dice, Delight, Fractal Juegos, KOSMOS, Lockme, Ludofy Creative, MS Edizioni, Pixie Games, Portal Games, TCG Factory, White Goblin Games
Year Published
2019
# of Players
1 - 4
User Suggested # of Players
Best with 4 players
Recommended with 1, 2 players
(13 voters)
Playing Time
540
Mfg Suggested Ages
16 and up
User Suggested Ages
14 and up
(8 voters)
Language Dependence
Extensive use of text - massive conversion needed to be playable
(4 voters)
Category
Card Game, Deduction, Puzzle, Science Fiction
Mechanic
Cooperative Game
Family
Category: Escape Room Games, Components: Digital Hybrid – App/Website Required, Digital Implementations: Tabletopia, Misc: Limited replayability, Misc: LongPack Games, Series: Escape Tales (Board&Dice)
Primary Name
Escape Tales: Low Memory
Alternate Names
Escape Tales: Sin Memoria, 이스케이프 테일즈: 로우 메모리
Infos courtesy of boardgamegeek.com. More Infos.
Review: Escape Tales Low Memory – new Black Mirror episode
Final word
Escape Tales: Low Memory seems a bit stretched. Not only because of the solution to some of the tasks, that it takes to complete, but also because of the overall sparse story, that you don't really care so much about. Rather, you will enjoy relatively difficult puzzles, that you may need help with. But you will encounter unbalanced levels of hints in the web app. Escape Tales: Low Memory is an interesting adventure from the future, that will slightly disappoint the players of the original game, because it could certainly be even better.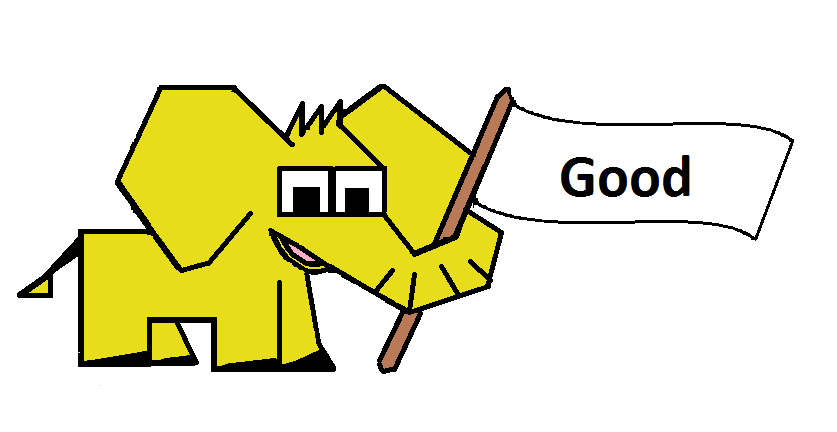 Pros
length
difficult puzzles
a bunch of tasks to solve
good even in higher numbers
great in two
Cons
pure coincidence in the location exploring
unbalanced hints
weaker story