Our mission leading under a fiery mountain seemed really easy at first sight. Tanned zombie at the entrance rather amused us and our quest for the legendary Fried Sausage looked so simple. As we entered deeper into the cave, the light came slowly out. Our eyes adjusted to the dim light inside the caves and we became confused. Rocks glowed with some unprecedented force. It was scary.
Door to first room opened in front of us after a few minutes. Our long experience of fleeing from strong monsters taught us, we have to look for enemies in the shadows against the wall. But there was no black spots, just flames in the middle. But when we passed it by, a small fire erupted in our direction, in the midst of fire appeared a red face and yelled in a really frightening way. A second later, we were surrounded by a hot element from all sides. We never should have gone here, fire is not our friend..
You'll regret it too. Perhaps in a moment, when you first open the box of Dungeon Fighter: Fire at Will. Expansion to a great party game Dungeon Fighter (review) was created by the same authors – Lorenzo Silva, Aureliano Buonfino and Lorenzo Tucci Sorentino. A beautiful illustrations of tiles fit into the basic game well, thanks to Giulia Ghigni. The game is published jointly by the companies Cranio Creations and Heidelberger Spieleverlag and was introduced as a novelty at the fair Spiel 2013 in Essen.
And why should you be sorry? Because the box with huge flames, that is dominated by a sorcerer Melissa and a few monsters in horror fleeing away, is really small. But neither its size can prepare you for what awaits inside. There's really little of components. In addition to the new rules and heroines, you get one double-sided card of a floor waiting to be discovered.
Of course, there are also cards with six new monsters, one boss, six items and seven brand new power cards. There are also new round tokens of experience, twenty fire burnings and one eight-sided dice. Last of pieces present in the box are cardboard tiles.There is a screen, that can stand up in prepared placeholders, but also a ring of fire, with two other larger boards: explosion and fireball. All of them will add new strength to your attacks, if you got the skills.
Dungeon Fighter is a humorous party game, that puts you in front of a cave full of monsters. To get to the last floor and defeat ruler of the dungeon, you have to go through several rooms and join forces to defeat all the enemies. The game uniquely engages your skill with which you roll dice to attack a target on the table. You are really throwing your dice at a target with concentric circles. Location of dice determines your successful hit and its power.
Center of the expansion is fire topic and related templates (boards). Screen and ring are used as an obstacle put in front of you by some new monsters. You have to throw dice through it aiming at the target. In contrast, the remaining two cardboard pieces represent spells, that can be used in the game. Corresponding spell is thrown with a bounce of this cardboard template towards target you are trying subsequently to hit. Hits damage is increased, if you succeed.
To use magic, you must first buy a power card. You buy it in the store in a classic way, but you need new currency – experience. You not only get it by visiting some of new rooms, but especially for unused symbols on the dice during fights. This option will force you to sometimes falter, but rather to exploit capabilities, that would otherwise be lost.
Said spells are not the only novelty, that power cards allow you to use. You can expect meteor shower or bonus dice in combat. Also new room brings connection with the fire element. There is fire altar, which allows you to throw flaming dice, but also new challenges already mentioned by using templates.
Unfortunately, because there is not enough floors and monsters, expansion fails to create the impression of a fiery cave. Only a maximum of one fiery floor awaits you in each game. And because of the random draw of monster cards and you will usually not meet flaming monsters and hot environments together. All cards come with good ideas, but their greater use is somehow missing.
Maybe you just grilled zombie with a burn. Burns are fun, but they work both ways. They continue to inflict injury to your hero gradually at the beginning of each turn, until the flames die out. This is a very nice concept, although not entirely original. Still, you have to be careful of burns as they are really dangerous for survival.
Fire dice can be rolled at the beginning of the fight as a bonus attack for the first player. According to the result, it then raises an injury, that you deal to a monster. You do not need to hit the target, only to roll the correct number anywhere (even on the floor). This dice seems really strong to us, even though it's used really only in a few exceptional cases. It can pull you out of serious trouble.
Fire element paradoxically makes some fights easier. If you bonuses, new action cards and extra dice come together, everything seems to play in your favor. But tasks with jumping over screen or hitting enemy through ring of flames is definitely not for beginners. Together, expansion maintains essentially the same level of difficulty as the basic game, which is a bit of a surprise for us. We would expect a raise.
There is plentiful of benefits in the box and most of them enriches match with new, interesting ways. The most valuable is ability to use the unused icons on the dice to gain experience. Although this review is partly critical, we certainly like ideas themselves. Despite our criticisms, we look forward to another small expansion called The Big Wave, which will be focused on water element.
It seems to us, that Dungeon Fighter: Fire at Will wanted to add too much, but then all elements unnecessarily held near the ground. A result actually did play at some stages even a tad simpler than original game, which in somehow unexpected in an expansion. You'll find really interesting ideas in the box, but in such large game as Dungeon Fighter is, they do not emerge in the game so much. Expansion has a relatively high price tag and does not offer appropriate content. Still, if you love the original game, then provides some increase in variability, which you will probably appreciate. More interesting are other general ideas, which will probably be more elaboarted in future expansions. The whole expansion seems still a little bit short and shallow..
Designer
Aureliano Buonfino, Lorenzo Silva, Lorenzo Tucci Sorrentino
Artist
Giulia Ghigini
Publisher
Cranio Creations, Horrible Guild, Fantasy Flight Games, Galápagos Jogos, Heidelberger Spieleverlag, IELLO
Year Published
2013
# of Players
1 - 6
User Suggested # of Players
Best with 3 players
Recommended with 1, 2, 4, 5, 6 players
(1 voters)
Playing Time
60
Mfg Suggested Ages
14 and up
Language Dependence
Moderate in-game text - needs crib sheet or paste ups
(2 voters)
Category
Action / Dexterity, Dice, Expansion for Base-game, Exploration, Fantasy, Fighting, Humor
Mechanic
Cooperative Game, Dice Rolling, Modular Board, Open Drafting, Point to Point Movement, Variable Player Powers
Expansion
Dungeon Fighter
Family
Admin: Better Description Needed!, Game: Dungeon Fighter
Primary Name
Dungeon Fighter: Fire at Will
Alternate Names
Dungeon Fighter: Feu à volonté, Dungeon Fighter: Feuer frei!, Dungeon Fighter: Fogo Neles!, Dungeon Fighter: Fuoco a Volontà
Infos courtesy of boardgamegeek.com. More Infos.
Review: Dungeon Fighter Fire at Will – fiery expansion
Final word
Dungeon Fighter: Fire at Will is expected expansion for funny and lighthearted party game based on throwing dice on target. It adds lots of new stuff, while the best is option to buy action cards for experience. This is the new ingame currency you will be using also during upcoming expansion. The main thing should be fire, but you will meet it only occasionally, because there is not enough cards using it. Whole box is done in a minimalistic way and this hurts our impression a lot combined with a rather high price tag. It brings nice new stuff into the game, but there should be more pieces from each of these additions. Dungeon Fighter: Fire at Will is expansion, which is good only for big fans of original game.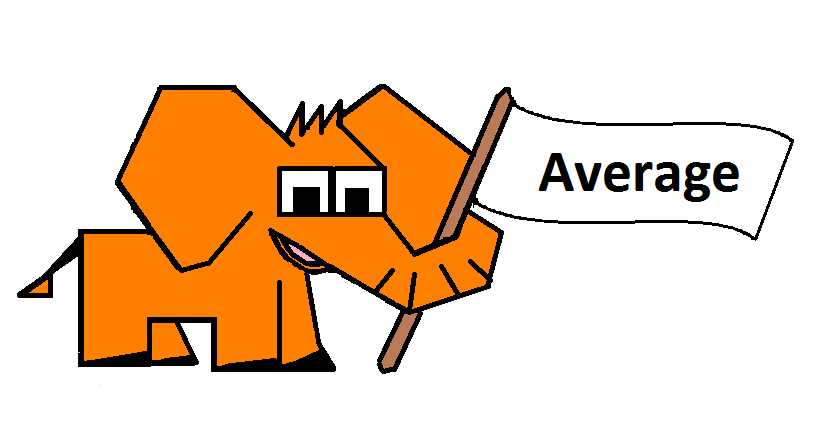 Pros
new fire element
new currency
enough different news
spells
humour
Cons
not enough cards
few new levels
does not goes to full potential
higher price / value ratio
surprisingly easier