Battle of dragons and spiders just resolved. Acid and networks were everywhere, Cormyr was handcuffed y their countless thin strings. It was clear at first glance, which side is victorious. Lolth's cobwebs are fire resistant and Cormyr not could easily liberate himself to assist his creatures in battle. And without him, they were lost. Confused, they ran away.
But suddenly something unpredictable happened. The nearby ravine was filled with shout and scream, when weapons were rumbling, but the moment battle ended, you could not hear any other sounds coming from the abyss. Who would come closer and looked better, he could maybe see glittering hooks. And there was something hanging on them.. new danger.
In a moment, when battlefield was once again filled with sword clangs, arrows whizzing in the throat and screams over this bloody turmoil, like in slow motion, there appeared green hands, head and legs above the outhang. Figures moved quietly closer to their rivals. When they finally have reach the appropriate distance, they suddenly launched an attack on exhausted enemies. Goblins took both sides by surprise and came to an early and clear victory. Within a few minutes, everything was finished.
Would you like to experience this fight again or do you not like the result and want to change it? Both is now easily allowed by new Dungeon Command expansion called Tyranny of Goblins. A flood of green tyrants in our story really occurred. Dungeon Command is a tactical game full of clever maneuvers and memorable experiences, as you could see in our double-review of first two boxes – Dungeon Command: Heart of Cormyr and Dungeon Command: Sting of Lolth (review).
This new expansion is brought to you also in new box. Its lid contains a flood of green monsters and especially Horned Devil character, who is supported by many others. The authors have remained the same: Chris Dupuis, Peter Lee, Kevin Tatroe and Rodney Thompson. Neither the publisher has changed and its still work of famous Wizards of the Coast. The illustration of cards and environment in this box has bee taken care of by Ben Wootten, Matt Adelsperger, Dan Scott and Kerem Beyit.
In the box with hinged lid is everything we praised in the former article. Two new great cards of goblin generals and large boards of environment, which elegantly connect to each other. They are of course reversible and still maintain a system, when there is a dungeon interior on one side, and an outdoor scene on the other.
In addition, you will find a number of chits inside, whether its diamond labelings for your commander capabilities, or round numbered ones used to record the damage on the individual goblins and their friends. There are, of course, also known double-sided chests.
And when you move all these things away, there is the only one important thing left. The reason, why Dungeon Command has captures many players hearts – miniatures. Plastic liner contains total of twelve miniatures ranging from the aforementioned giant horned demon leading your impression in the middle, through Freal trolls (we know them from Drizzt game), but above all also hobgoblins and goblins. They are the main existence reason for this expansion, right?
But because this is an article about expansion and not a new game, we will slightly modify our standard chronology of informations and jump straight to their processing. Figures are again made of soft plastic, so they should live without any harm in good health of many, many battles. But unfortunately Tyranny of Goblins carries one not-so-pleasant feature.
Their colors are not so shiny and thanks to used colors, some details on the action miniatures are not as nice as was the case with the previous two packs. They seem maybe too dark and inexpressive. It's a shame, because painted miniatures are a huge attraction for Dungeon Command. There are dark colors on all miniatures. Green prevails in many cases (which is understandable in goblins expansion), but there is also reddish-brown and only some light shaded touches. Nicest figure is probably that Feral troll. But that does not mean, that those others will be completely shaded by those other two game boxes. They just and simply are not that top-notch as we have used to. But its not a deal breaker here, trust us on that.
Other components are of very good quality, made of strong cardboard. Cards contain nice graphics and illustrations, which can be only praised. They are just as colorful as miniatures should be.
The rules themselves are not very different, of course. What has changed more are order cards. There is 36 of them in the box, twelve others are monster cards and the last dozen or so will help you to integrate this expansion into other games from the D & D world – such as Legend of Drizzt (review).
We should now do a little recap for players, who are new and inexperienced in the world of Dungeon Command and this goblin expansion brought them here. In addition to this simplified summary, they can read the original extensive review of the first two boxes with a detailed description of the rules. But they can start here, in next four paragraphs, with the most fundamental rules.
Each player needs a box of Dungeon Command to play it. Classically, the game can be played in two, three and four players, but for the beginnings, duels are the best. So just presume, you have two boxes. Game-fold boards of both boxes click nicely into each other and create a battlefield.
By choosing the box, players have also pre-selected side, on which they are on during the battle. From this faction, they take all cards in one mixed deck of monsters and second of orders for these creatures. And above all this, they get also one commander, who is the player's incarnations. But not prominently in the game. He instead monitors battle in the background. Each of these general characters has also his default value of morality and leadership.
Now morale is the main game element, which decreases per unit lost. These soldiers cannot go back (morale is somewhat different) and are lost forever, so you must work very carefully with your forces. Leadership on the contrary is needed to keep your team together – you can always have just that many units on game board as is your leadership value. You compare this with sum of creature levels in the upper left corner of the card. This number must be lower or equal to your leadership ability.
Each of the rivals starts with a certain number of cards in hand. These may during his turn be used – monsters for their deployment, cards to strengthen unit attacks. The players move characters on the board and attack each other. Tactics plays a very important role, because strength of units are fixed and are not decided by roll of the dice.
Every monster can be activated by turning the card 90 degrees to move, attack and so on. But at the end of your turn, you stand it again, to be able to defend itself against enemy attacks and use commands over turns of other players. At the beginning of your new turn, you stand your unit again and you can act with it.
For a new race, fights are completely differently, than with the original two. Now comes new feel of the game and a different tactic is the reason, why these expansions are published in the first place. The focus is not only on order cards, but of course on the skills of monsters themselves. This is, where authors have prepared real treats for you. For example, my favorite is the Wolf rider, who after defeat splits into one of these two weaker units (goblin or wolf) and torments enemy for a while longer.
And what is really new in Tyranny of Goblins? You can look forward to new kinds of cards – charisma and constitution. Card orders are always only playable on a monster, which has the required skill written on its card. Someone just has charisma, another is plain ugly.
But such chests still run well. After their opening, you put as many chests on the board as is the number written on it. For lifting each one of them, you get one morale point back. Indeed, return as a word is also an interesting topic in Tyranny of Goblins. There is for the first time a breach of rule, that cards go straight to your discard pile. This card is called Reinforcements and it offers you an option to reshuffle all your graveyard cards and make a drawing deck out of them. You can even take some of these into your hand for other, discarded ones.
There are also other cards, such as Reckless Attack, which will cost you 10 damage, but you will hurt your enemy for 30. On the contrary, with Grovel card, you can defend yourself against a 30 damage, if you drop one morale. Hobgoblin sorcerer amplifies his skills, when standing on magic circle on the board, Bugbear Berserker is vengeful, when his fellow comrade on neighbouring field gets hurt and Feral troll can regenerate.
Likewise, for example, general Snig the Axe is quite unique. Although he starts with leadership capabilities only at number six, he can activate a monster he has summoned that very round. In addition, goblins are tricky in nature of their creation, meaning they can emerge anywhere on the board. Prepare, therefore, for surprise attacks from the sides and back into the opponent's army. The atmosphere thickens..
And hopes of the other side is even more dimmed, when menacing giant Horned Devil enters battle. With 140 lives, he is the most powerful miniature in the current three game boxes. It's horrible and we even do not take into account cards, which you can still attach to it. A real killing machine.
Unfortunately, with this expansion will also be reflected probably the biggest malady, that stretches with each of these pre-sets. In Tyranny of Goblins, you'll almost certainly need more than one box to be really knocked out. This way you can upgrade your army and do a little deck-building. But its not a must, only a recommendation, because you can then include more goblin support cards as War Cry.
Fortunately Tyranny of Goblins is not too strong nor too weak without you having to take the other box. It works very well against other factions and you'll be thrilled and excited by each of fights, you will live through. They will not be quickly forgotten.
Dungeon Command remains relatively simple game with miniatures, but requires correct timing and especially the occasional counting. Everything works perfectly, but a few games is required to learn even the small, less intuitive rules. This way even Tyranny of Goblins is not exception. But you will be rewarded with all those new options, which are present on those new goblins cards. Gimme a G. GREEN! Gimme a G. Goblin! Gimme a G! GREAT!! Yep. Great green goblin expansion.
Designer
Chris Dupuis, Peter Lee, Kevin Tatroe, Rodney Thompson
Publisher
Wizards of the Coast
Year Published
2012
# of Players
2 - 4
User Suggested # of Players
Best with 2 players
Recommended with 2, 3, 4 players
(8 voters)
Playing Time
90
Mfg Suggested Ages
12 and up
User Suggested Ages
10 and up
(2 voters)
Language Dependence
Extensive use of text - massive conversion needed to be playable
(6 voters)
Category
Card Game, Fantasy, Miniatures, Wargame
Mechanic
Action Points, Area Movement, Campaign / Battle Card Driven, Hand Management
Family
Creatures: Goblins, Game: Dungeon Command, Setting: Dungeons & Dragons
Primary Name
Dungeon Command: Tyranny of Goblins
Infos courtesy of boardgamegeek.com. More Infos.
Review: Dungeon Command Tyranny of Goblins – despotism of the third race
Final word
Dungeon Command: Tyranny of Goblins is expansion, which is worth attention of all fans of this miniature game. It offers lots of new options, tactics and skills, which can you discover and find, how they interact. There are also two new keywords for playing order cards. Excellent focusing on goblins unique abilities brings a whole new perspective into your match. Painting of creatures is quite dim and a little disappointing this time, but its still nice to look at and perfectionists can paint it over. But do not worry, it looks incredible compared to some gray figures, you usually find inside a box. You will gladly lead your units into battle, with Horned Demon as their leader. But to put goblin skills to better use and match advanced players, you will definitely need second box of this expansion. Only this way can you constuct deck with suitable tactics. But this is not con of this expansion, more of Dungeon Command as a whole. Tyranny of Goblins is excellent expansion, which is great addition to one of our favorite miniature games.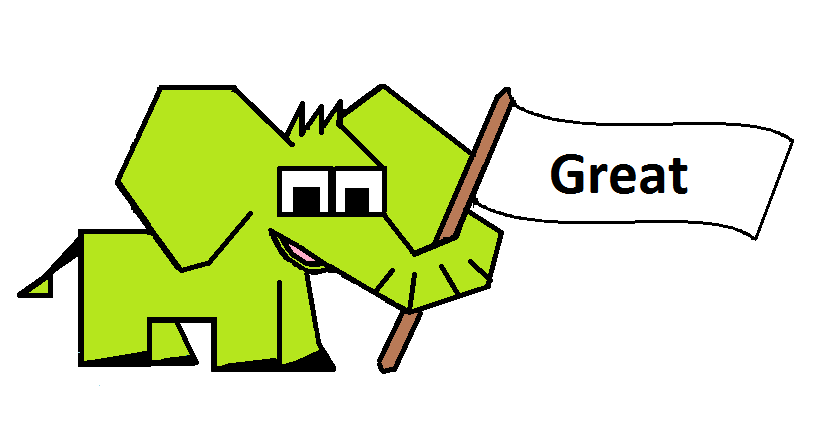 Pros
beautiful goblins and horned demon miniatures
new generals with new skills
emphasis on goblin's treacherous side
new faction brings really different experience
two new kewords
intriguing order cards
you can use miniatures with another D&D games
Cons
one box may not be enough
each player needs at least one box
less attractive painting job on miniatures (too dim)