We all know well, that dragons are sitting on a treasure like a hen on eggs. But where did all the gold come from? Was it brought to him by knights with the naive idea of fame? No, no one comes to wealth that simple. Even this large winged creature had to go into the world and seek it. What was not caught by his menacing claws, you will not find in his cave. Well, actually in yours. Did you look in the mirror lately? You are changing into a dragon every morning. What are you going to do? Hoard treasure! That's for sure!
You can either hide in the cellar, heat up the stove and wait for it to pass or stand to it face to face and act as you are playing card game Dragon's Hoard. It was designed by Nathanael Mortensen and his work was brought to life by unique illustrations by Jonas Akerlund. Large portion of satisfaction may also go to all, who contributed to the game during its Kickstarter campaign. Author received more than five times required ten thousand dollars from 1,742 people. Amazing result for such little card game.
So we could not say no, when we have the chance to review this game and introduce it to our readers around the world in two languages. In a small box, there are exactly two decks of cards. Exactly, what we have expected. But we have to earn our way to this knowledge, because dragon on the cover protects his treasure very well and is easy to get over him deep down into the box.
Skilful players will finally succeed and it is the moment, when decks with a total of 96 cards appear inside. The largest and most expensive pile represents dragon's treasures, whether its rings, jewelry chests, live princes, but also lairs, where these trinkets will all be hidden. Cards have their point value in the upper left corner, lair indicates its size on the side.
Remaining forty cards then show events, that await players with different characters and short description. Cards are otherwise completely dominated by pictures. Most important for dragons are sheep. Just like the car runs on petrol, dragons need sheep to live and move. Without them, no treasures are found, because they simply will have no energy. And these shaggy creatures come in different colors on back of all these cards!
At the beginning of the game, players simply shuffle all the cards together and deal four to each of the participants. Everybody puts it in front of him of course with sheep side up. Same number of cards is also placed to the center of the table as a menu and drawing pile will be resting next to it.
On his turn, player always has two actions, but first he has to draw two (or three) cards. Both can be performed in any order. The first is a quest for treasure. Player must hold treasure card in his hand to find it, but he needs sufficient amount of apropriate sheep, so he could snag it. Player simply has to give up on sheep of amount and colors, as they are required by that particular treasure card. To determine the color of sheep, it is not necessary to turn the card around, because the rim has the same color on the other side.
Oddly enough, even without a lair, dragon is happy and able to guard the treasure. But still, you will definitely want to seize one of cave cards, which can always hold up to exactly four gems of the same color. Playing of a lair does not cost anything and its the second action in turn, we have not talked about yet. At the end of the game, players can collect bonus points listed on its left-hand side. All depends on number of cards used to fill it.
If it was not for action cards, it would be really all. Fortunately, these special cards allow you to attack other players, steal cards from them or let them skip round. Most attacks can be bounced by playing defensive card, but the player must have it in his hand.These action cards lift the game to the next level.
Game always ends, when a player/dragon has earned required number of treasures. This varies according to number of participants. But it is always only necessary to finish the round up to starting player. After this, everybody adds up points from accumulated treasures (top left corner) and bonus for lairs, which some treasures match. Best dragon is the player with the highest point gain.
Dragon's Hoard belongs to category of simple card games, where all it takes is only one small mistake and game is unamusing attempt. Fortunately, author maintains game on the right course and has created a very elegant and simple fun, that works great. It exactly fulfills its purpose of existence. This means being undemanding fun and relaxed way to entertain yourself.
A key element of the game is duality of cards. This game reminds us a bit of a recently-reviewed russian game Kings Under Mountains (review), which also told the story of the hunt for treasures and used double-edged cards. However, where a game of human races disappointed us a little, Dragon's Hoard is only starting and two sides of cards are used to the fullest.
Even while selecting cards to pick up, players must think of their color. On the other side of the card, there can an action or lair, which simply will have greater value, but if not, then they would need to play it advantageously and quickly away. Luck and risk come into play now, which is okay for game, that are not to be taken so seriously. Fortunately mutuality card balances actually back this problem of randomness, because there is no problem to get rid of unwanted cards as sheep.
For such a simple game, each match lasts maybe a little longer, than it could and reaches up to 45 minutes. Fortunately, due to limited selection of actions in turn, play goes back and forth quickly and everyone feels constantly involved. Game is excellently balanced for individual numbers, because it uses different drawn card number and also target amount of treasures.
Graphics of the game is amazing. Beautiful illustrations completely occupy all the cards from unknowingly blissfuly smiling sheep to detailed fantasy artwork. Cheers also is needed with important design elements, when card has the same color on both sides of. And its requirements are on the side, where you can see it even, when holding cards in your hand.
Dragon's Hoard will quickly become a favorite game of all children, who love dragons. It has a bombastic illustrations and simple enough game mechanics. It is therefore a great game for family environment. Advanced players may be disappointed of lack of tactics, but they are mistaken, because the conflict allows sufficient opportunities for hard battle even for more demanding players. Especially, when we take into account relatively short game time.
Designer
Nathanael Mortensen
Artist
Jonas Åkerlund, Victoria Lopez, Sensit Communication GmbH
Publisher
Mortensen Games, KOSMOS, Renegade Game Studios
Year Published
2014
# of Players
2 - 4
User Suggested # of Players
Best with 4 players
Recommended with 2, 3, 4 players
(17 voters)
Playing Time
45
Mfg Suggested Ages
8 and up
User Suggested Ages
8 and up
(8 voters)
Language Dependence
Some necessary text - easily memorized or small crib sheet
(8 voters)
Category
Adventure, Card Game, Fantasy
Mechanic
Hand Management, Open Drafting, Set Collection
Expansion
Dragon's Hoard: Unicorn Promo, The Dwarf (fan expansion for Dragon's Hoard)
Family
Creatures: Dragons, Crowdfunding: Kickstarter
Primary Name
Dragon's Hoard
Alternate Names
Von Drachen und Schafen
Infos courtesy of boardgamegeek.com. More Infos.
Review: Dragon's Hoard – how dragons collect treasure
Final word
Dragon's Hoard is a beautiful example of how a simple game can be fun. Croakers will certainly find some shortcomings on it. These include a little bit of luck involvement, but also a longer game time for the overall concept of the game. Fortunately, course provides interesting and fast turns and it can can draw in everybody, who is involved. It is not only due to great use of reciprocity cards, that can be played for two purposes, but also thanks to action cards, that allow you to attack opponents. Graphic and theme will enchant all, but first and foremost children. Dragon's Hoard is so easy to become a favorite game of family collections, but fortunately offers enough fun for experienced players.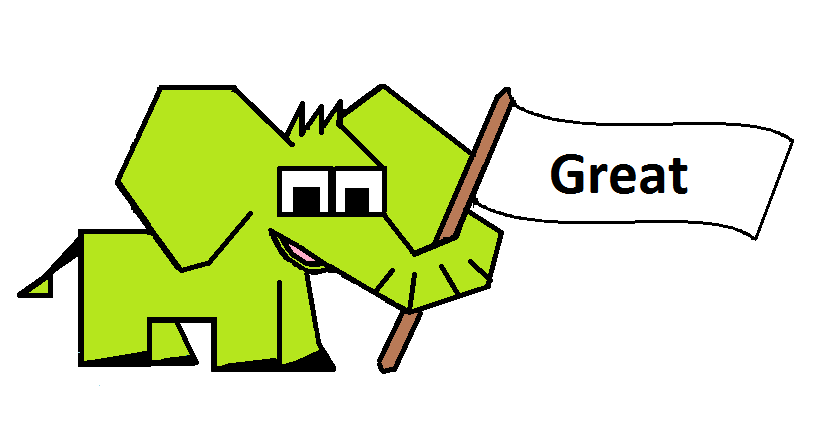 Pros
simple rules
kids love it
perfect graphics
action cards allow attacks on opponents
each card can be played in two ways
collecting color sets
balanced for all numbers of players