We've always seen dragons as enemies. Horrible creatures that will fry us with their fiery breath without hesitation. But then our long-lost children returned and tried to explain to us that dragons were not dangerous at all. They want to live in peace with us in the same valley. Many members of the tribe did not recognize them and did not want to believe, that they had returned home in peace. They saw only enemy spies.
In Dragon Keepers, players enter the battleground between humans and dragons, becoming the ones trying to protect dragons. The game is signed by a pair of designers Vital Lacerda and Catarina Lacerda and they finalized released of the game in 2018 under the logo of Knight Works. The game has been accompanied by illustrations by Mihajlo Dimitrievski and the game is entering the European market thanks to Esdevium Games.
Game is hidden inside a small box, where one of the dragons peeks out from the lid. There are six of them in the game and everyone requires the same care. Players begin by unfolding individual big dragon tiles in a circle and turning all six of them friendly side up. They also place double-sided card of a hunter in the center of that circle and prepare his dice (depending on the number of players). All chips are set to the side, and each player receives his six ranger cards and a set of action tokens. A dozen combat dice complete the gear, beginning inside a bag. Players choose difficulty. Special preparation requires a deck of magic – a random deck of cards.
The game takes place in rounds, which always begin with the hunters phase. Its course is simple, because it focuses largely only on attacking dragons. Players simply roll the dice in the middle and divide the dice among dragons according to the icon, that was rolled. These are the targets.
But before that happens, it is followed by the chances for the guardians to react to the prepared hunters' attacks. Each player selects one card from his hand, according to the dragon he wants to help. However, they make a secret choice, although on a general level players can still talk. They just can't tell the exact identity of the card, they want to play. Player then completes the selected card with one of the action tokens available to him.
Once everyone has planned his actions, they will be carried out one by one. Players can defend the dragon, heal it, get new assault dice or attack with the dragon directly (roll its dice, which players attached to him in previous rounds). Usually there is a clear success and effect in actions, but the symbols of hit and miss are important in an attack.
The used cards and chips are not returned to hand of the player, so their choice is gradually decreasing. Instead of his active turn, the player can sacrifice the round and take back all his used components for resting.
After all the rangers' activities are evaluated, the hunters try their chance and attack dragons as previously marked. If any attempt to injure a dragon has not been blocked sufficiently, then players must place an arrow token on the dragon. If at any time in a game the dragon has more damage, than hit points, the whole team immediately loses.
At the beginning of the second and each upcoming round, one magic card is revealed. The effects of these cards not only affect the course, but above all serve as a counter. If ever the supply of these cards runs out, whole team fails and loses. Players can celebrate victory as soon as the required number of dragons makes a successful attack on the hunter.
Dragon Keepers is a slightly tactical cooperative game, that is clearly aimed at young players around the age of six. The game is beautifully simple with respect to the rules, but at the same time it offers plenty of interesting moments and above all the possibilities of what players can do. It is clear that the game revolves largely around the dice. And that actually corresponds to the target audience.
So you have to reckon that the game is quite random. If players simply do not roll the necessary icons during a dragon attack, they cannot make a successful attack and cannot get closer to victory. And since this is the only possible way to win, these moments can decide.
The theme of dragons is very popular among children and families. The overall impression is also contributed with successful illustrations, not only in respect to dragons, but also in the characters of individual heroes. The spells are an interesting moment, as they enter the game at the beginning of each round. A small uncertainty that complements the dice.
The level of that unspoken cooperation is important in the game, where players should not discuss their cards in detail, but rather team plans in general. This will show how well-coordinated the team is and chance is, that everyone will try to defend the same dragon. It is clear that with the moves in progress, they are always profiling the capabilities of individual team members as they lose their action cards. But children have a major problem with these secrets, they talk and uncover plans, which makes their game a little easier.
In addition to the described variant, the rules also include a simpler variant that is more accessible to smaller players and children. As a result, even small players who are just getting ready for school can start fighting for the future of dragons alongside people.
The game time is usually some thirty minutes. Common effort is always limited by the size of the spell deck, eighteen rounds, which never last extremely long. Even with slower players who want to think longer, the game will not exceed 45 minutes. An exception to this rule is the aforementioned simpler variant, which has a game time of approximately 10 minutes.
For those really advanced players there is a variant of the shadow trunk, which increases the difficulty and adds the skills of hunters. All the other rules remain the same, so this is really a pure increase in evil power. And there is also a solo variant.
Dragon Keepers is a cooperative children's game, that succeeds especially with younger children. You will hardly be looking for a childe, who would not want a dragon at home, so helping these scaly creatures is a safe bet. But above all, Dragon Keepers is a solid game, that entertains every child we have shown it to provide a solid challenge.
Designer
Vital Lacerda, Catarina Lacerda
Artist
Mihajlo Dimitrievski
Publisher
Knight Works, LLC, Melmac Games
Year Published
2019
# of Players
1 - 6
User Suggested # of Players
Best with 6 players
Recommended with 1, 2, 3, 4 players
(11 voters)
Playing Time
40
Mfg Suggested Ages
6 and up
User Suggested Ages
8 and up
(5 voters)
Language Dependence
Some necessary text - easily memorized or small crib sheet
(3 voters)
Category
Card Game, Deduction, Dice, Fantasy
Mechanic
Cooperative Game, Dice Rolling, Hand Management, Push Your Luck, Simultaneous Action Selection
Family
Creatures: Dragons, Crowdfunding: Kickstarter
Primary Name
Dragon Keepers
Infos courtesy of boardgamegeek.com. More Infos.
Review: Dragon Keepers – children of fire
Final word
Dragon Keepers is a cooperative children's game, that is accessible even for really small players. Dragons are real, they want to live in peace, but they need someone to defend them. Players get cards and dice, but hunters are also ready. They always have a first step, but players can react before the arrows actually hit their targets. The game offers enough difficulty to make it difficult even for youngsters and beginners. Dragon Keepers is an adventure with dragons that kids will love.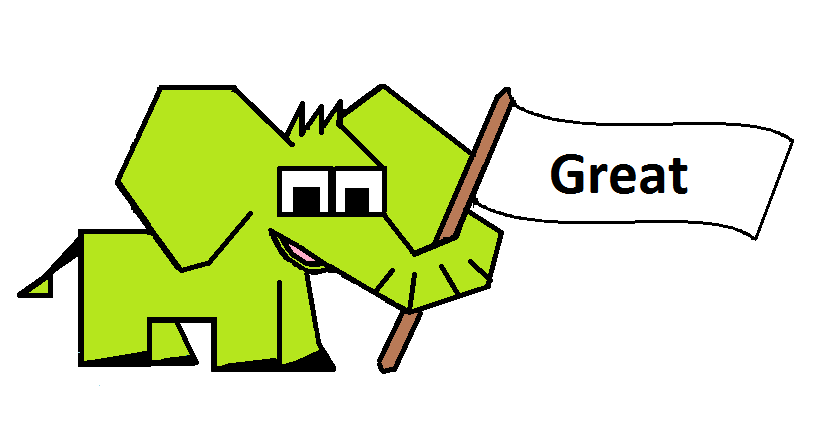 Pros
several variants
adjustable difficulty
beautiful illustration
cooperation
it is always possible to react to the development
Cons
chance
children want to talk (which is forbidden)