Castle is disappearing in front of our eyes. Years ago, we were guarded by the legendary dragon spirit, which has also given our fortress its name. But in recent years, many people have left their homes for better lives. As the favor of the fiery dragon, which had no longer held its protective wings above the subterranean, turned around, more and more chaos ruled our neighborhood. And people do not like, when someone enters their house halfway through the night. Number of crime has gone up and with it, our fortress is starting to wither. Soon, it will be stolen and abandoned.
If you grew up playing old computer games, then you might remember a beautiful dice game in stunning 256 colors. The game was called Mahjongg and it was based on an ancient Japanese entertainment. But as time went on and new games had come and gone, we forgot about it completely. It is only this year, when it returns in a completely new concept in the form of Dragon Castle. This box was prepared by Horrible Games company and specifically by three designers Lorenzo Silva (Dungeon Fighter, Steam Park), Hjalmar Hach and Luca Ricci. Illustrations were created by Cinyee Chiu and box was presented at the Spiel 2017 fair in Essen.
Box is large and heavy, with a cover and a castle on the lid. This is because basis of everything is rectangularly shaped stones. But foundation of entertainment will be, as in the original game, decaying castle in the middle. Players will be taking stones from the center of a three-floor structure and placing them on their smaller board. Original castle is build of 116 pieces of different designs and colors. Of course, it will need a square big board made of hard paper. Essen copies have also added a soft game board as a bonus. Individual spaces on it are numbered, which tells you number of floors, that players have to place on them. All building stones lie with picture side down.
Each participant will takes board of his own empire, also divided into rectangles. However, the area is significantly smaller, than the famous dragon castle. On the side, there is also a position, where sanctuaries will be placed at some time. In addition to the board, player creates a pile of victory points tokens, but also the remaining shrines and one dragon and spirit card, representing bonus goal and available spiritual power.
Players alternate in turn and choose from three different options. But they all start simply by choosing one of the free stones. Only those, that are on the edge of their floor are considered to be available and free, when its possible to pull them out without any further shifting of their neighbors.
However, players must select one more action. Either he does not want to keep the stone, throws it away and gets victory point. This is the least popular, but also the easiest choice. However, there is aksi chance to take the shrine or second stone from the castle. But it must be a totally identical picture like the first one.
Whether the player has taken one or two stones from the castle, he must now place them on the board of his realm, with picture up. Player always has choice of free fields. By doing so, they try to create a group of at least four equally colored stones (symbols do not matter) and even on different floors. The main thing is for their sides to come together.
If players are able to create such a group in their turn, they have to consolidate the stones. This means, that they receive victory points according to the size of the group and turn all the participating stones picture side down. From that moment on, these positions can contain new stones on top of them, creating higher floors. As part of this consolidation, a player may also place one of his shrines, if he possesses one. It can be built on only one of rotated stones. If, in addition, he creates a set of pieces of advanced colors (blue, black) or even of dragons, he can even place two shrines, for victory point.
Why would he do that? Because such buildings will bring points at the end of the game. However, sanctuary can be used, besides the realm, to ask for favor of the spirit. Its ability allow players for various exceptions from the rules – to consolidate of multiple colors, move stones in realm or build another shrine. Instead of building, player may also pay by throwing away one of the stones already placed sooner.
Once a stumbling castle has only the lowest floor remaining, the final phase occurs. Instead of classical action, a player can decide for a new one – call the dragon. So he takes one of the available token under the castle's map, but game continues. True ending occurs either by revealing an exclamation point on dragon scale (some dragon tokens are taken away) or by completely raising the original castle with the ground. Now the players add up their points – accumulated numeric tokens for consolidated groups of stones, receive bonuses for shrines (the higher they are placed, the more points it will bring), dragon cards and deduct tokens at the end of the game. The one, who has the most points in the total, is celebrating the victory.
Dragon Castle is a luxurious abstract game, although it has almost nothing to do with dragons, castles and sanctuary theme. Finally, it is nothing more, than game about collecting sets, but the real goal is your way to finish line. Players must free stones from a multi-story castle, by gradually releasing and liberating them.
If you've ever played Mahjongg, then you know, what can happen. No stone can be removed in pair and you get stalemate. Fortunately, this is not a threat in this game, because there are no pairs. Above all, however, compared to the essentially boring search for free twins (which is actually just a training of observation), it brings a lot of new features. You can only reveal identity of a stone, when you release it from the captivity of others. So you do not know its color until then.
Main thing is, of course, ability to compete with others. Each player has his own realm to which he attaches stones. And it is only upon him, how does he want to place the stones. There is almost nothing binding their choice, so they always have several positions to choose from. It is therefore possible to group the stones well into larger numbers and thus collect victory points. There are a total of six types of pieces and players' area is quite large. These groups are the main way to get a large number of points. Most advantageous is to create the largest sets.
Basic rules are simple. Players can make it a little more difficult by adding special task cards and spirits. They move the possibilities again a little further in tactics, because dragons emphasize the final placement of the stones in the player's castle. From the point of view of variability, we are sure to be pleased with many possible setups of the castle, which will have a significant impact on the overall experience. The game time can go up with maximal four players, but overall it will be around a reasonable half-hour, which is nice for this weight of a game.
Unfortunately, the game itself does not bring anything new. From a design point of view, it is only an idea to collect stones from a joint offer into yours. The rest are only recycled mechanisms from elsewhere. Fortunately, this does not affect the gameplay itself, which is great. However, setup involves setting up over hundreds of stones, which will delay start of your game.
Match puts great emphasis on luck. However, a player can take one stone out of the castle and only then to decide, which action to take. This is ultimately a combination of luck and good decisions, that decide about the winner.
With more players, stones disappear much faster. So if you uncover something in your turn, it's quite possible, that newly available stone will not be there, once you get to turn again. In two, this effect is minimized, although players still see their plans, and it is clear to them, what plans their opponent has. They can often also adjust stone to steal from the castle accordingly. In addition, there is discarding stones for winning points, a mechanism specifically designed to influence opponent plans, when you have nothing better to do.
Dragon Castle is an abstract game with a solid level of conflict. Graphics of the game is wonderful. When we looked at white plastic stones, we immediately remembered that old computer game. But this one is played differently and keeps attraction even after repeated games. It is not absolutely exceptional, but Dragon Castle still has pretty good fun to offer.
Designer
Hjalmar Hach, Luca Ricci, Lorenzo Silva
Artist
Cinyee Chiu
Publisher
Horrible Guild, Angry Lion Games, Broadway Toys LTD, CMON Global Limited, Delta Vision Publishing, Dino Toys s. r. o., Divercentro, Edge Entertainment, Galápagos Jogos, Ghenos Games, InterHit, Rebel Sp. z o.o.
Year Published
2017
# of Players
1 - 4
User Suggested # of Players
Best with 4 players
Recommended with 2, 3, 4 players
(85 voters)
Playing Time
45
Mfg Suggested Ages
8 and up
User Suggested Ages
8 and up
(20 voters)
Language Dependence
No necessary in-game text
(10 voters)
Category
Abstract Strategy
Mechanic
End Game Bonuses, Layering, Open Drafting, Pattern Building, Pattern Recognition, Tile Placement, Variable Player Powers, Variable Set-up
Expansion
Dragon Castle: La Fortezza di Moongha, Dragon Castle: Single Player Mode, Dragon Castle: Spielbox 02/18 Promo Boards, Dragon Castle: The Dice Tower Promo, Dragon Castle: The Look-Out / The Glass Fortress Promo
Family
Country: China, Digital Implementations: Board Game Arena, Digital Implementations: Tabletopia, Game: Dragon Castle, Players: Games with expansions that add solo play, Traditional Games: Mahjong
Primary Name
Dragon Castle
Alternate Names
Dračí palác, Sárkány Palota, Zamek Smoków, Крепость Маджонг, ศึกวังมังกร, 龍城對疊, 드래곤 캐슬
Infos courtesy of boardgamegeek.com. More Infos.
Review: Dragon Castle – Mahjongg strikes back
Final word
Dragon Castle is an abstract game, that will catch your eye with its processing in the first place. But even if you buy the box only on the basis of this first impression, you will not be disappointed. Within the box, there is a very solid abstract game, that adds a solid dose of chance to the course. Game flows very well and number of players does not influence it too much. Stones are removed from the common castle blindly, and then you build groups on your own board. Dragon Castle is a great game for beginners, but experienced players will find plenty of possibilities as well.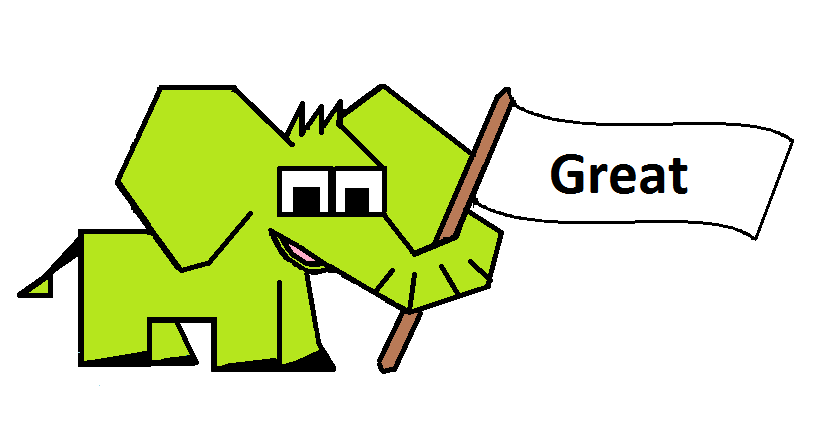 Pros
beautiful processing
variability
dragon cards with special scoring
assembling sets
tactics and coincidence
fast matches
accessible rules
Cons
luck in stones
nothing new