We've always lived with dragons in peace. They left us alone, and we tolerated the loss of an animal from time to time. Times are cruel and especially before the winter, everyone needs to make stock for cold times. Even animals. But when the last snow melted, danger came into our calm valley. It is time to make a fragile alliance and move our relationship a little bit further. Our warriors have become dragon riders and the war has begun.
Dragons are majestic animals, but you will not like to stand them in their way. But this is not going to be our case, as the Dragon Canyon box has come to us so unexpectedly. Sharp Point Press has prepared for us this game with Sweet Lemon Publishing in command of distribution. We are sure to see the game at the Essen fair. The author is Li Hsiao En and Jia-wei Huang has taken care of the illustrations.
Box shows one angry dragon with an armed rider on his back. And behind him we find a valley where there are many more dragons in the sky. At the beginning of each game, players will be interested in large tiles with different terrain pictures on them. Using them, they will create a four by four square map. Each participant chooses color and receives a set of seven heroic cards. Same color on its back side has also one of five gaming boards. Everyone puts one of these in front of them, looking on three positions (supply, discard pile and caravan). The remaining components will remain aside (dragon, tokens). Building offer will not be complete, because players always remove several of them before they start the match.
In his turn, player selects hero card from his hand and puts it in play on one of the map spaces with its picture down. But the player can instantly use it for his special ability printed on the card or to start a battle. Fight can only be started with other player's hero, who is directly on the adjacent map space. Players, in the name of their heroes, roll a dice, add his strength and compare the result. The winning player receives a reward in the form of resources, his opponent's hero is placed on discard pile.
Player receives raw materials instantly on his caravan. This is a space, that is susceptible to attacks and resources are not protected here. Only at the beginning of the new round, player can take all the raw materials from caravan and move it to his stockpile.
Heroes do not have to do one of the aforementioned actions on the space and instead rather focus on defending their position on the valley map. If such a hero gets a chance to wander around his location with free time, he provides some raw material for his owner. A specific kind (of four possible) is determined by the symbol on the board tile itself. Whenever the heroes create a series (even a diagonal) of four cards, there is the possibility to harvest. Players will receive resources for the filled pieces and also for the symbols on cards of their heroes.
All these revenues are only done with one goal – to get enough money to buy buildings. However, only those raw materials, that a player already has in his warehouse, can be used. Caravan resources are not available. Simply pay the purchase price and collect the building card for yourself. Once packages are empty, the match is over. From building cards, players add up their victory points and the one who gathered most of them can celebrate victory.
Dragon Canyon suggests a bit more, when you see its theme, before you open the box. But as a result, it comes to a simple game about collecting raw materials and shopping. Players use their own cards of heroes, but their offer is always the same (all rivals have them as well). They differ only with a colored frame, that points back to the owner.
Each hero has his own skill, which can improve his combat options. Just around the conflicts between the heroes and attempt to shake opponents current positions revolves whole course of the game. Participants play their cards on the big tiles in the middle and send their warriors to war. Their ultimate goal is only to collect raw materials, which is quite surprising in the game with an emphasis on the fight.
But then there are parts of the dragon canyon, where dragons finally come into battle! Players here can really surprise an opponent by calling a dragon, but that does not apply to some types of heroes. This battle of hidden identities is the most interesting part of the game, while the main collection of raw materials does not provide so much fun.
Dragon Canyon offers an interesting mix of genres. But the gameplay is not perfect. That's because the game's progress is still the same – play a card, maybe fight, pick up raw materials and buy a building. Everything else is just a few extras, that twits the overall impression a little. The game is really unpretentious, so the target audience should be recruited from less experienced players.
Players must think tactically. Laying cards is the foundation of success. They will already bring some profit after being played, even if the next opponent attacks and destroys it. But such a fighter does not return straight to the player. Used cards are waiting in a stack and only after all options have been exhausted (or after using a shaman for its skill), the complete set will return back to the player.
Matches are also very fast due to the undemanding course of turns. They do not last long, and players are constantly involved in the process. And the whole fight usually takes in just over half of an hour. However, in four and five players, this is not quite true as the length is stretching. But as the end determines the exhaustion of the buildings, eventually the game swells only about ten minutes longer, thanks to more complex decision making for all participants. The plan is far fuller and many cards play a much more important role.
Pictures on the cards are nice, but the graphics card itself has some reserves. Although there are only a few data on each card, the clarity is not their strong point. And that also applies to buildings. The game is available only in the local Taiwanese language (Sweet Lemon Publishing is however based in Germany). Rules are available in English as well as hero cards and tiles. Building cards are in the original version, but the box contains an overview (reserve card), that explains everything. In the end, there is nothing left for you to not understand.
Dragon Canyon is a slightly above average game, in which all participants balance on the edge of battle and collaboration. They need it for a successful raw material gain. The more buildings of the same type are built for them, the more victorious points are waiting in the end. But the way to victory is also dueling and attacking opponents. This reduces income of raw materials. Dragon Canyon is an interesting mix, that will entertain, does not hurt, but it will not even get you really excited. Its just an average game.
Infos courtesy of boardgamegeek.com. More Infos.
Review: Dragon Canyon – a deadly pass
Final word
Dragon Canyon is a game in which heroes move on the map and fight each other. And when they do not cross their swords, they collect raw materials, allowing them to build buildings. Only in this way, they can gain victory points and celebrate. The course is smooth, turns are not unnecessarily long and boring. Only with five players, they get overly long. Dragon Canyon offers promised dragons and conflicts, but also an unexpected collection of victory points, which is not as good for this theme.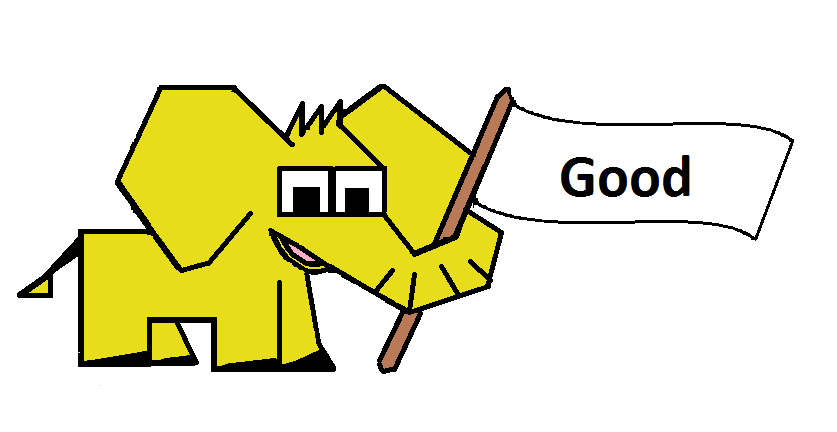 Pros
interesting mix
dragons have their place in the game
cooperation and fighting
half an hour gameplay
character interactions and conflicts
Cons
long with five players
gameplay is not really top
notch