At the bottom of the pool, there is something glittering. Maybe it was just a bad light refraction. A pair of agents did not believe in such things. In a formal dress, they quietly slipped into the water, away from sight of all guests, who listen to the speech of honor. Agent Smith is already slowly approaching the bottom, where a shiny briefcase locked with a lock lies. This was original source of gleaming from the shore.
Somewhere above, they heard a shout. They noticed them! He quickly grabs the briefcase and could not hesitate even for a moment, because somewhere in the twilight of pool, a fin moved swiftly. Trained watch shark has awaken from influence of sleeping powder. Hungry teeth are already opening and it's no time to turn away. Working undercover is dangerous indeed..
When intelligence foolishly lost its agents, they need a new ones. A you, players, are first in line. Just think twice, because first task waiting for you is that particular tank with eternally hungry predator. Designers Antoine Bauza (7 Wonders, Takenoko, Dojo, Tokaido) and Bruno Cathala (Button Up, Animalia, Cyclades) put him into the pool. The cooperation of these two big names brought to us board game Dr. Shark (released in 2011) produced by the Swiss company Hurrican Games.
Dimensions of this game is a bigger square box. The picture on the cover shows exact scene of our story, only shark is still missing. It is hidden somewhere inside, yet it will not hurt us, because we put the lid aside and look at contents of the box. All is covered with the board and a list of evidence.
Just on this rectangular area on the board, we find party in full swing. And in the pool, there are finally sharks waiting for you to come in. Along with them, there are also special boxes hidden inside. There is a total nine of them, divided into four groups with different symbols. To the right, there is a short walk from edge of the pool, serving as a turn counter. Any other space of the game board is used only for decoration. Right now, we can also see, that graphic designer Charlie Adams has done wonderful job.
You will also find a huge canvas bag inside the box. So big, you have probably never seen in other board game, extending its hole over a length of 25 centimeters. Even while unpacking the game for the first time, this bag is filled to the brim with tokens of evidence, which are scattered across the bottom of the pool. This time, you will not have to punch them out, because they have a special finish. Instead of them, there are other tokens waiting for liberation: round evidence counters and also agent cards to distinguish players.
Game components are complemented by a smaller board with places for each pulled piece (which must be decorated with several round black stickers with a special surface), hourglass and mainly large gray shark head made of wood. It has a movable jaw and piercing in its bottom, so you can knock with it eagerly, when agents time is over.
Beginning of the game is actually already partially prepared. All pieces are sunk hidden in the bag. Game board is put in the center and turn counter in the form of a cat placed on first stepping stone. It's not as this darling of many villains may be missing in here as well. Tokens of evidence are divided by their color and lay it face up next to the board, along with the shark head, hourglass and auxiliary board. Each participant chooses one of the agents. He receives an identification card, but also token, that is put on the selected position on the bottom of the pool. This is place, where his hero wants to start his search.
All agents take turns in diving to the bottom and they always try to find on one dip the most interesting parts of objects, that could serve as incriminating evidence against the bad guys. Sinking always happens at the beginning of each turn, when you can move your characters to another area. Individual places on the map are separated and additionally marked with letters. Each location provides you with other searching capabilities.
Before you dive into the pool (into a bag of tokens), ask place an auxiliary board ahead. Now you will use your eyes and touch to look for pieces of various shapes and surfaces. You can always pick one fish at a time, place it in the correct spot on the board (used as your pocket) and start looking for more. In the first two areas, you must constantly seek for new forms (textures). Once you fish out same one as you already have, your effort ends. In the third area, by contrast, you are trying to look for pieces with one type of surface.
Your efforts may end prematurely, when you fish a shark out of the bag. Your agent saw him and although he has a little air left in his lungs, he rather swims up quickly to save himself. Additionally, player to your left always measures time using the hourglass. As an accessory to the sand, he gets also a shark's head. He should start to knock with it, when the end of dive is getting near. You have time to finish search quickly and pull your hands, before predator grabs for them.
This leaves us with two last search options, which we have not talked about. There is a search by the eye, which is useful, when you are looking for a specific piece. And then there is opportunity to grab a pile of tokens and throw back all colors, which have some shark among them. You can keep one piece of each remaining color. But if you pull too many tokens and do not make the sort in given time, you get nothing.
All tokens, you have hunted underwater, you get and can put them in front of you. In following rounds, you then try to complete whole evidence objects. They are of different size, color and shape, but also have a different point reward. Their value is printed on the auxiliary board and also on token, you get as reward in the event of completion. Each piece is located on the bottom few times, so you do not immediately despair, if some of the opponents takes it away.
Game ends, when allotted time of twelve turns expires. Players can now count points for collected tokens of complete evidence. After you get points for completed objects, you managed to fish out of the pool, but also for other incomplete pieces. Whoever received highest score becomes the best agent of all.
Dr. Shark is a simple family game, that takes you into the world of secret agents. It brings novelty use of touch to the game. Its importance is much greater, than in easy educational games for children. Here's all packed into a much more complex board game experience, that will entertain not only children from eight years old, but also adults.
Touch is the sense, that is surprisingly neglected in board games. Its even more strange in the fact, that board games are set apart from the digital entertainment is touch. The authors hold of a simple idea with originality all its own and have created adornment for each collection. At least in their own categories aimed at skill games.
A really fun searching for pieces by touch, but players have to strategize and try to find those, they need to complete their evidence. It's not easy, but all the surfaces are really different, although often everything inside bag looks same to you. With a little practice, you become masters at detecting tactile differences.
If you want, you can include even special abilities, that can be obtained with some of the pieces for completing the proof. You can steal a piece of one of the rivals or performing exchange, which other side can not refuse.
In two players, game is really fast, both rivals are taking turns back and forth, because time for each turn is measured and therefore never longer, than given time. But as you start adding more opponents into the mix, waiting between rounds without any activity starts to stretch. At the same time grows in direct proportion also game time, so when you arrive in two at the end in half an hour, with four it will take you around one hour.
The game is still primarily focused as family entertainment, because actual drawing is random. Although finding the right pieces, you might meet a bad fate in the form of intervention with the shark. In addition, its not easy to pull tile, you are looking for. Some things depend on luck in this game and we do not care. And you should not too. Little chance in this game certainly will not hurt anyone and you do not feel hurt, when you find bad tile. You get for them points at the end of the game as well. Only shark must be returned back into water.
With processing, the game becomes adornment of each table. And not only for elegant wooden shark head and beautiful illustrations. A big part of the processing to appreciate comes in a moment, when you begin to fish in the bag of pieces and try to distinguish them by touch. The only complaint thus must be directed to sticking labels on auxiliary board. They do not hold too well in place and you have to give them a little help.
Dr. Shark is another addition to games, that you will be pleased to pick up and play with visit or friends. It may be because you want a break from more demanding games or because you just do not feel like playing anything complicated. In this case, Dr. Shark is a great choice. All participants get luxury treatment, a quick explanation of the rules and exciting course. The bigger shame is, that the game is not really well known. It's time to fix it!
Infos courtesy of boardgamegeek.com. More Infos.
Review: Dr. Shark – agents must sometimes work blindly
Final word
Dr. Shark is an excellent family game, which focuses on players ability to look for tokens only by touch. Quickness and handiness are in here only as an accessory, but can also have its own share of influence on victory. Every turn, players have to draw tiles from a giant bag according to one rule, based on position of their diver. They are trying to find similar or different tiles. Once by shape, other times by texture, which is different for every type of evidence. From these parts, they can then complete evidence on shore. Game is quick, tense and works excellently in all player numbers. Beautiful processing is completed with shark's head, which are rivals using to watch time limit and warning active player from time expiration. But all it takes is a little bad luck, when you draw an image of a shark and your turn ends prematurely. Dr. Shark is despite this minor flaw really neglected and fun game.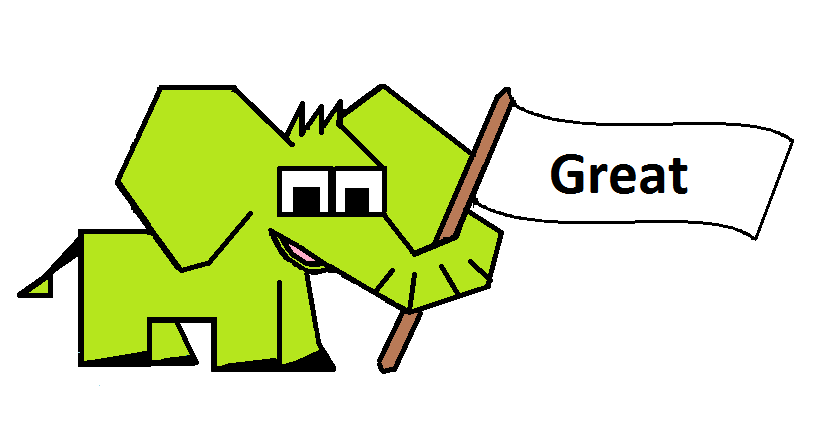 Pros
unique mechanic of searching tiles
shark's head for watching time
players can attack each other with tokens
textures on tiles are really different
you have to relate on touch
quick and tense turns
great family fun
Cons
drawing of sharks depends on luck